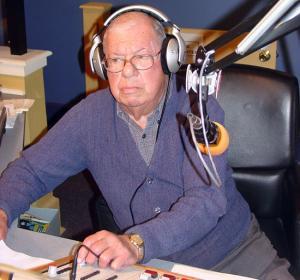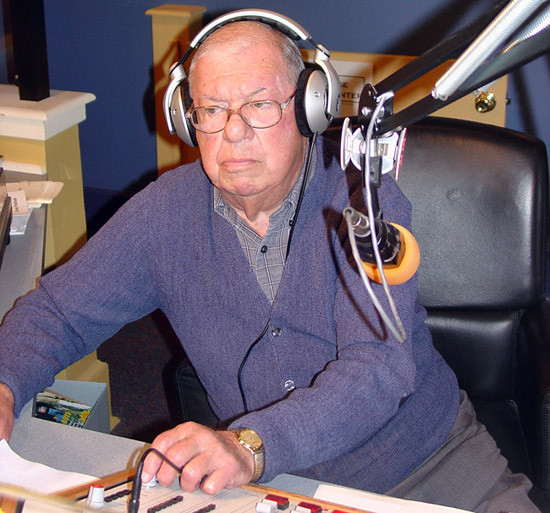 Wynne, AR — John William "Sunshine" Sonny Payne died last night, having recently suffered a stroke. Payne was 92.
"Sunshine" Sonny Payne as he came to be known, broadcast the King Biscuit Time radio show on KFFA in Helena, Arkansas from its inception in 1951. Blues great B.B. King listened to Payne on his lunch break when he was picking cotton in the fields as a teenager. The show is generally regarded as the longest-running radio show in history.
Payne wasn't one who would just play blues on a radio show. Over the years, he would come to know anyone and everyone who was important to the blues. As a teenager, a young Robert Lockwood, Jr. taught him to play guitar. He would learn to play the upright bass as well. He had actually watched the KFFA 1360 AM radio station being built in Helena and when it was operational in 1941 he secured a job as a janitor there. Eventually, he was able to learn about broadcasting and the equipment from one of the engineers in lessons after hours.
Payne joined the U.S. Army and was released from service in 1948. After his release, he toured with the likes of Harry James, Ted Williams, and others until 1951. Payne returned to Helena hoping KFFA's manager and owner Sam Anderson, would hire him on as an announcer. He began hosting the King Biscuit Time radio show, which was the first to regularly feature blues artists.
In 1992 Payne won a George Foster Peabody Award for outstanding achievement in radio. He also earned two Blues Foundation Keeping the Blues Alive awards, and in May of 2010, he was inducted into the Blues Foundation's Hall of Fame.