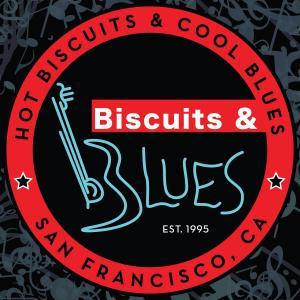 Visiting San Francisco and looking for good blues? Looking for good music, period? Nine out of ten locals will direct you to Biscuits and Blues. And why not? This impressive venue enjoys a cabaret setting and food that is constantly compared to New Orleans' varied and delicious smorgasbord. With performers like Lurrie Bell, Eric Gales, Kingfish, and Otis Taylor always on the bill, this is the place to be for a bluesin' night out.
Founded back in 1995, the club has survived lean periods, hard times, and indifferent and uninformed management. In the twelve years since Steven Suen acquired Biscuits and Blues, he's shown it a lot of love, turning things around. The club has been named "America's #1 Blues Nightclub" by the Blues Foundation and the Bay Area Blues Society and enjoys a special place in the hearts of locals and admirers from around the globe.
We caught up with owner and general manager Steven Suen who shared the rewards and challenges of owning and running this world-class venue.
Barry Kerzner for ABS:
So how did you come to Biscuits and Blues?
Steven Suen, Owner, Bisciuts and Blues:
The whole thing started 13 years ago. There was a landlord who owned the building who is a friend of mine, and he kept saying, "Hey you know, I need someone to look at this place. For some reason, they're not making money." I was in real estate, and I had never thought of a restaurant or anything like that.

Over the course of one year, he kept bringing it up. Maybe he couldn't find anyone, but by that time he had changed multiple managements, and it seemed like nothing is working. Then there was a buyer that dropped out.

One time I went to Canada and talked to him, having dinner, and he suggested it again. So, my wife said maybe we should take a look. That started the whole thing. I'm the owner now, but not at the beginning. I had no intent to own the place.

I am just receiving this mess! I have no particular knowledge of blues. I don't know even what blues is. To be honest, I went to a music class in college, and it never mentioned blues. I don't run restaurants; I don't even know bar stuff. I know what bourbon is, but I don't know Jack Daniels because I don't drink.
What made you want to jump into a bar and music venue with both feet?
It's because of my wife. She has no particular interest in music. She treats all of it as noise. When she walked into Biscuits and Blues, she said, "Maybe we can do something about this place." That was the beginning.

She said, "[If] you want to do something, I'll support you."

I don't pick up something because I think I'm gonna toy with it. I'm determined; my goal is to make it work. If I cannot make it work, then, it's a failure. So, what I do is I have to give up my real estate job. I was a Real estate broker, but I slowly gave that up. I started to learn everything that this business is about.

I had to take classes because I have no idea. The first class was bar tending school. So, I realize while [the] bar is part of it, and we have music, so I buy a couple of books on blues.

Biscuits and Blues is not a dingy, darkened dive like the clubs we've visited and read about that were beloved in years past. It's modern, and it's clean. Tell us about the club and why people like it so much?
Well, I don't know anything about blues; I was learning it as I go. I'm getting educated at the same time by people around me, customers, things like that. The club itself was halfway between a dive bar and a decent bar.

It's just the image – I have transitioned it to a more clean and a more respectable ambiance. I removed the dancing floor from it and made it a listening room. I make it more like a concert setting so that people are more engaged with [the] act(s). Not a lot of bar, but more of a cabaret setting.

Because it's small, it's intimate and sits 120 people. It's unique, like a theatre where you have no pillars, no obstruction. I've been across the country: Chicago, Memphis, and some other bars around the world. This one is pretty unique in the sense that it is intimate.
People think that owning and operating a club is easy. You have to wear many hats to keep it running successfully.
Just imagine a large corporation. You are every department of that large corporation. So, I'm janitorial, repair/maintenance department. So, you have HR, reception, legal, and accounting departments.

You also need business development. Then there's publicity, marketing… I have to jump in if the bartender is sick. Then there's the kitchen and sound.

I have to be part of troubleshooting. The sound people get paid, but they don't understand troubleshooting. They will say, "something's wrong," but they cannot tell you what is wrong.

I remember, in the beginning; I bought a new soundboard. So, we didn't use it for six months and then we have a need to put it back in use, and the sound guy told me it [had] stopped working. So, I start to go around and see what it costs to repair, and they said, oh yeah, at least $3500. The next thing I find out is the mute button was on, so, therefore…

Another time, a half hour before the show starts, the engineer comes over and says, "Hey your guitar amp is not working." The band flew in to do the show, and the guitar amp is not working. So immediately, I went over to Guitar Center, which is closed by then. Fortunately, they let me in, and I bought a guitar amp. I only found out later that same evening it wasn't the amp that was not working, it was the plug that was loose.

That prompted me to actually go to the University and [I] took a sound mixing class. I was very intimidated by all the knobs on the soundboard. So, the only way to know, is to take a class, which I did. I may not be a sound mixing engineer, however, for me to do my job, I need to know that.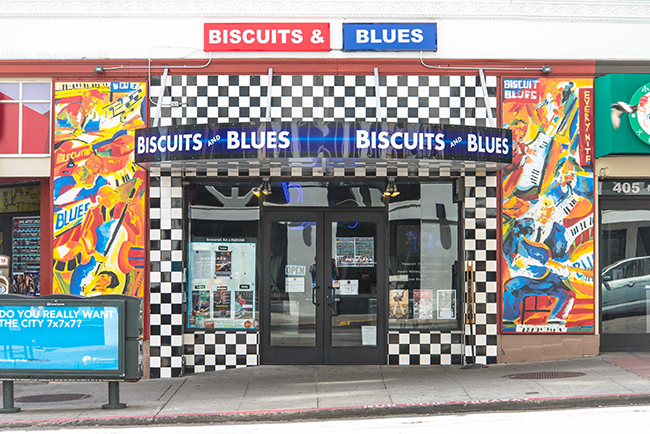 The club has such a great reputation around the country as well as in California. What do you feel makes the club such a success?
I started to go to Memphis in 2008. I started looking around in 2006, and I knew there was a Blues Foundation and the foundation was headed by Jay Sieleman at that time. They were going through a transition also. I'm very supportive of them from day one.

So, I went there, and there' are a lot of people who know Biscuits and Blues. They've played Biscuits and Blues before. I started to make friends with them and some of them I brought back to San Francisco because of that. The connection that I make is so important. I go to the IBC every year, and I look at the talent because I get to see them first-hand. Their desire to excel is what I'm looking for.

I'm not looking for a complacent blues band that has a good name. I'm looking at who's really putting it out there, trying to do the best they can for the blues. I also went to Chicago, and I made some friends over there. I was successful bringing in people from over there. They're very good too. In the blues, all you have is friends.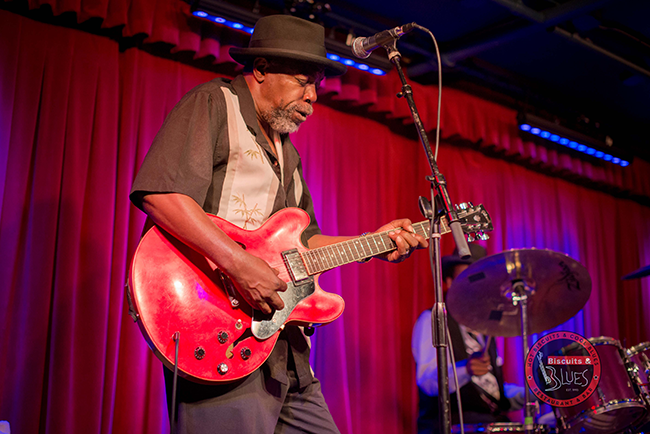 You have great performers playing the club consistently. Artists like Otis Taylor, Rick Estrin & The Nightcats, Annika Chambers, Harvey Mandell, Popa Chubby, Lurrie Bell, Eric Gales, and Kingfish are always on the bill.
Well, it is a club that welcomes all the great people. At the same time, these people love to play my club. The fact that I've been seeing great acts for twelve years, has been a great education for me.

The most important thing is quality of an act. I do not just go with what I like. I take some acts that are not my cup of tea but are part of the blues music.

There are styles of blues. Some do not bring people, but not because the music isn't good. People don't know them, and not everyone likes that style of blues. Then, some people are so focused on a traditional style, they don't like contemporary, and vice, versa. Your program has to encompass all of those styles.

I remember dearly Honeyboy Edwards. His last performance over here was outstanding. I saw him every year and he was getting better and better, even at his age. I was actually his VIP guest when he received his Grammy Lifetime Achievement Award [in 2010].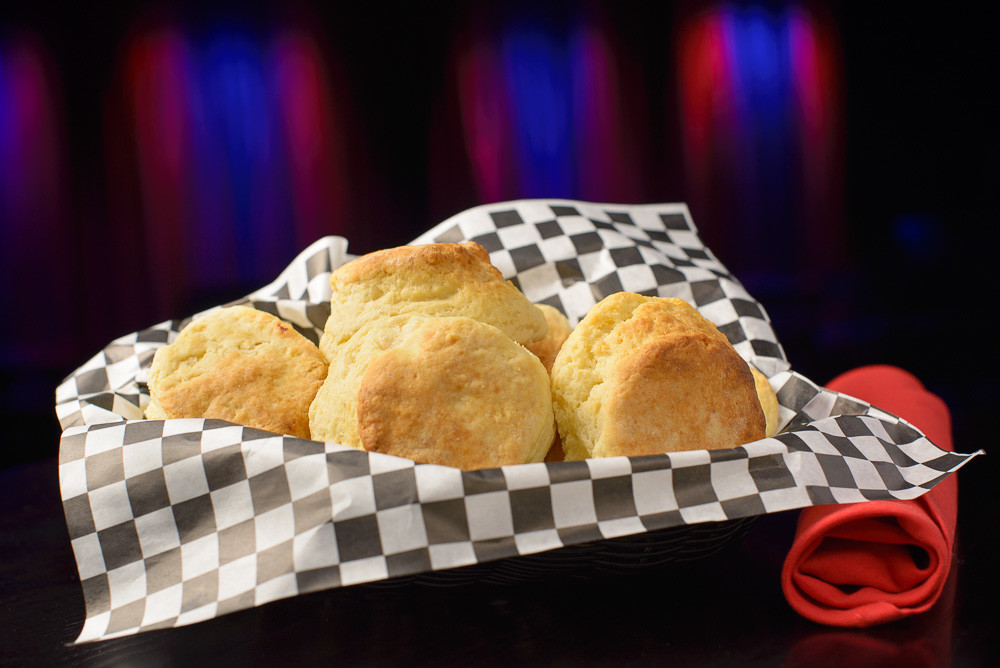 Your kitchen offers a pretty extensive menu that's been described as "Southern Fare."
The recipes were passed on for years and were created by Regina [original owner]. So, it's southern food paired with blues. We bake biscuits every day; fresh ingredients every day. We don't have a big freezer so all the food we use [in] one week, we buy every day. The gumbo, jambalaya, and fried chicken are really popular. Then there's the other things like catfish, ribs, beef brisket. Not a whole lot of people know our food because those who come in have to pay $20 admission, so a lot of people get turned away.
The club offers gift cards that are unique. They don't expire, and are delivered via various means.
They buy online and send it to their friends and family. We have a lot more response that way. In the past, they had to buy them at the club. We have people buying them every week.
Tell us about the weekly show.
We have a great show every Wednesday; Bay City Blues with Chris cain. Very popular. During the week, everyone come[s] out for that show. We've done it for four years now. Every week there's different featured guests; this way, people get to see them. It's special.
Looking to the future, what are you planning to devote more attention to?
We're looking to secure a solid program for music. That's number one. Number two is that the club is about people. We were able to get through some lean years, but to move forward, we need to qualify the management of the place. That's really hard because [it] involves so many little things.

You need to have key people that can work in their position. They have to multi-task and be able to do everything. It's just not easy to find the people to do that well. That's the challenge for my business.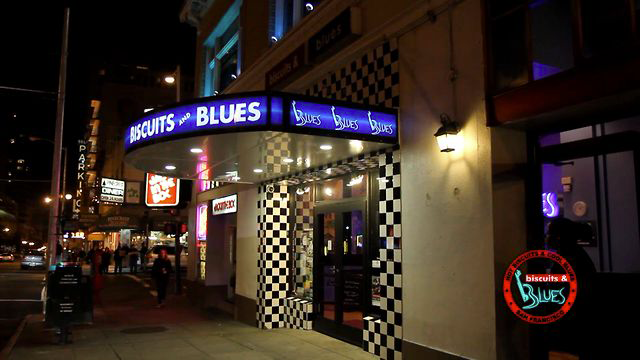 *All images by Nick K. and/or courtesy of Biscuits and Blues.