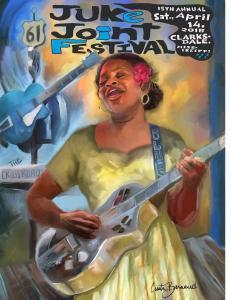 Clarksdale, Mississippi – In just 15 years, Clarksdale, Mississippi's Juke Joint Festival has gone from a small event attracting hundreds to the stuff of blues legend, attracting thousands of music fans from around the globe, annually.
"Based on phone calls and hotel bookings, 2018 is shaping up to be our biggest edition yet," said co-organizer Roger Stolle. "In past years, we have attracted attendees from as many as 28 foreign countries, 46 U.S. states and 53 Mississippi counties in the same year."
This year's main event is Saturday, April 14th with related events kicking off Thursday and continuing through Sunday night. The official line-up of events can be found online.
Saturday's main event features multiple free events during the daytime — including 100 blues acts on over a dozen stages! But that's not all. Monkeys riding dogs, racing pigs, a student art/writing contest, a rock wall, a petting zoo and more all add to the fun. In addition, there will be a a 5K/8K run, arts & crafts vendors, Southern food offerings and more.
Just some of the artists performing on Saturday include Reverend Peyton's Big Damn Band, Kenny Brown, Rip Lee Pryor, Hezekiah Early & Robert Lee 'Lil Poochie' Watson, Robert Kimbrough, Sr., Christone "Kingfish" Ingram, Big George Brock & Houserockers w/Clarine Wagner, Super Chikan & the Fighting Cocks, Johnny Rawls, Duwayne Burnside & David Kimbrough, Terry Harmonica Bean, and Jimmy "Duck" Holmes.
Saturday's nighttime music requires an official Juke Joint Festival Wristband (which also gets attendees a seat on the daytime History Bus Tours of town; limited seating). Pre-sale $20 wristbands for the festival's 20+ participating Saturday-night "juke joint" venues are available now through Wednesday, April 11th. In-person $25 wristband sales run April 12th-14th at festival headquarters building (243 Delta Ave., downtown) and select Saturday-night venues; limited quantities.
"Juke Joint Festival is half blues festival, half small-town fair and all about the Delta,"  according to co-organizer Nan Hughes. "There will be tons of official and related events all weekend long for both families and music fans. You literally cannot do, see and hear everything. It's completely overwhelming – in a good way!"
The festival weekend starts early at the New Roxy, downtown, with Thursday, April 12th's Juke Joint Festival Kick-off at 5pm featuring a festival poster signing by artist Cristen Barnard, lobby blues by Sean "Bad" Apple and main stage jazz/blues by Roots Magic.
On Friday, April 13th, lucky attendees can enjoy educational presentations at the Delta Blues Museum, live blues performances outside of the Cat Head store, the Rock & Blues Museum, and more. Then, at 6pm on Friday, it's the annual Juke Joint Festival edition of Thacker Mountain Radio at the New Roxy.
Friday night, many of Clarksdale's classic blues clubs and jukes will also feature music (cover charges may apply).
After Saturday's Juke Joint Festival itself, a Sunday of additional related events will cap off the weekend – including the annual free Cat Head Mini Blues Fest and the Second Street Blues Party. The Rock & Blues Museum and Delta Blues Museum will be open as well as several downtown restaurants and businesses. The weekend wraps up with live blues at Red's Lounge and other venues that night (cover charges may apply).
Our choice as one of the Top 5 Best Blues Festivals in Mississippi, the annual Juke Joint Festival is not to be missed.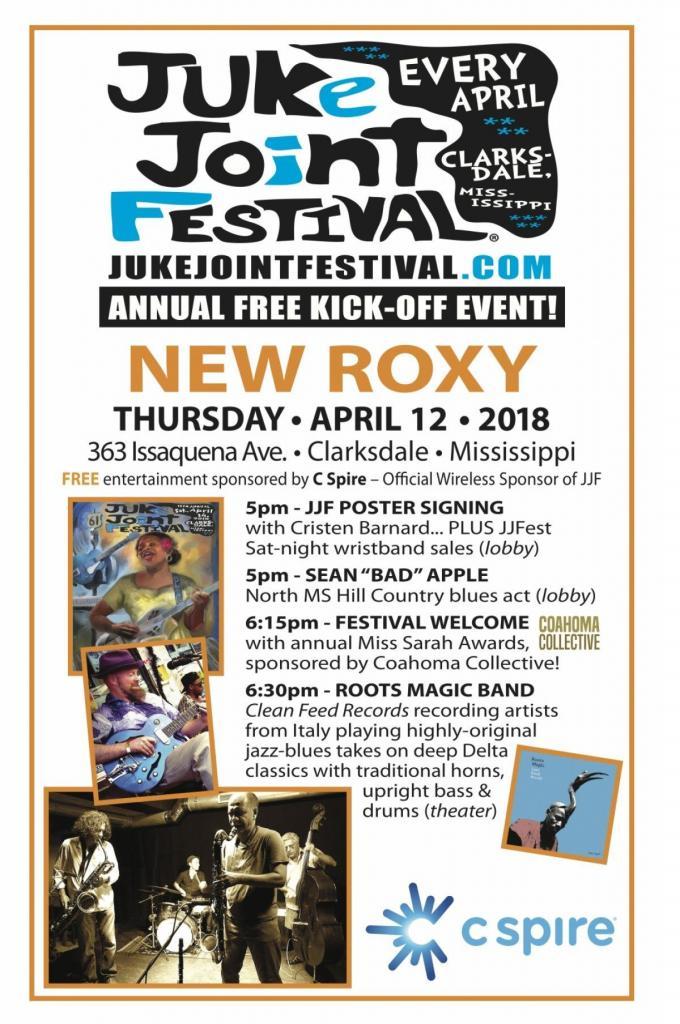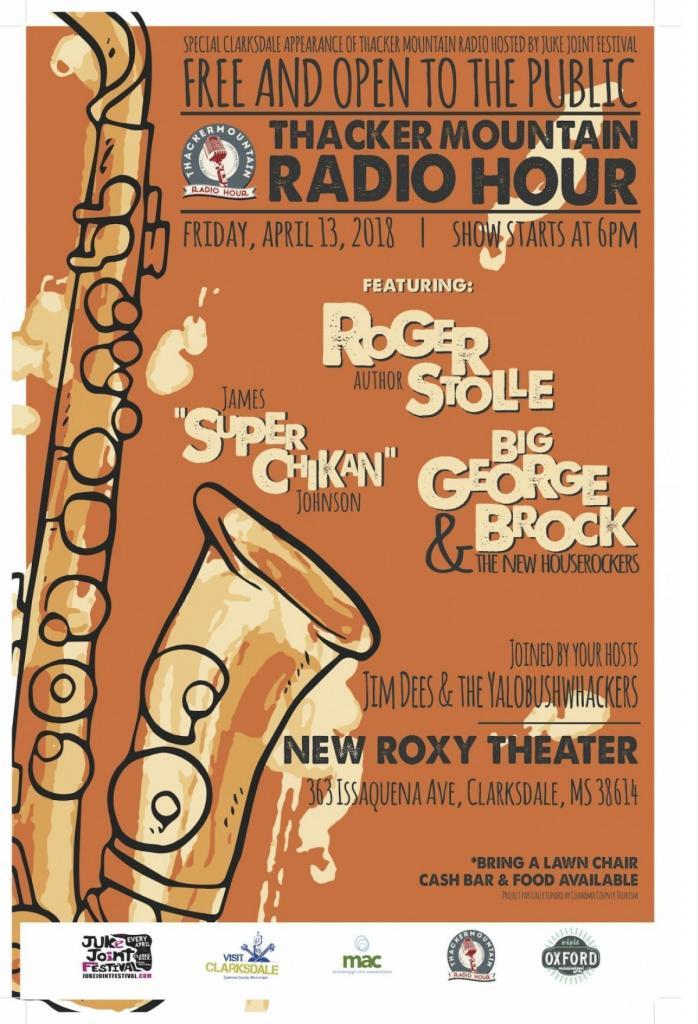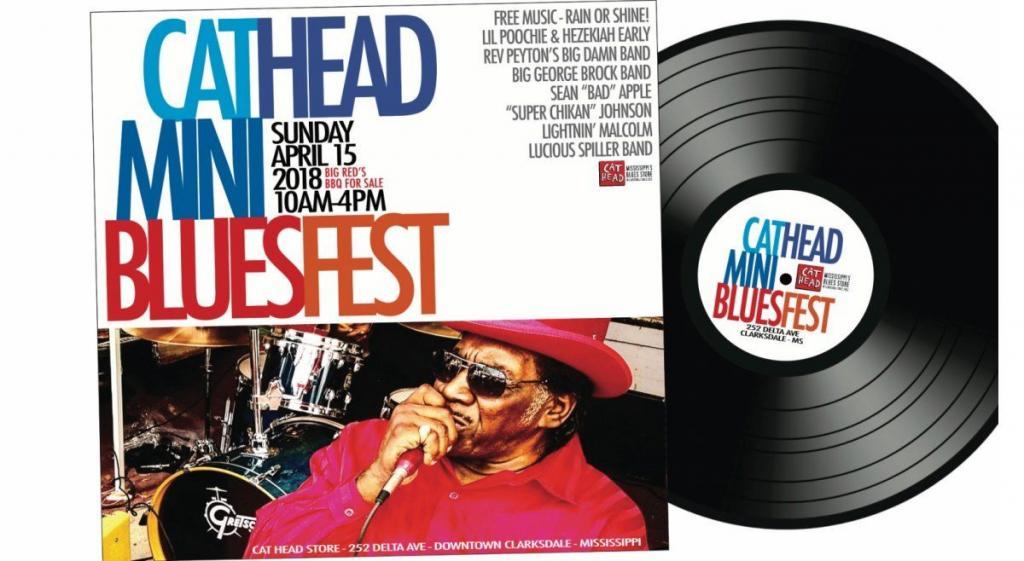 *Feature image art by Cristen Barnard