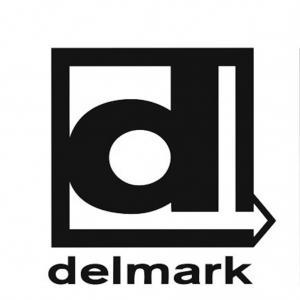 Chicago, IL — Today an institution beloved by three generations of fans and having influenced equally as many blues and jazz musicians welcomes new owners. Delmark Records owner Bob Koester has sold the label to Julia A. Miller and Elbio Barilari, both Chicago musicians.
The 86 year-old Koester founded the label in St. Louis in 1953 under the name Delmar after the street in the area flush with jazz venues. He would add the "k" to the name for his own last name, Koester. He closed his world-famous Jazz Record Mart at 27 E Illinois St in February 2016 when rent became intolerable and unsustainable. After a time, he opened Bob's Blues & Jazz Mart, at 3419 W. West Irving Park Road.
Over the years the label has been home to blues and jazz greats including Jimmy Dawkins, Junior Wells, Sleepy John Estes, Arthur 'Big Boy' Crudup, Sonny Stitt, Little Milton, Little Walter, Robert Jr. Lockwood, Magic Sam, T-Bone Walker, Otis Rush, and many more.
The penetration of Delmark Records into the hearts and homes of the listening public and the impact it has had upon countless musicians and fans cannot be overstated. The label's product is as ubiqitous on record shelves around the world as salt and pepper on kitchen tables.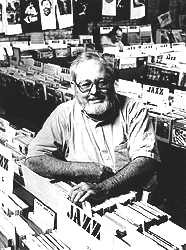 Koester told the Chicago Tribune's Howard Reich, "I'm getting old. When we quit the store downtown, I thought maybe I'd retire, and then somebody offered me a nice jazz LP collection."
Eventually though, Koester placed the label on the selling block, discretely, asking Steve Wagner to field queries from interested parties. Koester was not interested in piece-mealing the label out. Wagner says, "We were looking for somebody who would like to buy the (entire) label. We had people who wanted to buy the masters, but Delmark couldn't exist as just a new label."
Also speaking to the Chicago Tribune, the new president and CEO of Delmark Julia A. Miller said, "I've wanted to run a record label and recording studio for 25 years – it's been a dream since I was in college. Delmark is a business with facets. It's a record label, but it's also a studio, and it's also a catalog. So this is not starting a record label from scratch. It's a business that has a lot of parts. The business model is much more complex."
Complex should not be a problem for the adjunct assistant professor of sound at the School of the Art Institute of Chicago who also finds time to be a composer, curator, visual artist and instrumentalist.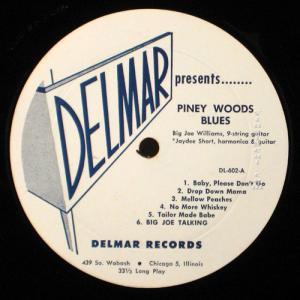 Elbio Barilari, Delmark's new vice president and artistic director added, "We could have started an indie label from scratch — it probably would have been cheaper. But then you don't have a brand and a catalog and a Chess organ."
Barilari works as an adjunct professor of Latin American music and jazz history at the University of Illinois at Chicago. He is a co-founder of the Chicago Latino Music Festival and also hosts "Fiesta," the syndicated radio show on WFMT-FM 98.7
The Hammond B-3 "Chess organ" he speaks of resides in the Delmark studio and is from Chicago's iconic Chess Records label. Blues history is everywhere one looks in Chicago.
The new owners are working with investors and have a five year business plan. There are plans to replace aging studio equipment, and computers. There will also be remodeling and other improvements including new offices. There is discussion of maybe establishing an "official archive" with Steve [Wagner] as the archivist and perhaps a gallery with performances in the space as well
Wagner will stay on as studio manager and producer. He envisions Delmark perhaps branching out into publishing, artist management, and broadening merchandising.
Plans for the company along with new efforts and releases will be announced at the "65th Anniversary of Delmark Records Celebration" on June 8th, the opening night of the 35th Annual Chicago Blues Festival.
Stay tuned for more information as it becomes available.
How many Delmark Records do you own, and what are your favorites? Let us know in the comments section below.