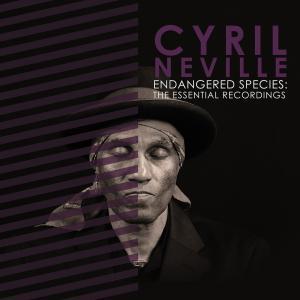 Cyril Neville has been around the block. He's been writing, performing, and producing music for over fifty years. Being the wise and experienced artist that he is, Neville owns and controls all of his music. He is proud to be the first artist on World Order Entertainment, the label started by his son, Omari Neville.
Early on Neville flourished as a member of the Meters, and later, the Neville Brothers. Both groups had a profound impact on funk, jazz, soul, and rock that continues to this day. He's written songs with Bono, Taj Mahal, Daniel Lanois, appeared in the hit HBO series Tremé and performed with U2, the Police, and of course as leader of Royal Southern Brotherhood.
As a member of the Neville Brothers, Cyril won the 1989 Grammy Award for Best Pop Instrumental Performance for the song "Healing Chant." As a member of the Meters, Cyril recently won the Grammy Lifetime Achievement Award — which will be honored at the July 14, 2018 awards ceremony and live tribute concert, filmed for the PBS television special A Tribute To Grammy Legends.
In distribution partnership with Louisiana Red
 Hot Records, World Order Entertainment has announced the July 13, 2018 release of a 5-disc retrospective of Cyril Neville's Endangered Species recordings – Cyril Neville Endangered Species: The Complete Recordings, and a finely distilled 1-disc compilation, Cyril Neville Endangered Species: The Essential Recordings.
Written by Cyril Neville and Allen Toussaint, "New Orleans Cookin'" sees Neville on lead vocals and drums, Charles Moore on bass and guitar, George Rossi on piano, and Fred Shepard – tenor saxophone (also wrote all the horn arrangements). Rounding out the party is Roger Lewis on baritone saxophone, Corey Henry on trombone, and James Andrews on the trumpet.
"New Orleans Cookin'" showcases the unmistakable influence of soulful funk and the savory flavor of New Orleans. Let us know what you think of it in the comments section below.