Last Friday blues rock guitar goddess Ana Popovic released her newest album via ArtisteXclusive Records. Double entendre aside, Like it on Top tackles ten different feminist issues plus female empowerment across ten brand new songs. But that's far from where it ends.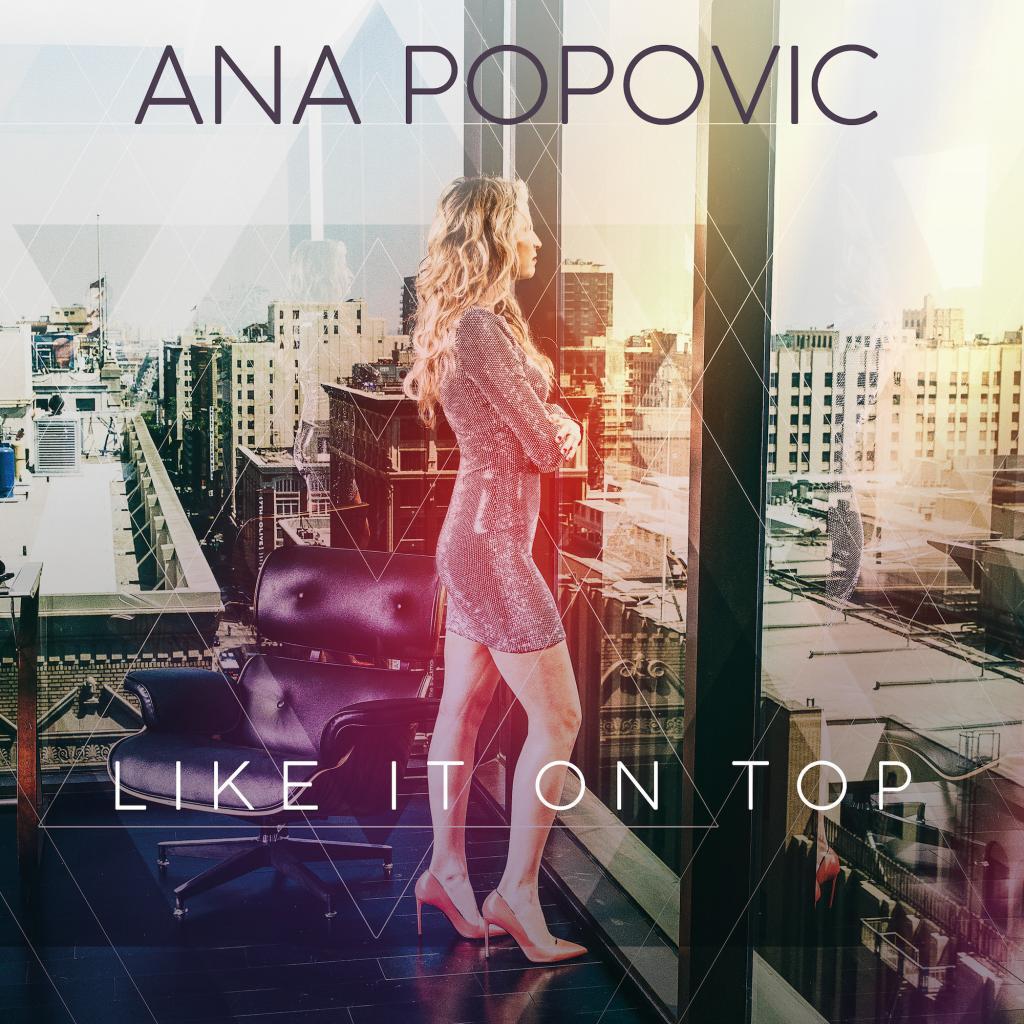 Co-produced and co-written by 4-time GRAMMY-winner Keb' Mo', the album also recognizes the men who support working women in an equal partnership. We caught up with Ana mid-tour and spoke with her about Like it on Top, how it came to be, and where she'd like it to go.
One may find it a bit uncomfortable to have a co-worker house guest for a week. However, that's exactly how the lion's share of the new release was conceived. "We did the writing in my home," Popovic told us. "Keb' Mo' is originally from LA so he came to our home and we spent a full week writing. He was our guest so we would wake up and start writing, and we would write the whole day. In the evening we'd have a nice dinner, sit and talk, it was just fantastic."
With the exception of "Sexy Tonight," written by Kenny Wayne Shepherd and Tommy L. Sims (and featuring Shepherd on the track), and "Honey I'm Home," written by Mo' and Lisa Aschmann, Keb' and Ana co-wrote the entire album in that week's time.
"It's been a lot fun," Popovic continued. "I had a bunch of things started after the Trilogy album. That was a big record and I wrote most of those twenty three tracks myself. I was kind of empty after that, and when I saw him on the cruise I said, 'I don't know if you have anything planned. I have some bits and pieces but I don't know which direction I want to go'. Trilogy was so wide, from blues to rock to funk to jazz. I did have some songs started, but we would sit in my music room and just write.
"'Lasting Kind of Love' was first. That song, which was the first single we released, was done in about an hour. Our songwriting styles are very different, but we would meet in the middle. Whatever I had started, he would take on and we just developed a flow. If you ask me, that was my favorite part of the process. We didn't write any extra songs. We would write one, finish it, and move on to the next. When we were done, we had it. Every song has its place on the record."
Among the songs of women's empowerment, there are tunes that deal with abusive relationships, desire, fantasy, confronting dominant male attitudes, and how to have a strong man as your partner. The album credits the men who are motivated and enlightened enough to support women in their quest to be their best versions of themselves. The title track emphasizes that behind every strong, successful woman stands the man that understands the importance of having women be leaders in society. And the final track, the gentle "Honey I'm Home," gives a shout-out to an ever-growing number of families in which men give up their careers to support a woman's occupational choice.
"I don't want anyone to be mistaken," Ana says. "I'm not one of those man haters who think that women should run the whole world. No. We need men. It's more about changing the global idea that any job that used to be reserved only for men, can be done by a woman as well. I mean, I'm in a 'male' job myself.  I'm talking about big corporations and corner offices. There shouldn't be a question as to whether it's a male job or a female job. If it were truly equal, maybe more men would stay home and take care of the kids, and more women could go out and get those equal benefits and that equal pay. We need the men. That's why I have male guests on the album (Mo', Shepherd, Robben Ford) and all of them are aware of what's going on because they have strong women at home.
"This isn't really even about music. That's just part of the spectrum. This is about more women in politics, more women in corner offices, more female leaders in the major firms. The women who have those jobs now, how do they do it? How do they juggle family, business, and employing so many people?"
All in all, Like it on Top is about women's struggles. "One example is I think it's very important how you choose your partner," Popovic unequivocally states. "If your partner is open to supporting your career path then you have a chance. If not, you have no chance. I've seen so many women who just sit at home because that's what was decided. The man gets the pay, the man gets the benefits, so women can forget about all the studies that have been done. They're just going to be home.
"Another aspect is abusive relationships. How are you going to be able to get the kids and get out of there when you need to? That's a painful subject right there. Other times you may find yourself attracted to somebody else, and how do you pull yourself through that? The record is full of these different subjects. And it's not all about those extremes. There's a lot in the middle, a lot of gray area that we need to think about as well."
Ana Popovic is currently on tour throughout the US until mid-October. She begins a seven nation tour of Europe in November following an appearance at Jazz Fest in Bahrain on October 26th. Her complete tour schedule can be found here.
*Feature image Michael-Roud courtesy of Shore Fire Media