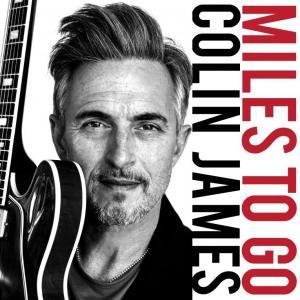 Canadian bluesman Colin James has released a sequel to his award winning album Blue Highways. The new album, Miles To Go, hit the shelves on September 21st, 2018 via Stony Plain Records and True North Records.
On Miles To Go the multiple award winning singer/guitarist covers nine blues classics by artists including Muddy Waters, James Cotton, Howlin' Wolf, Blind Willie Johnson and more. There are also two brand new original James tracks. The songs James chose to cover are not your usual remakes. Some are deep cuts; rarities that some may have never heard before, and that's part of what makes Miles To Go a standout album.
Check out this video of Colin James breaking down each song, one by one, from his recent release Miles To Go.
*Feature image James Omara