Niche Records announces a February 22nd release date for Occupied, the new album from Dayton-based soul-blues singer/guitarist Eric Jerardi, that teams him up with legendary producer David Z (Prince, Fine Young Cannibals, Johnny Lang, Etta James) and the iconic Muscle Shoals rhythm section to create a musical tour-de-force delivering heartfelt performances with the added soul of the Muscle Shoals horns.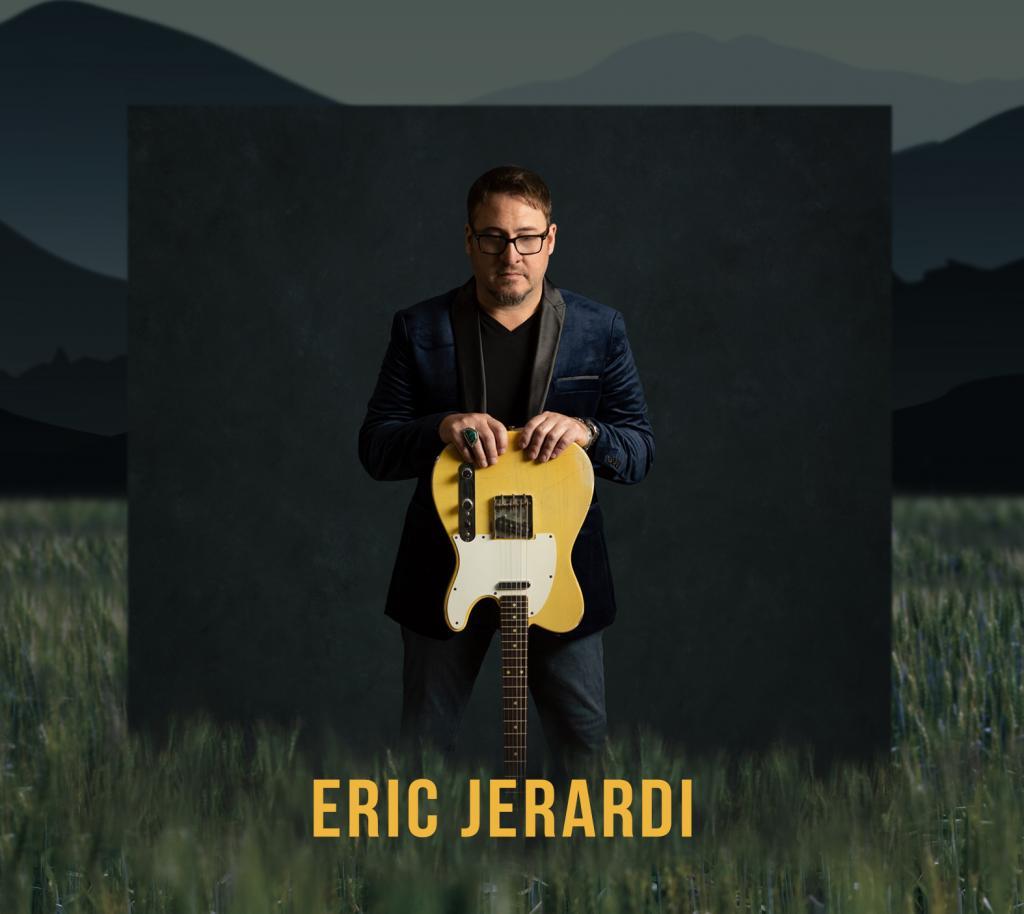 Jerardi and his band will celebrate the release of Occupied with a special party and show on February 20th at the Yellow Cab Tavern in Dayton, Ohio.
Besides Jerardi on vocals and guitar, the sessions recorded at Nutthouse Recording Studio in Sheffield, Alabama, feature David Hood (bass); Clayton Ivey (electric piano/organ); Milton Sledge (drums); Kelvin Holly (rhythm guitar); Charles Rose (trombone); Steve Herman (trumpet); Doug Moffet (saxophone); and Marie Lewey and Cindy Walker (backing vocals). Jerardi's trademark soulful vocals and bluesy guitar sounds literally drip throughout the new album, showcasing all original songs, with the exception of "Don't Take It Personally," written by Jerry Lynn Williams (who wrote "Givin' It Up for Your Love") and Jeff Healey.
"I've put in a lot of hard work over the years, and this record is a reflection of my dedication to my craft," Jerardi says. "Thanks to my team and everyone at Muscle Shoals for making my best record yet."
With a solid reputation as an exceptional guitar player, executive producer Allen Farst (Niche) and producer/engineer David Z were instrumental in encouraging Eric as a gifted songwriter – and more importantly – as a vocalist, and the results are undeniable. Occupied has officially put all others on notice that Eric Jerardi has come into his own.
Eric Jerardi began his musical career by winning a battle of the bands contest in 1989 at Ohio University. Two years later, he won another contest at OU, which secured a spot on MTV as the Midwest's "Best Unsigned College Band." Over the years, he has shared stages with Little Feat, Robin Trower, and Jim Belushi at the House of Blues in Chicago and LA; played with Eric Johnson on Cape Cod; jammed with Keith Urban, Wynonna, and Kenny Chesney in Nashville; and headlined B.B. King's in Memphis, Nashville, LA, and New York City. He has played countless blues festivals, major concerts and a myriad of other shows around the country for more than 25 years.
All of Eric Jerardi's touring and the excitement generated by his fan base has resulted in numerous sponsorships and endorsements, including Clarendelle Wine, Cantera Negro Tequila, and the just-announced deal that Eric is now an official brand ambassador for Stella Artois beer.
Stella Artois is one of the oldest brands in the world, first appearing in 1336. Today, Stella Artois is the best selling beer imported from Belgium and one of the fastest-growing beers sold in the United States. "I'm very proud to represent Stella Artois on tour and very excited about all of the possibilities going forward this year with my new album, Occupied," proclaims Jerardi. "While I certainly hope to have the opportunity to sit down and buy everyone a 'Stella' in the near future, I didn't want to miss the chance to share this news. I look forward to seeing everyone at a show this year!"
With regard to the video for "Do Right By Him," Jerardi told us:
I could not be more proud or excited about the release of this video. It really is a small film, the way they used to make videos. It's so much easier to do a faux live performance or an in-the-studio video, but this has a story line and is visually stunning. Working with Allen Farst over the past 25 years and watching him grow as a film maker is pretty cool to say the least. I'm certain he feels the same for me, or he wouldn't be all in on this project. Enjoy!

The first scene of the video is quite unique in that Allen had this gyroscopic contraption strapped around him which enabled the fluid single opening shot – very cool. All I had to do was not drink too much Cantera Negra tequila in order to do my part.

Although 'Do Right by Him' was recorded with my '65 Guild Starfire IV, we decided to use the '60 Tele for the video for several reasons. The song is actually about the loss of my best friend, perhaps my father as well. The Tele was a gift from an old friend who died of cancer, so why stop at just two untimely deaths right? So, a little tribute to my friend, Jerry, and the guitar just looks cool.
*Feature image Allen Farst