"I find being honest in life is a lot better than the hassle it takes to cover up your bad traits."
If those sound like fighting words from a musician who does everything his own way, you're right.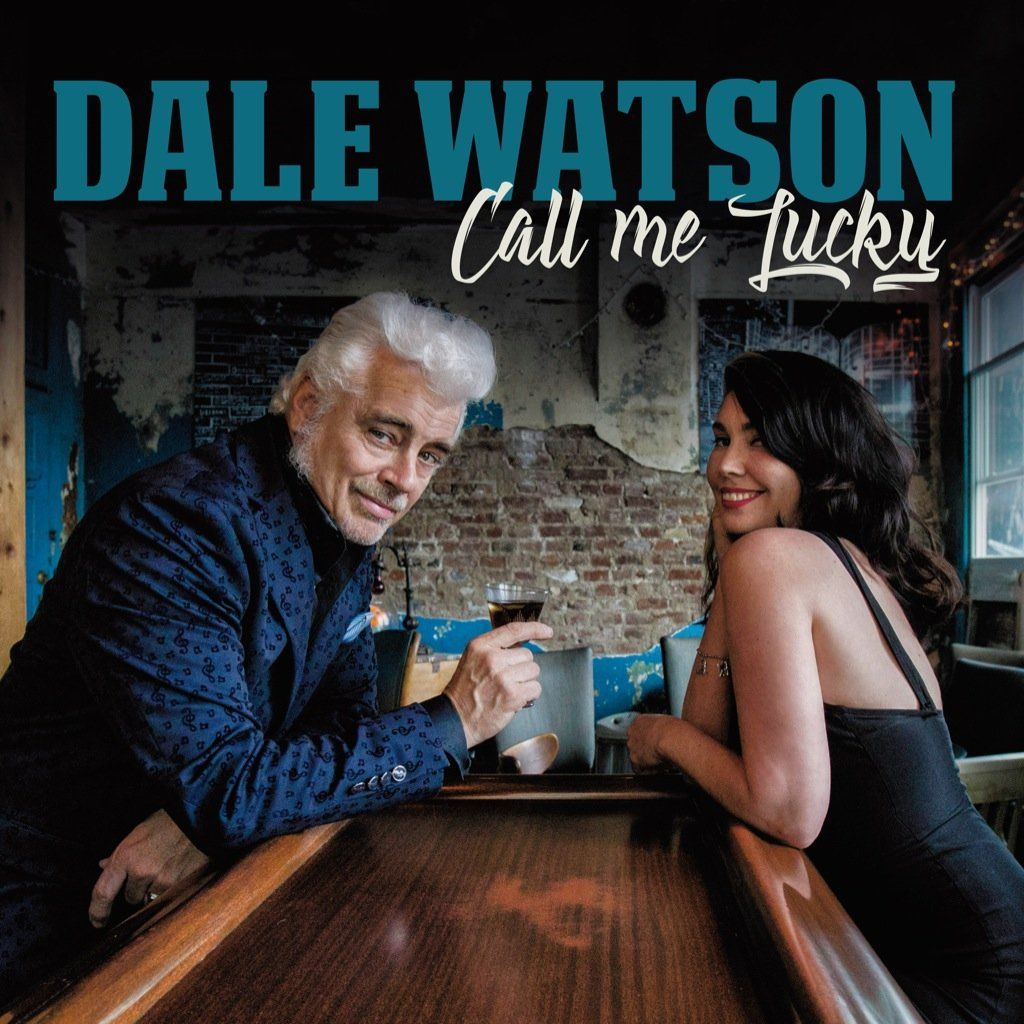 A casual listen to Dale Watson's just released CD Call Me Lucky might have you scratching your head. Why is American Blues Scene doing an interview with an artist whose vocals sound a lot like Johnny Cash? Add to that his pedal steel guitarist Don Pawlak who has that sweet siren in the tradition of late '50s Nashville trucker songs before country started stealing from Poco, The Byrds, and The Eagles.
But wait, there's more.
Blake Shelton, the multi-million-selling country hitmaker and a judge of TV's The Voice, said this about Dale's kind of music: "Nobody wants to hear this kind of music but old farts and jackasses."
It was a shot across the bow to Dale.
His response was to give the name Ameripolitan to his style of music and that of others who honor country's heritage. If this sounds like the same kind crap blues music has taken for more than half a century, you may begin to understand why I'm talking to this guy. Don't forget it was Sam Phillips' Sun Records who first recorded Howlin' Wolf along with Johnny Cash, Elvis Presley, Jerry Lee Lewis and Roy Orbison. And Dale has recorded Call Me Lucky and several other albums at both of Sam Phillips' Memphis studios.
What Dale says about Ameripolitan music is that "it's not respected only because it's not heard. Mainstream (country) is just product. It's hard to discover the real music."
Call Me Lucky is real music, and it's the best CD Dale has put out in more than 24 years of recording 27 albums. What it shares with the best in blues is honesty, simplicity and truth. And like Johnny Cash, Dale's talent transcends the boxes music industry people like Blake Shelton try to put on music they sell by the pound. Repeated listenings to Call Me Lucky had me saying to myself that this guy disproves the old saw about Cash that they don't make 'em like that anymore. It's a disservice to say Dale channels Johnny Cash, because he's his own man. What he does do is give you that same kind comfortable feeling I get when I listen to Cash or watch a John Wayne film. Again, he's all about truth, honesty and simplicity.
"Johnny Cash is a big influence obviously, and what I learned about Johnny Cash is that he can still sound like a happy beat and still have a very haunting tonality to a song. So, he can still write a toe tapper and still be sad which is kinda like "Run Away:" Run away from me hon'/Don't let me drag you down/I know how/Take off and run/You'll only waste your time/Hangin' round.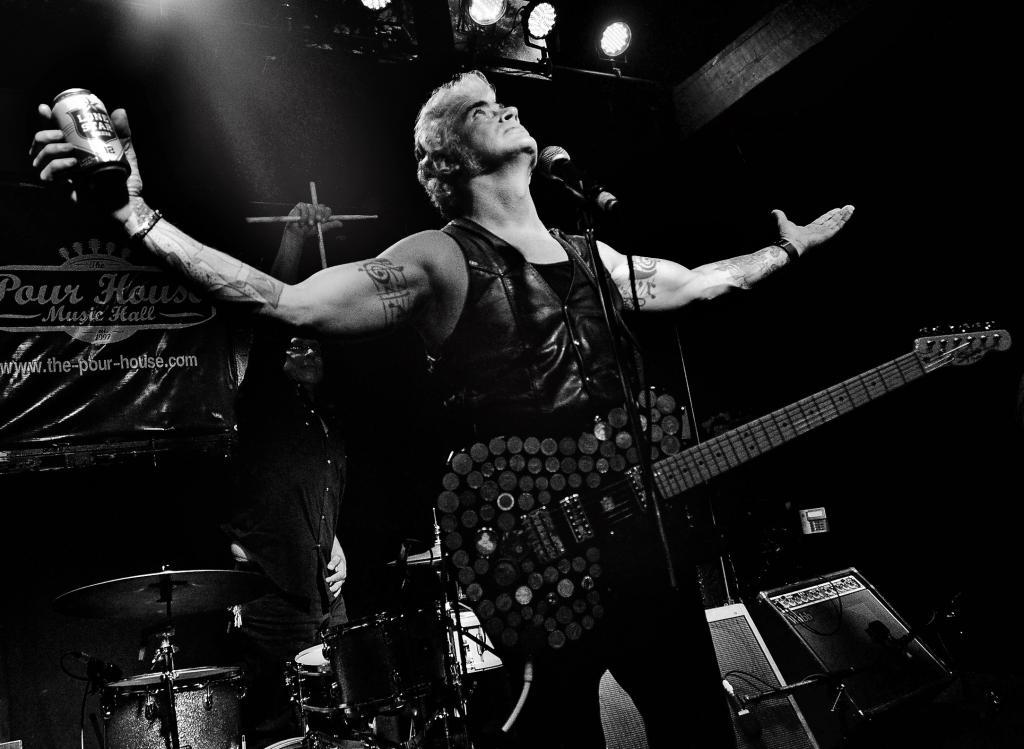 Dale got his views on simplicity from another country singer Tom T. Hall at the age of 12. "I read a book by Tom T. Hall, How I write Songs. It just stuck with me. I guess in one instance he was working on an island somewhere, and they had to communicate to a general who was flying there on a plane that was too large for the runway. So, he was writing this letter to the general saying, 'Dear Sir, general, due to the capacity of the plane you're using, the GT6 coming in the runway 984 designated….'"
Tom T. Hall kept tearing up numerous versions of the letter stressing over what to say to a general. Finally, someone said to Hall, "Just say what you need to say. 'Dear General, you can't land here with your plane. Our runway is too short. Period.' Say what ya gotta say, and then you're done."
"I found that particular advice for me hit home," says Dale, "and made songwriting more accessible to me because I've never had that big a vocabulary to be that descriptive and flowery in my writing. So, it opened up a new world for me to be able to write what I feel." Eight of the songs on Call Me Lucky are under three minutes long. The other four are under four, and they all deal with common folk issues.
Call Me Lucky was recorded at the Sam Phillips Studio. "It's the one after Sun Studios (he opened) from the money he got from selling Elvis. He built it in 1959 and opened it in the '60s. It's been a working studio ever since. I recorded a number of records at (the original) Sun Studio with Matt Ross-Spang, a Grammy Award winning engineer. He's been a friend of mine forever. He went to Sam Phillips Studio, and I followed him over there and fell in love with the place. It's got an old vibe."
"Johnny and June" on Call Me Lucky is about Johnny Cash and June Carter and features Dale in a duet with Celine Lee, a former Playboy bunny whose grandmother was Miss Atomic Bomb Shell in 1949. Celine once had a band called The Hellbillies and sometimes co-writes songs with Dale. "I do the melody, and we split the words. I'm really proud of that song. It took us a while to get it out on an album, but I thought this would be a perfect album to get it out on. She's a great singer. She just started putting out music. She just has one album out called Celine Lee, but it' not been really released in the states yet."
Another Johnny Cash touchstone on the album is W. S. Holland who plays drums on "Dumb Song." Holland was the drummer in Cash's Tennessee Three band from 1960 to 2008. "I asked him to be on this album, and it was almost like a party. We hardly got anything done because we just kept on talking. We did that song two or three times, and he nailed it. He got up at the last minute and said, 'Yes!' I told the engineer. I said, 'Don't cut that part off.'"
"Restless" opens with the lyric, "I've been down for a long time/Losing you almost lost my mind/Ever since then I ain't been right/I'm restless." It's about his "soul-mate" Teresa Lynn Herbert who died in an auto accident almost 20 years ago. In 2001 Dale released a whole album of songs about her called Every Song I Write for You. In the liner notes to that album he wrote, "Out of that hardship came the best songs I've ever written. This album is the most important album I've ever done in the way that it touches those who've ever known love and those who've loved and lost. It's my hope that these songs relateto the heart of the listener, that they are not alone in their loss and to teach an appreciation for the love we experienced."
"Restless" adds another chapter to that sad story. "I never put it out on a record (before), but it's been so long. Time has healed enough I can do that song. It was difficult. That was 100% inspired by that moment in time. It was very hard to do live, but enough time has passed and you deal with loss if you do give it time. It never goes away. It's bearable."
Dale has a tattoo of a scorpion on his arm that he added to cover up the name of a former flame. He offers this sage advice, "Never tattoo a name unless it's your kids or your parents. Stay away from putting names on your tattoo, otherwise you're gonna be putting scorpions all over your body."
Now, tell me this guy isn't a bluesman!
*Feature image courtesy of Dale Watson