Gary Hoey is a busy man. He's one of those guys that has a nearly non-stop touring schedule, records whenever he can, does beaucoup charity work, and makes time for his family. Barnum & Bailey jugglers have nothing on him.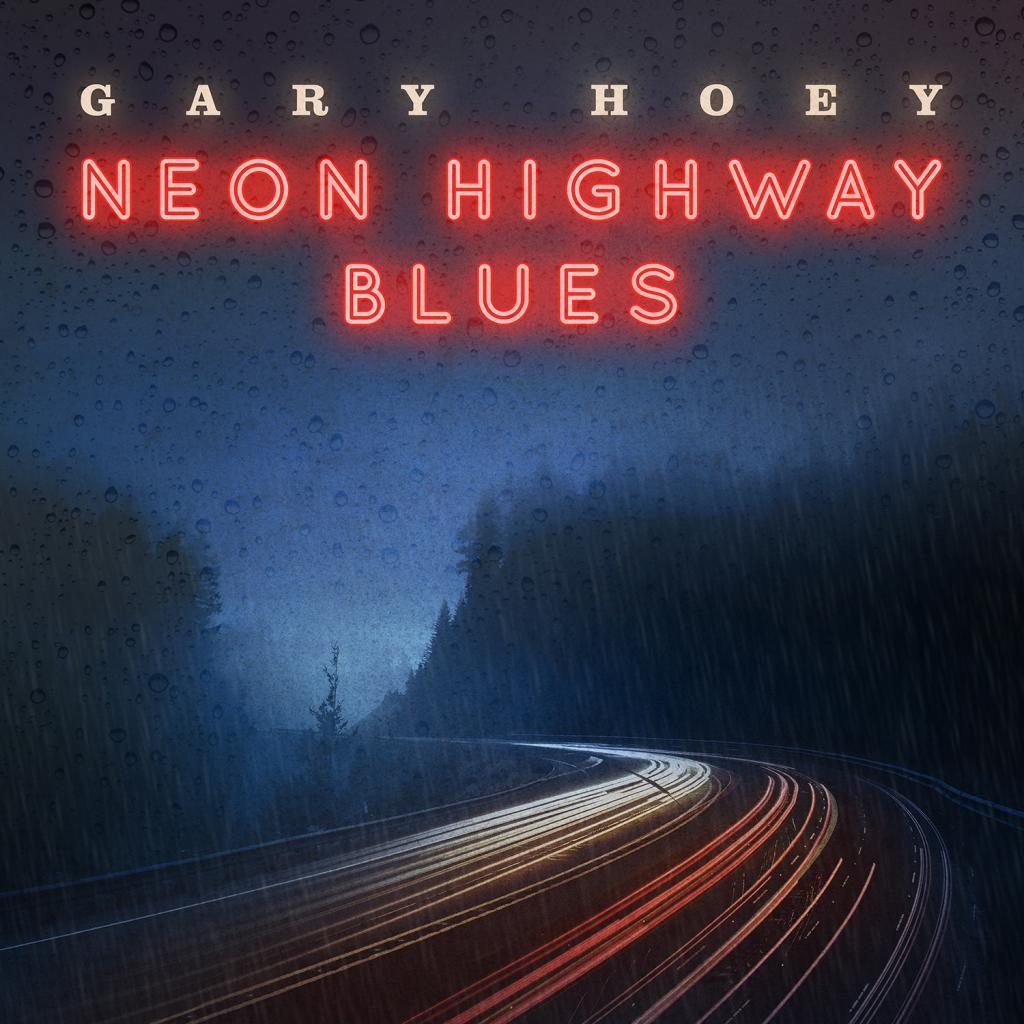 His newest offering, Neon Highway Blues hits the streets on Friday, March 15th via Provogue Records. It's a combination of blues, instrumentals and rock n roll, with some heavy hitting guests including Eric Gales, Lance Lopez, Josh Smith, and Hoey's own 17-year-old son Ian. We were able to get him to spare a few minutes to talk about the project, and all things Hoey.
JD Nash for American Blues Scene: Your new release Neon Highway Blues drops on 15th right?
Gary Hoey: "That's right. Exactly. It's exciting man, I'm happy it's finally done."
JD: How long have you been working on this project?
GH: "Well, I actually recorded a lot of the drums and bass last year. Then it was about a year getting all the guitars, vocals and mixing done because I was on the road a lot. It took longer than I thought, but you know what? Sometimes it takes a minute to get it right and I'm happy with how it turned out so I'm not going to complain."
JD: It looks like you have a few label mates on here with you.
GH: "Yes. Absolutely. It was great to have Eric Gales, Lance, Josh and my son Ian. We were really excited to have everybody contribute. It was awesome."
JD: What was it like having Ian on the album?
GH: "That was like a dream for me. You know I started teaching my son when he was five. He took to guitar off-and-on but he's also a sports nut. When he was a teenager, he started getting more serious. He started picking up on the blues and he would say like, 'Dad, have you ever heard of Stevie Ray Vaughan?' I was like, 'Yeah, I think so.' He started playing "Pride and Joy" and all this slow blues, and I was just 'Oh my goodness.' When he was 16 years old I brought him in the studio and I kind of threw him down on some tracks without telling him I was recording. I didn't want to put a lot of pressure on him. He played some really cool stuff, and I said, 'Man, I think we're gonna keep that on the record.' Anyway, it was just a thrill and when I heard it back one day coming home in the car I kind of forgot who was trading licks where, and at the end of the song I literally started crying. Now he's wanting to be a guitarist and is actually learning a lot of my catalogue. I'm feeling excited that maybe he wants to carry it on."
JD: He has to be excited about it as well.
GH: "He is. He's having a good time. I told him maybe we'll start going into the studio and recording some of his riffs, and make a record of his own. He's going to 18 in October so the timing is great."
JD: He obviously looks at you differently than your average fan. I mean, to him you're dad.
GH: "Absolutely. But this is his playground. Both him and my daughter since they could crawl, my studio was their playground. They were always coming in to hang out, or make music, so that's the environment. I never shut the door and said, 'Dad's working.' No matter how busy I was, I always let them come in and hang out."
JD: Wow. What a way to group up.
GH: "Now that he wants to be in the music business my feeling is this; I worked my butt off to get where I am. Maybe my son won't have to work quite as hard as I did. Maybe I can open a couple doors for him, and that makes me happy. Being on the Rock Legends Cruise, playing with Devon Allman and Duane Betts, seeing what they're doing in the legacy of their fathers, it touched my heart. Just to see the Allman Brothers fans embracing them was really cool. Devon's songs are great, no offense, but when he sings his dad's melodies, it's haunting."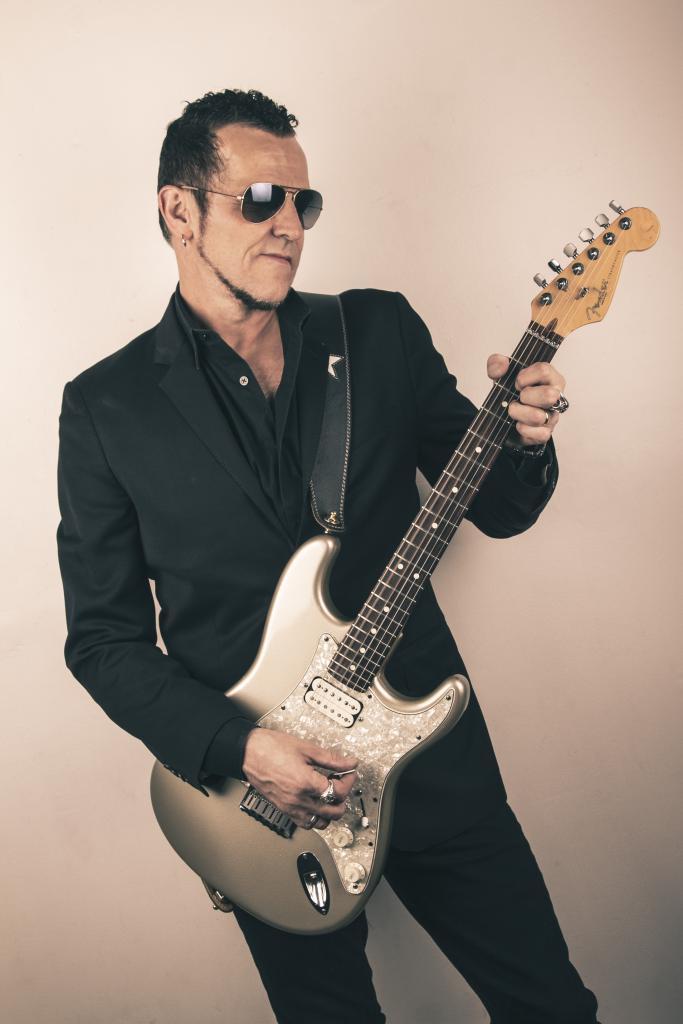 JD: This new album is what, your 21st?
GH: "If you count all of my holiday albums, live records, and best of's, yeah this is my 21st album. So yeah, I have a couple out there."
JD: Yeah, just a few. Back in 2016 you released the Dust & Bones album. That was a return to the blues for you. You took that even further with this one correct?
GH: "I wanted to do blues and I felt like I was getting back to my roots on the last album. On this record, I really wanted to make sure the blues fans would be satisfied, but I didn't want to abandon the rock & roll side of me, or the instrumental side of me that fans have supported over the years. I tried to find that balance."
JD: So you wanted to keep some traditionally Hoey-esque music on for the longtime fans.
GH: "Yes. Songs like "Almost Heaven," and "Waiting on the Sun," are for that reason. They also received a little more production. The other stuff is more straight blues I think."
JD: On the blues side, "Under the Rug" caught my attention right away. It's got a real funky kick to it.
GH: "It is funky, and it's got that kind of Jeff Beck-ish melody. Then with Eric Gales playing with me it just made sense for that song to have that funk feel. It just fell into place like magic. I remember having the title and I was thinking about people sweeping their emotions under the rug, and not dealing with stuff. Those always seem to be the best songs. And Eric just completely played this mind-boggling stuff. It was incredible."
JD: He's a force to be reckoned with, as is Lance Lopez.
GH: "Oh yeah. Lance can run the gamut. He can play like Stevie Ray or Albert King, and then he can really bring the Texas feel which is what he did on "Damned if I Do." I told him, 'Lance, I've got this shuffle that's kind of dark, and I need something heavy on it.' He absolutely brought it home for me."
JD: You've been in the game for about 30 years now. If you were to number your releases one to twenty-one or whatever, where would Neon Highway Blues fall in that lineup?
GH: "HAHA. Of course it's number one! It's my latest. I don't know honestly man. I think every artist thinks his latest record is the best thing he's ever done. It shows their maturity, and they're the most experienced at that time. I think every record is like looking back at an old photo album. They each bring back incredible memories that are unique to them. I mean my album with "Hocus Pocus" gave me a top 5 Billboard hit back in 1993. To some people that's my best album. Each album is just a period of life. On this new record there are songs I don't think I could have done 20 years ago. Yeah, this one's definitely in my top five."
JD: You're kind of a stickler for making sure you're happy with everything before it gets released. Of the 11 tracks on Neon Highway Blues how many were actually in contention?
GH: "I usually demo like 20 songs and then we go in the studio. On this album we cut 15 to 17 songs so there's a few that didn't make the album. Some of them were really good songs and I think they'll surface on the next album. For whatever reason we just focused on these 11 this time. They say the cream rises to the top, and these were what we felt were the best ones.
"I was going on and off tour trying to get this record done. For me, I've got to get it right. Not the music so much, but trying to get the lyrics and everything to match so that I can live with it for a long time. I guess I am a little picky, and it's hard for me to let go sometimes. What I've learned over the years sitting behind some of the greatest producers, engineers, and mixers in the world is that if you start off with a good sound and you get the best tones going in, the mixing becomes less of a struggle. If you take the time to get the right performance, you're going to end up with the best record."
*Feature image David Brow courtesy of Provogue Records