Robin Trower. Nothing's gonna touch him in his golden years. The peerless guitarist got his start with an English beat band called The Paramounts, who skillfully typified the R&B pop sound of the '60s. The Paramounts were basically the precursor to Procol Harum, with whom Robin recorded five albums and saw great success.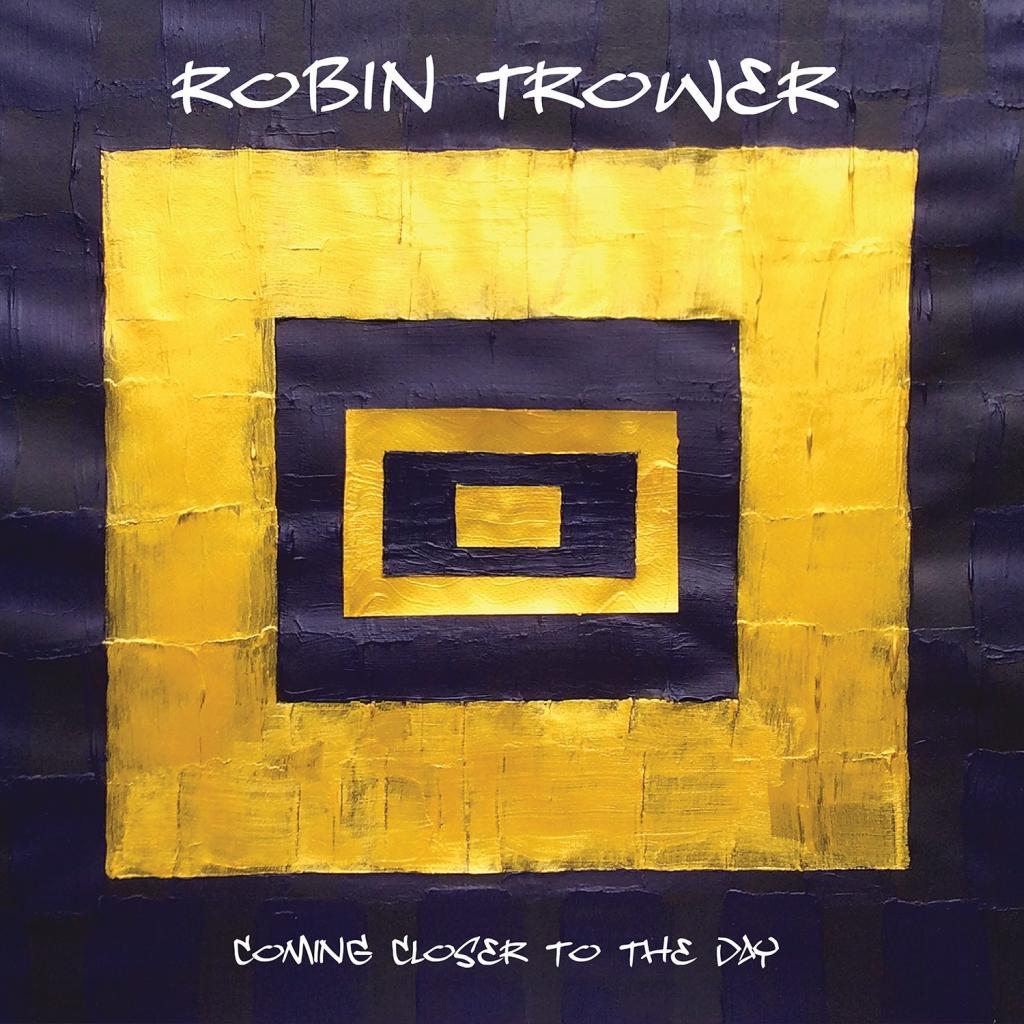 By the early '70s, he was carving out a niche for himself as a power trio bandleader. From 1974's Bridge of Sighs on was when the seeds of his solo career really began to germinate. And in the early '80s, Trower forged a collaborative relationship with Jack Bruce; the two went on to make a few albums together that were instrumental in furthering Robin's prominence in the blues world. Recalling his friendship with Cream's singer/bassist, he says, "That was a lovely time, especially that third album we did together, Seven Moons. We had a joyful time. It was lovely and really great working with Jack. Such a dynamite player and singer."

And in 2019, he keeps on keepin' on, inspiring others as he continues to plumb the depths of creativity. "I love it. I just love it. I mean, the thing is, I'm blessed with a very powerful creative engine. And if you keep coming up with new stuff, then you've got to keep going into the studio. Also, touring is very much part of the progression as a musician as well. I still love touring," he shares with me. His last two tours were quite successful, and he anticipates the same for this one that kicks off in early April. "I'm hoping it's as good as the last two."

Robin's newest album, Coming Closer to the Day, has been officially released on this 22nd day of March. "I'm very happy with it; I'm very pleased with it," commenting on his latest work. One thing I noticed upon listening was an immediacy to the song "Tide of Confusion." I was wondering what the inspiration was behind the writing, since it's not just catchy — there appears to be a message.

"It's me being quite worried about what's going on in terms of the internet. There's so many half-truths and lies put out. People don't know what to believe now. That's basically the underlying theme of that song." High time we pushed back against the tide indeed.

Coming Closer to the Day is through the Provogue/Mascot Label Group. For many years, Robin has had his own record label called V12, for the love of art as opposed to big labels' love of money. "I make albums for my label, but otherwise I'm just taking it from there. So, it's great that we are on a bigger label with this album. I think more people might get to hear the music now. The main reason we had our own label, my manager and I, was just so I could make exactly the music I wanted to make. So many people get involved with a big label; they all want to put their 2 cents in. It's great to have complete autonomy."

Robin is maneuvering all instruments on this album except for the drums. The man behind the drum kit is once again Chris Taggart, a longtime session drummer and backbeat mainstay. "He's been my drummer for five, six years."
And for the gearheads? "Well, I think I'm using a different setup with my Marshall. I'm using an 800 reissue; they've reissued the JCM800. And I'm coupling that with a Bluesbreaker. That's the main thing there. My guitar is always my signature model Strat. Plus, my Fulltone Overdrive signature model."

I also asked Robin if Jimi Hendrix still holds sway in his playing. "I think that influence is still with me, but not currently if you know what I mean." Another person still deep in his subconscious mind is James Brown. I know many people would say they don't see parallels there. But I could see how his spirit could have an impact on his approach to performing. After all, Robin too possesses soul, energy, and stage presence.

"I think most musicians my age will tell you that James Brown Live at the Apollo, that album, was a mind-blowing event. It changed the game somewhat. That stuff has lived with me, and it's still part of me. Definitely. Funky, high energy, exciting. You know, it's just all that, and great rock and roll basically."

Fervent fans are definitely familiar with the story of how the Stratocaster became the be-all and end-all for Robin. Touring with Procol Harum, opening for Jethro Tull, he saw Martin Barre's spare guitar on the side of the stage. He picked it up and plugged it in before a gig, and the rest is history. So, why the Strat? What set it above all else from that point on? "Well, it's a very musical-sounding guitar. When you play lead on it, it has a human voice quality to it. So, I think it makes a great substitute for your voice."
Robin Trower's US tour kicks off on April 2nd. Dates can be found here: https://www.trowerpower.com/tours.asp