Ian Anderson may own the name but he's gonna have to up his game to catch up to his former guitarist Martin Barre who tore it up on the first two nights of his band's current American tour at The Strand Theatre, deep in the hinterlands of upstate New York at the foot of the Adirondack Mountains.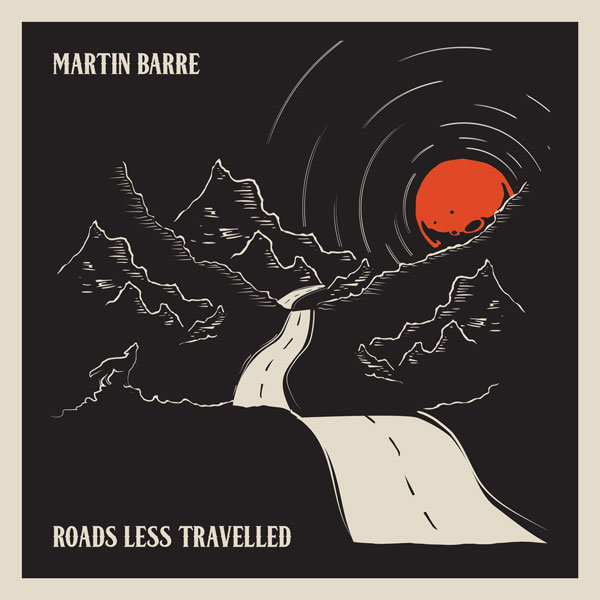 Martin was the guitarist for 43 years in Jethro Tull, the British rock band best known for "Aqualung." "Ian Anderson copyrighted the name," says Martin. "Essentially, I don't want to go out as Jethro Tull because I'm not Jethro Tull. I play the music of Jethro Tull, fine. People know exactly what they're going to get, and they're going to buy a ticket. They're going to get me, and they're going to get (former Tull drummer) Clive Bunker and (former Tull keyboardist) Dee Palmer and my band, and two girl singers. The worst thing in the world is to go to the gigs and feel like you've been cheated. I don't ever want to be accused of that."
That said, the local newspaper promised "2.5 hours of music all Tull songs – all night." And that's pretty much what we got.
Martin Barre is old school. At 72, he leans into his guitar playing as if against a tsunami wind. He plays hard and fast as if he's hatching each song for the first time or defining it for the last time. But there's never any middle. It's almost like he's giving the finger to his old boss Ian Anderson. While he never says it in our interview, he wields his guitar like a sword that announces to the world, "I don't need you. You may own the name Jethro Tull. You're the songwriter on all the songs, but those riffs are mine. I earned them through 43 years of hard labor."
He doesn't talk like that. He's humble in an interview and credits his longevity in the band – the longest of any of Tull's members except Anderson himself– to a stubborn obsession with being different. "I've never gone with the crowd. Whenever there's a trend, I'm stubbornly different. I'm not like the follower of fashion, I guess. (I'm not the) lead guitar player who copied the blues and wanted to sound like Albert King. What's the point? Albert King will always do what he does better than anybody on the planet. I didn't figure that was a way forward basically to paraphrase other people. They all have something to offer. They all can play their guitar somehow."
Barre plays like a kid obsessed with proving his prowess. And, boy does he! But his guitar reveals all with spit and vinegar. Forget Ian Anderson's flute. Forget his minstrel on one leg pose. Martin stands solidly on two feet and aims his guitar at the heavens like a howitzer from hell knocking rock star clichés out of the sky. Nobody plays like Martin. When Tull took the Grammy for heavy meal in '88, critics bitched because they didn't sound like Metallica, but Martin spews nuts and bolts from his instrument that sonically defines metal with a finesse that leaves Metallica drowning in its own volume.
Barre joined the band in 1969 after the first album, and Ian let him go in 2012 because at the time he was tired of touring with the band. The question isn't so much why he was let go as it how he lasted as long as he did.
"Uhm, uh, uh, there's different answers. Maybe I was easier going. I'm not a demanding person. I'm a player. I don't have an ego to top that, really. And it was a job, you know, and you look at people who work for corporations all their lives. How do they do it? It's a job, and as long as you do your job as well as you possibly can which I always have done, you have your job as long as possible.
"I love music. Essentially, I like to work with people, and I built up a history with Tull, but unfortunately he decided to go out on his own, but it was a good time until it failed. He was getting very pious, and he wasn't progressing musically, and it jump started my career as a solo artist, and so it was bad thing in a very bad way, but the outcome was really promising."
It's a bitch being front man of a band when you don't sing. Ask Jeff Beck. Martin Barre's lead singer Dan Crisp physically looks nothing like Ian Anderson, but Anderson's spirit inhabits Crisp's young lithe body and possesses Anderson's songs like a spirit out for revenge. His eyes pop, roll and pierce. His body is trapped in a St. Vitus dance, and his vocals lock into Marin's guitar taking the fans back to the glory days of Tull. Catch him on his American tour out now. You have to experience it to believe it.