Twenty-five years after the release of his debut album under the moniker Keb' Mo', the four-time Grammy-award winning contemporary Blues and Americana artist will release his latest album, Oklahoma (Concord Records), featuring cameos from Taj Mahal, Rosanne Cash, Robert Randolph, Jaci Velasquez and Keb' Mo's wife, Robbie Brooks Moore, on June 14th. The album is produced by Colin Linden, co-produced by Keb' Mo', and recorded by Zach Allen at STU STU STUDIO in Franklin, Tennessee.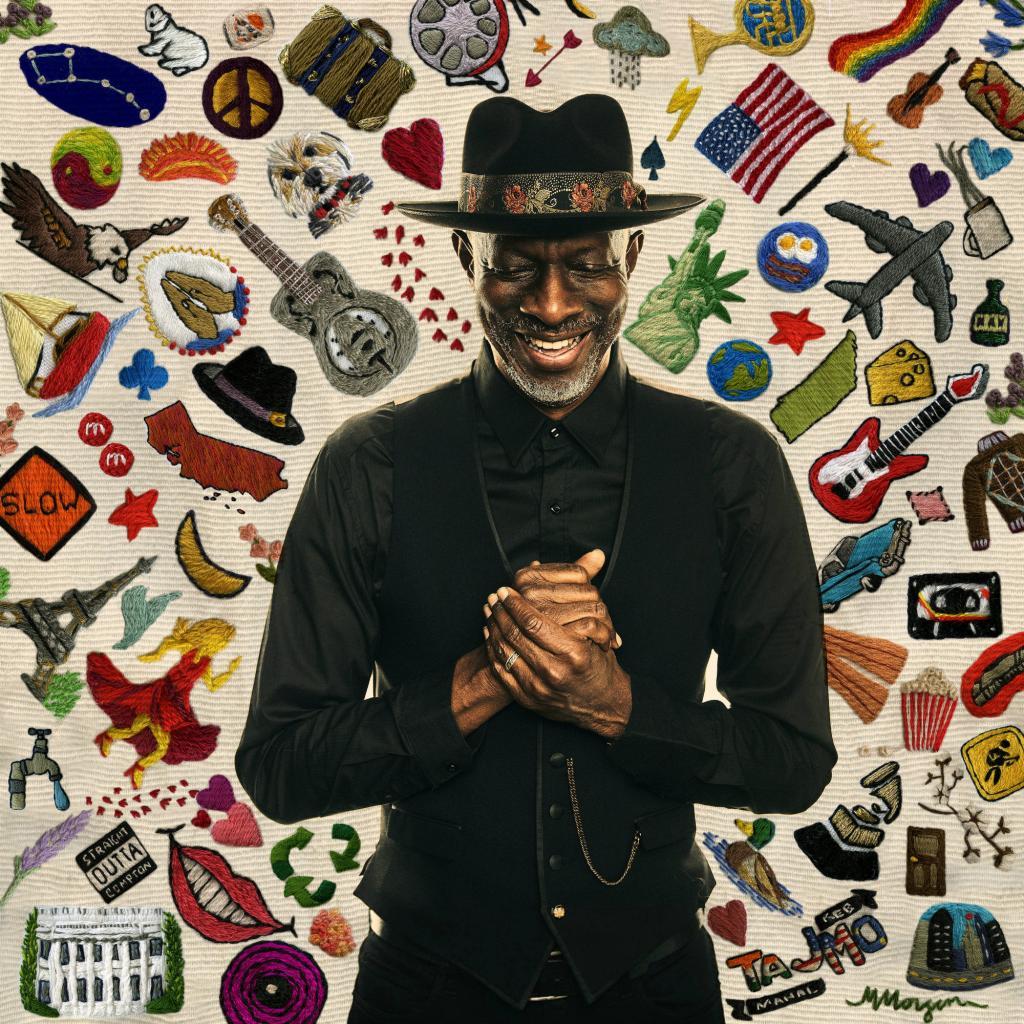 Widely admired for his songwriting talent and artistry, Keb' delivers an album that pushes his boundaries even further with brand new songs addressing topics such as immigration, depression, pollution, love, female empowerment and more.
Keb' Mo' spoke about the record saying, "When you are in a certain part of your life, the concept of an album is woven into the process. All of these songs stemmed from important issues and topics worldwide that really resonated with me during the time we were recording the project."
The inspiration for the title track "Oklahoma" started with a visit to the state in 2013 for a benefit show with Kenny Wayne Shepard. During that time, Keb' witnessed first-hand the aftermath of a destructive tornado. "I thought about what it must be like to live in Oklahoma and all the great people that have come from Oklahoma," Keb' Mo' recalled. With just a melody in his head for a song about Oklahoma and little personal connection to the Sooner State, the title track was almost never conceived. That is until the hands of fate led Keb' Mo' to the meeting of, and songwriting session with Dara Tucker, an Oklahoma native. Together, they dug into the American history played out in this state, and with the help of Robert Randolph's funk and soul sound, Tucker and Keb' Mo' were able to make the song come to life.
Keb' expressed, "We made the song light-hearted. Then Robert Randolph came in and added some flavor. The result was beautiful, and I thought it had to be on the record, and ultimately, what I chose to be the album's title."
Late last year, Keb' Mo' released album cut "Put A Woman in Charge" featuring Rosanne Cash as a digital single. The upbeat track and accompanying music video were a timely message about embracing women in leadership roles. The track went on to become an anthem used by several female candidates running in the 2018 elections.
Keb' Mo' won his 4th GRAMMY in 2018 as artist and producer for TajMo, a cross-generational collaboration with legendary Blues musician Taj Mahal. Additionally, at the 39th Annual Blues Music Awards, TajMo earned Album of the Year and Contemporary Blues Album of the Year, and Keb' Mo' also took home the title of Contemporary Blues Male Artist of The Year.
Keb' serves as a mentor with the Kennedy Center's Turnaround Arts program, which focuses on elementary and middle schools throughout the US. This highly successful program began under the guidance of Michelle Obama and the President's Committee for the Arts and Humanities. Also, he has been a long-time supporter of the Playing For Change Foundation (PFCF), a nonprofit organization that creates positive change through music education.
Hailed internationally as one of the greatest Blues artists of his generation, Keb' Mo' continues to tour globally with dates currently booked in Australia, Europe and across the United States.
Oklahoma Track Listing
1.     "I Remember You"
2.     "Oklahoma"
3.     "Put A Woman In Charge" (Featuring Rosanne Cash) 
4.     "This Is My Home"
5.     "Don't Throw It Away"
6.     "The Way I" 
7.     "Ridin' on a Train" 
8.     "I Should've" 
9.     "Cold Outside" 
10.  "Beautiful Music" (Featuring Robbie Brooks Moore)
Award-winning blues musician, Taj Mahal plays bass and contributes background vocals on "Don't Throw It Away," Contemporary Christian and Latin pop singer-songwriter, Jaci Velasquez sings background vocals on "This is My Home," and renowned pedal steel guitarist, vocalist and songwriter, Robert Randolph plays lap steel guitar on the album's title track, "Oklahoma."
*Feature image Jeremy Cowart