Another New Orleans musical icon has passed. Art "Poppa Funk" Neville died Monday, July 22nd, 2019 following several years of declining health.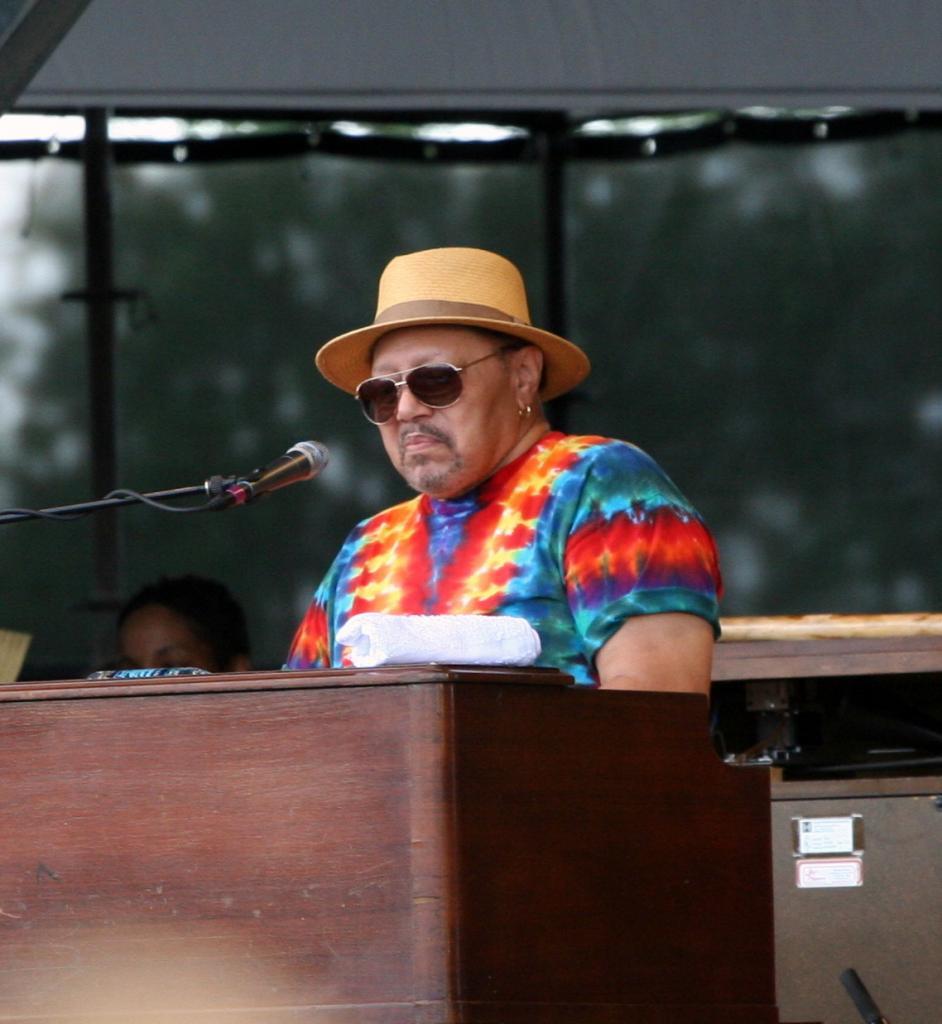 "It was peaceful," said Kent Sorrell, Neville's longtime manager. "He passed away at home with his adoring wife Lorraine by his side. He toured the world how many times, but he always came home to Valence Street."
Born Arthur Lanon Neville on December 17th, 1937, Art grew up on the doo-wop and R&B sounds of artists such as Professor Longhair, The Drifters, Fats Domino, and Booker T. Jones. He started on piano and began performing with his brothers at an early age.
While still in high school he joined The Hawketts, later becoming the band's leader. In 1954 he had his first hit when The Hawketts released the Carnival Anthem "Mardi Gras Mambo" with Neville on vocals.
Neville served in the US Navy from 1958 to 1962 and upon his discharge returned to the music scene. In the early 60s he formed a band called Neville Sounds. The band included his brothers Aaron and Cyril Neville, along with George Porter, Leo Nocentelli, and Ziggy Modeliste. Shortly after, Aaron and Cyril left the group to form their own band. Over time the band's style came to represent New Orleans funk, and in the late 60s changed their name to The Meters. The Meters had a lasting impression on artists such as The Rolling Stones, and influenced later jam bands including Phish, and the Red Hot Chili Peppers.
After disbanding The Meters, Art, Aaron, Cyril and Charles Neville founded The Neville Brothers in 1978. They had actually come together a couple years previously to work on the album, The Wild Tchoupitoulas, a tribute to the Mardi Gras Indian group led by the Nevilles' uncle, George Landry ("Big Chief Jolly").
The Neville Brothers released 10 studio albums and 4 live albums between 1978 and 2004, winning a Grammy Award for Best Pop Instrumental Performance for the song, "Healing Chant," which was on the band's 1989 album, Yellow Moon. Art Neville won a second Grammy, along with various artists, in 1996 for his contribution to "SRV Shuffle," a tribute to Stevie Ray Vaughan.
Neville continued to perform with The Neville Brothers, The Funky Meters and in reunions with The Meters until his retirement on December 19th 2018. His retirement date also marked the 100th anniversary of the birth of legendary New Orleans piano player Professor Longhair.
During his six decades in music, Neville also contributed to the music of many other notable artists including Paul McCartney, Robert Palmer, Dr. John, Professor Longhair, and Labelle ("Lady Marmalade").
Art Neville was preceded in death by his brother Charles Neville in 2018.
*Feature image Jay Blakesberg