Kentucky heroes, Black Stone Cherry, dug deep once again into their blues roots and have issued a new EP, Black To Blues 2, on the Mascot label.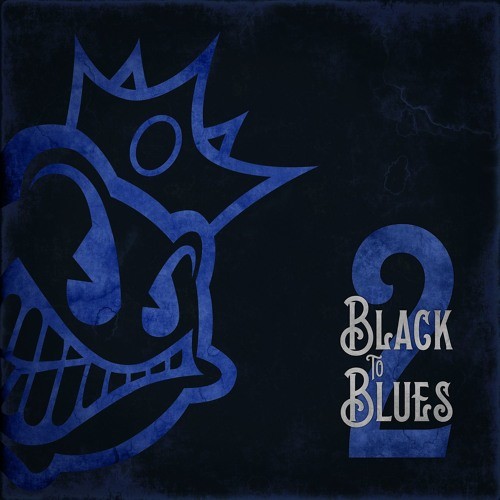 By now it should be no surprise that Black Stone Cherry, southern roots rockers who are kin to the Kentucky Headhunters, are dyed in the wool blues lovers. They listen to old school, classic blues while sipping bourbon on their tour bus after all. Those iconic tracks seeped not only into their music, but their DNA as well.
Black To Blues 2 pays tribute to Freddie King, Robert Johnson, Otis Rush, Howlin' Wolf, Elmore James and Son House, launching off with a heavy cover of King's "Big Legged Woman." Chris Robertson's voice is powerful and the dual guitars of he and Ben Wells add a touch of Southern Rock flair.
Robert Johnson's "Me & The Devil Blues," follows. Done the BSC way, it's a rockin' version indeed, as they pretty much re-wrote the song for their entire band to play. In fact all 6 tracks will have the familiar BSC sound as their fan base is made up of rock n rollers after all. That said, frumpy, traditional blues aficionados may poo-poo the effort, but a younger generation will be introduced to the Golden Age of blues music much the same way I was by artists such as the Rolling Stones and Savoy Brown.
Guitarist Wells agrees with me. "It's incredible!! The coolest part is hearing young fans say they never listened to these artists until we made them aware of them. That's amazing for us!"
"All Your Love (I Miss Loving)" is now considered a blues standard. Written and recorded by Otis Rush in 1958, it was also the major influence for Peter Green's (and later Carlos Santana's) "Black Magic Woman." Maintaining the Afro-Cuban rhythm of the original, BSC was able to electrify it even further, adding some balls to the vocals.
A Willie Dixon classic, "Down in the Bottom," gets the Kentucky treatment as BSC speeds up and adds some thundering bottom to the song first made famous by Howlin' Wolf. They also add some of that Afro-Cuban rhythm from "All Your Love" to the Elmore James classic, "Early One Morning." James' version had the feel of a "Stroll," while Cherry's reimagining brings it a more 70s funk vibe.
The final song on the EP is also the longest. Black Stone Cherry stretched out Son House's "Death Letter Blues," to nearly six minutes, and added some half-crying/half-screaming guitar that sets it firmly in place as our pick for favorite track. I couldn't help but think they were going to break into that double guitar assault intro to "Soulcreek" any minute. This time though they kept it true to form but added some overblown harmonica licks and Yates McKendree's piano. The additions give it a Delta feel as much at home as Mom's meatloaf.
"We could have never dreamed of the reaction we got from Black to Blues," says singer/guitarist Robertson. "It was amazing to have such a positive reaction to our take on some of our biggest influences in music. We kept a couple artists in the line-up from last time and introduced a few others into the mix as well! We can't wait for everyone to hear and feel how much fun we had recording this project!"
"Always leave them wanting more," or so the old saying goes. Black Stone Cherry left us wanting more 2 years ago with Black To Blues and now in 2019 have more than delivered with Black to Blues 2.
You can catch Black Stone Cherry on tour throughout the south with The Lacs before they spend December down under on a tour of Australia.
*Feature image Harry Reese