Bob Margolin is best known for his electric guitar work with Muddy Waters, but on This Guitar and Tonight, he pivots to country blues, sounding much more like Waters' circa Folk Singer (which featured Buddy Guy's stinging acoustic guitar) than the electrified Waters so many of us are used to.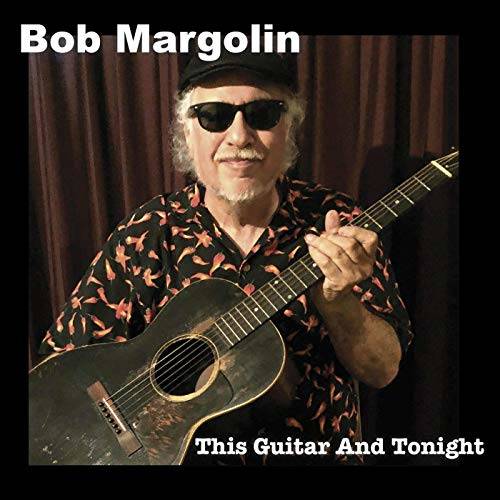 Waters once told Margolin he preferred acoustic blues to electric, which inspired Bob to unplug here. And Margolin bravely scales it all back to just his voice and guitar. There's nothing else, save some Bob Corritore harmonica on one track and some Jimmy Vivino guitar on another. It makes for a stark album that in many ways is more a tribute to country blues players like Lightnin' Hopkins and Robert Johnson, than Waters. The vibe is a lot like Tony Joe White's 2018 Bad Mouthin', which was similarly stripped down.
Margolin uses a low-key energy to frame the songs. His guitar sits quietly in the mix, making the album feel almost like a field recording. Similarly to the country blues masters, he's constantly switching between lead lines and rhythm, even using a slide for both tasks. The challenge of this kind of music has always been making it seem like a whole band is playing when it's really just one person. Margolin always has something going on beneath his vocals, but isn't necessarily playing a straight rhythm the whole time. It's not downbeat-driven blues rock, nor is it the type of blues that sounds like electric blues played with acoustic instruments. The style provides plenty of space for his voice.
Margolin takes a similar approach with his singing. There's some talking blues. There are some howls. There's some traditional singing. He obviously went back to the source material and is taking his cues from that.
Given the idea behind the album, it feels a little unfair to spotlight one of the two tracks that isn't Margolin all alone, but "Blues Lover," his Corritore collaboration, has an upbeat, infectious energy. Corritore's waves of harmonica feel like they're radiating out of the past, but they
partner perfectly with Margolin's simple guitar playing and a vocal delivery that sounds like Bing Crosby injected with a shot of Mississippi mud.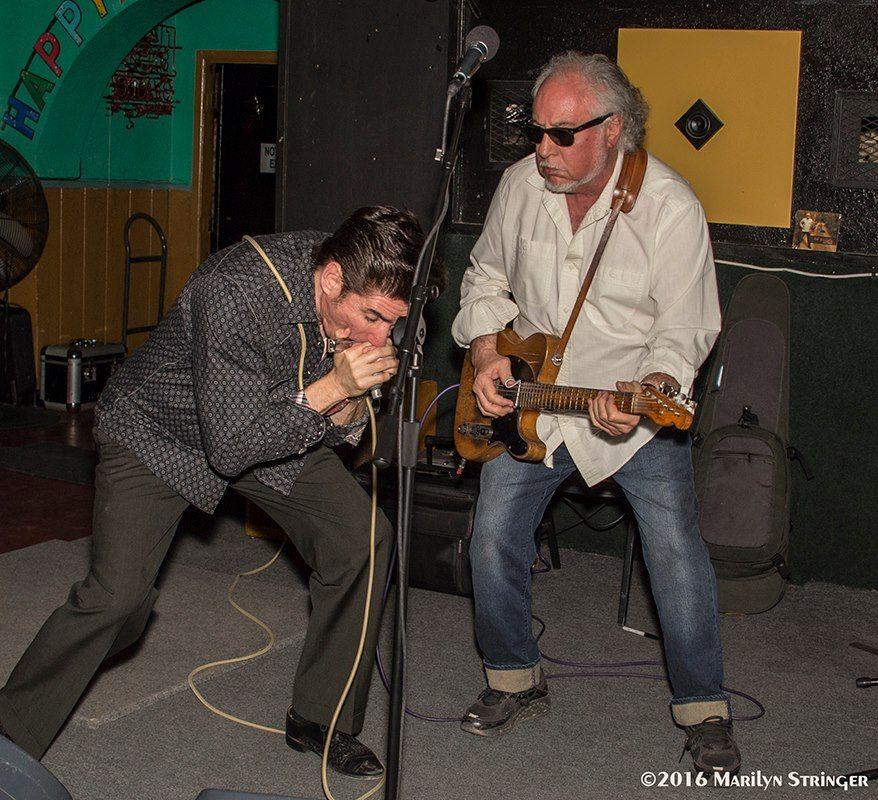 "Dancer's Boogie" also stands out, with its Django Reinhardt-inspired jazz lines crossed with a ragged blues stomp. Margolin's voice cries out over it all with a primal urgency. In many ways, it's the most modern track on the album, composed of parts of older genres in a way that doesn't feel new, but that I've never heard before. It's a fun track.
It would be easy for Margolin to make the standard blues record that he's been doing so well for so long. It would also be easy for him to get a bunch of big-name guests on the album to sell more units. So it's admirable that Margolin's making an album that speaks to his respect for Waters, rather than something more commercial. This Guitar and Tonight derives its power from Margolin's appreciation for the blues and that's always something to applaud.
Artist: Bob Margolin
Title: This Guitar and Tonight
Label: VizzTone Label Group
Release Date: October 25, 2019
Running Time: 41:31