I remember my grandparents always playing some sorta holiday cheer. Whether it was Frank Sinatra or Nate King Cole, we always had some good Christmas music on during the holidays. If we were decorating the tree, baking cookies, cooking dinner, or just spending time with loved ones there was always something good to listen to.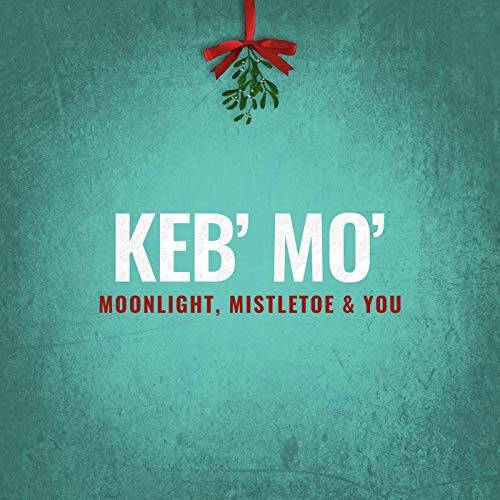 By the time Christmas hits Im usually burned out and sick of the radio playing the traditional holiday stuff. But this year Kevin Moore, AKA Keb' Mo', 4-time Grammy Winner, has released a new Christmas album on October 18, 2019 via Concord Records. Moonlight, Mistletoe & You was produced by Moore himself, it's a keeper.
Keb' Mo' just has that gifted voice, mixed with his jazzy/blues style makes this a must
have. Singing about peace and love, this album gets stronger as it goes, ending with a great tune "One More Year With You." this one will surely set the mood with your loved one. You can't miss with any of these tracks, "Moonlight, Mistletoe, And You" to "Santa Claus Blues." There is something for everyone.
This is not just another boring Christmas album, this is one you can play over and over again. Pour yourself a glass a wine and relax, you will not be disappointed. I tip my hat to you on this one Mr. Moore, well done. I am definitely adding this to my collection.
Artist: Keb' Mo'
Title: Moonlight, Mistletoe & You
Label: Concord Records
Release Date: October 18, 2019
Running Time: 35:24
Track List:
1. Please Come Home for Christmas
2. Moonlight, Mistletoe, And You
3. Better Everyday
4. Santa Claus Santa Claus
5. Christmas is Annoying
6. Merry Merry Christmas
7. I've Got My Love to Keep Me Warm
8. Santa Claus Blues
9. When the Children Sing
10. One More Year With You
*Feature image © Rick Scuteri