Uruguayan born Elbio Barilari is a composer, writer, and multi-instrumentalist. He moved to Chicago in 1998. He is the professor of Jazz History and Latin American Music at UIC, hosts the internationally syndicated Latin American music radio show "Fiesta" on WFMT 98.7, and is Co-Director of the Chicago Latino Music Festival.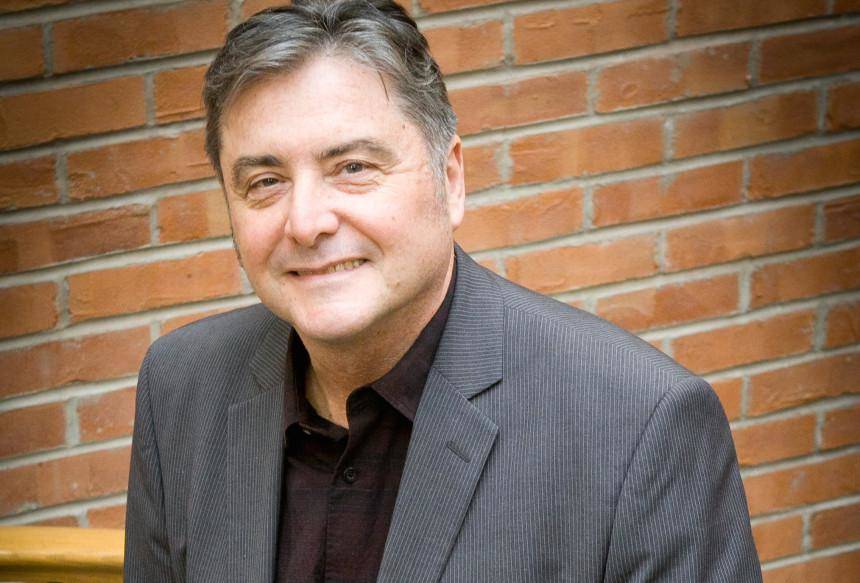 His classical pieces have been commissioned by The Grant Park Festival, Ravinia Festival, Chicago Sinfonietta, Chicago Arts Orchestra, Avalon String Quartet, Fulcrum Point, and Kaia String Quartet.
He has premiered five jazz compositions: "Gondwana Suite" at Millennium Park with Paquito D'Rivera's United Nations Orchestra, "Lincolniana" commissioned by The Ravinia Festival for President Lincoln's bicentennial featuring Orbert Davis, "Sounds of Hope" commissioned by the Morse Theater for President Obama's first inauguration, "Flags from Ashes" commissioned by WFMT for the 10th anniversary of September 11th, and "Diasporas" commissioned by the Cohn Foundation to celebrate Chicago's ethnic and cultural diversity.
Brant Buckley:
Can you talk about the process of working with Delmark Artists?
Elbio Barilari:
When we came to Delmark (Julia Miller and I), we familiarized ourselves with all the artists that are a part of the catalogue. We started talking about new projects, the new Delmark, and how we would like it to work. Right now, I am producing Jimmy Johnson and we just finished the Dave Specter record. It is out for purchase. We are recording Demetria Taylor and Mike Wheeler is a long time Delmark artist. Next month, we are recording Jimmy Burns. This is our normal process and we are constantly talking and matching projects. Dick Shurman does a lot of producing for us and Steve Wagner is our main engineer. Sometimes I am the producer. It's a very normal process. We are also trying to develop a very collaborative style when working with the artists. We have completely updated the technology in the studio. We have refurbished, repaired, and reconstructed all the old analog technology in the studio. We updated the digital technology and our computers run using the most current technology. We have both options and all of our masters go through tape. If you listen to the Dave Specter record or the new Jimmy Johnson record coming out in December, you are going to feel and hear a much warmer sound.

My other job is to identify new artists, talk with them and view their proposals, and see how we can make things work. A recent example of this is Dee Alexander and the Metropolitan Jazz Octet. They brought the project in and we reached an agreement. It was recorded and produced at Delmark. It's out and it's a great record. Also, we are developing new friends and contacts. Our model is to keep doing Blues and Jazz without limitations. Initially, Delmark was more focused on traditional Blues. We are now open to many things and are interested in finding the Blues of tomorrow. Delmark has always had traditional mainstream and avant garde music and we have recently added Classical Music to Delmark. Last year we released a Classical record with Fareed Haque and The Kaia String Quartet. It was very well received. This December we are releasing a record by one of the top classical guitar players in the world. His name is Eduardo Fernandez. In 2020, he will receive tribute at the national guitar conference. We are trying to release prominent classical music every year. Both Julia and I have careers as composers and we have links in classical music. For eight years I've had a show on the main classical radio station here in Chicago and it's a worldwide syndicated show on The WFMT Radio Network. With Delmark we are going to incorporate our classical background.
When recording records is there a Delmark Records sound you shoot for? What are your standards?
The repertoire is something we discuss. Sometimes a soloist needs sidemen and we carefully discuss the sidemen. There are a group of musicians around Delmark that we half-jokingly call The Delmark Allstars because they are on so many Delmark records. We tend to be very comfortable working with them. There are over 20 musicians collaborating that have been on Delmark Blues records and they are part of the family. We are also very open to collaborating. Jimmy Johnson collaborates with Typhanie Monique on his new record. She is a very prominent jazz singer here in Chicago.
Can you talk about your production style and producers you have worked with?
Our main producer is Dick Shurman. He has a deep knowledge of Chicago Blues and has produced everybody. He is going to be producing Jimmy Burns very soon. Dave Specter produced his own record and has a lot of production knowledge. We worked closely and mixed the record. We are trying to develop and get a new Delmark sound. It is very classical yet bigger and more powerful than the old traditional Delmark sound. I have been producing Jimmy Johnson and I'm going to produce Demetria Taylor very soon. Regardless of the style of production, we take a laid back comfortable and collaborative approach. We have an advantage over other Blues or Jazz labels in that we have our own our studio which means we don't have to rush. We allow more hours for a project than any other company. That's very important because it means we are not rushing. When you are not in a rush you can explore. If it doesn't work, we try it again. We discover a lot.

As an artistic director I try to oversee what is going on, see if the musicians are getting the time they need, and if their needs are met. I have been producing for many years. I am originally from Montevideo Uruguay. I started producing in the early 80's working in studios as a musician and producer. My approach is to understand musicians and help them reach their goal. I try and not impose preconceived ideas as how the record should sound. I am a composer and I think I understand their needs. I try to get the best out of musicians and try to not have them play what I want. So far I am happy with the results and I think everything's working. I produced Fareed Haque and the record's getting huge accolades. It's a very firm but collaborative and flexible musician friendly approach because I am a musician as well. The masters are done on tape because it sounds better. I think 99 percent of the musicians would agree with me on that.
How do you sign new artists? Are you always on the hunt for new artists?
Actually we don't need to hunt because artists come to us. We are musicians and we know musicians here and all over the world. They trust us and get in touch. We get so many demos and proposals all the time that I cannot tell you. The problem is how we prioritize what we are going to release because we cannot release everything. We are a company that does not have a huge amount of cash. We have a big name but as an operation we are a medium sized company and we don't give huge advancements. We try to see what our musicians need and offer them the best we can. We offer fair deals. We cannot give million dollar advances, but we make sure when the record comes out musicians are not in the red. We make sure they don't owe us money. This happens with many other record labels. We want artists to start making money through royalties and we are very firm about giving royalties on time. Artists receive mechanical royalties and streaming rights. We work very hard on synch placements and we work with a placement company that pitches music to movies, commercials, and T.V. shows. We have been very successful. That's a very interesting type of income for our musicians. Also, we are trying to help musicians connect with health insurance and medical doctors through foundations dedicated to helping artists. We show our musicians that we care about them, they are welcome, and we understand their needs. We are musicians and have put three records out with our band Volcano Radar so we know how difficult it is.
What else do you want to accomplish and what's next for Delmark?
Right now the label has 11,000 available tracks online to download and or stream. The fifty five year historical catalogue of Delmark including recordings going back to the 1920's is available online. If you go to Delmark's website you can stream/download or order cd's, lp's, or reel to reel tapes. This is very important because we want the historical catalogue to be available and not remain dormant. People buy tracks all the time. In the Blues and Jazz world we are in pretty good shape. By the end of this year we will have seven Blues and three Jazz cd's out. Next year we will have around 10 releases between Jazz and Blues. We have an agreement with a high definition streaming sound company from France called Qobuz. We always think about Delmark's future. We are very interested in identifying new Blues artists and we want to find the future B.B. King's and Buddy Guy's. We think Blues has a future and we need to start searching. The same thing applies for jazz. We are incorporating new artists like Javier Red. He's a fantastic pianist and his cd is getting a lot of radio time and publicity. Also, we have modernized our model through digital distribution and streaming. When people say the record industry is dying or dead, it just means you need to adapt to the demands and times. We want to show the recording industry it is possible if you adapt to the time. The idea is to keep adapting and moving forward.
*Feature image Roberta Dupuis-Devlin