Skylar Gregg was born and raised in Nashville, Tennessee. Coming from a musical family, Gregg has stepped out to explore a mixed bag of retro Southern music. She combines old soul, 60s & 70s country, blues, and more — adding her very personal lyric imagery to create something new. Gregg's upcoming album Roses compiles stories spanning her life over the past decade.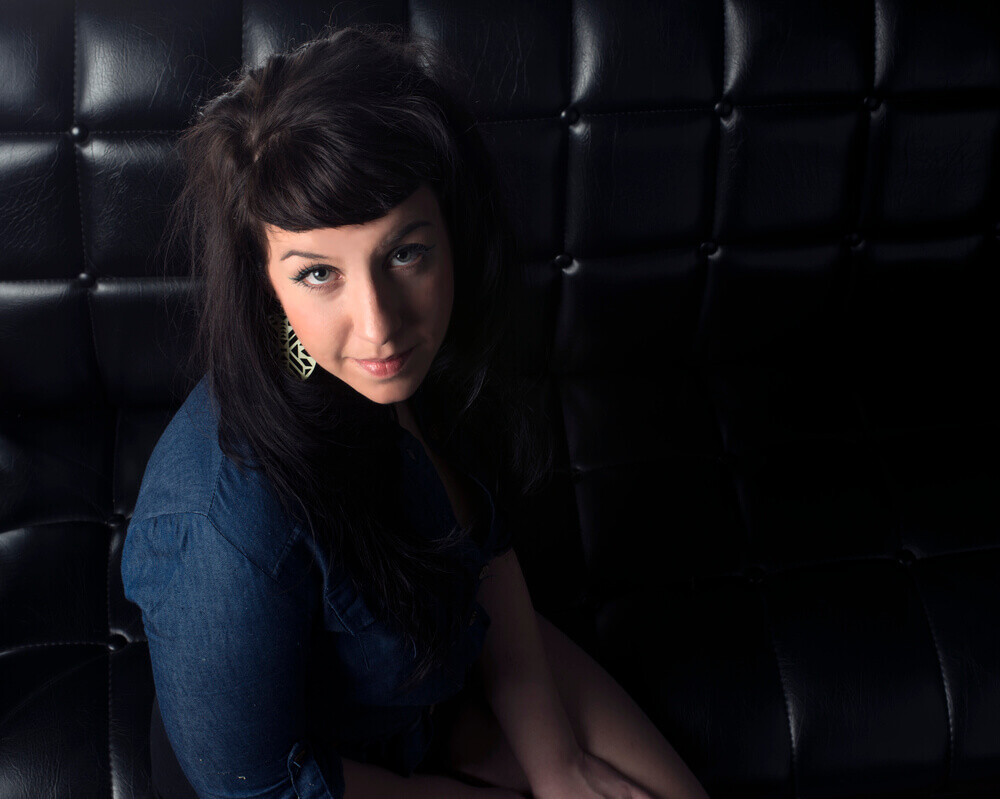 JD Nash for American Blues Scene:
Let's talk about Roses.
Skylar Gregg:
Yeah, totally.
Are we getting close to a release date?
We were getting pretty close and just had some loose ends to tie up in the studio, but now I can't get over there so we're trying to figure things out. I just got done emailing the producer and we're going to try and work on some stuff remotely, so I'm hoping by the end of the summer.
That actually answered another of my questions. Your previous two releases were recorded in your home studio. I'm assuming you're recording this one elsewhere?
Yeah. I'm working with an outside producer. My husband is an audio engineer and we both went to music school. We have a home studio here so I did the first two records at our house. For this one we really wanted to work with this producer named Jon Estes here in town. He's really fantastic and he has some analog gear that we kind of wanted to get in there with. It ended up being really awesome.
Roses, as I understand it, is a very personal album for you.
That is super accurate. A lot of these songs I've been holding on to for ten years. I mean I've been in other bands, and released those first two records, but these are songs that I kept coming back to.  I think I was a little nervous to put them out because they were so personal. Especially "Long Way Back," which I wrote about my brother. So I was nervous about putting that song out because I didn't want it to hurt his feelings. So now that he's an adult and all that is over with it felt like a more appropriate time. Now I can reveal some of these old stories.

I wrote this song called "Everything's Gonna Be Fine," which is obviously timely, and we wrote that song while in the studio. So it's kind of across the board. These songs have been consistent throughout my entire career. I just decided I'm gonna do this. I'm gonna be transparent, I'm gonna be real, and I'm gonna put these songs on a record. As it turns out, people like when you do that. Other people have all these feelings too and they want to connect.
I think writing songs that are personal to you will connect with your fans in a big way.
I hope that's the case. I hope that people relate; that it makes them feel connected to something. I hope it makes them feel happy or makes them feel like someone is sad with them, or makes them feel like 'Oh my God, that's just like my brother'. I think that's the goal for all artists and I hope I'm getting closer to those things.
A lot of albums I hear today seem way more personal or "on topic" whether they were meant to be or not.
I don't know if I saw in a crystal ball, but this record is incredibly timely for me. The situation today is so awful and so terrible that people are always looking for that silver lining. About the time I really needed to focus, that I really needed to have no distractions, all of this happened and BAM. It's hard to find a distraction at this point. Maybe that's why artists are more focused, writing a lot, and trying to put stuff out to provide comfort to people.

I think maybe everything's gonna be fine, and that song is exactly what it's about. It's a song about comfort and about how everything is going to be ok. That song I wrote at the beginning of the year and the only thing that I thought was 'Hey guys, we're gonna be alright'. We started hearing rumors about the virus, then the tornado happened, but it's gonna be ok.

But some of the other ones were written about things that happened so long ago .
But the common thread is they're all things that happened to or around you.
Yeah. Things that happened to me or that I saw, or messages to my friends and family and husband.
The title, Roses, where did that come from?
I wrote this song a few years ago. I was at Americanafest and I was watching a Lillie Mae show. There was a lady standing in front of me and she was holding up an iPad and watching Lillie Mae through her iPad. That meant I was watching Lillie Mae through her iPad. She has this rose-scented perfume on and the whole situation was making me very agitated. I mean, I went there by myself and I had been waiting for this artist to do her performance and this woman's perfume is just really in my business.

I started thinking about why do I hate this so much? Then it dawned on me, that it reminds me of a funeral home. Then in true songwriter fashion it hit me that I'm gonna die some day. So I went home and wrote this song. The lyrics are 'They say to stop and smell the roses. I don't have enough time. Roses smell like death to me, remind me of old memories. I've go too much shit to do before I die'. It's kind of a soul-country ballad and it's my favorite song on the record.

Anyway, that's where the title came from and I think that me, I'm really wanting this to be the best record I've ever made. That song kind of summed it up. I'm doin' it. There's no time to stop and smell anything.
You grew up in Nashville right?
I did yeah. All of my aunts and uncles and mom and dad moved here to pursue music in the 70s and 80s. They're all here, and so there's pros and cons to that. I'm very supported at my shows in town because a handful of Greggs will show up at any moment. The con to that is that they're all musicians so…(laughs). But they are very supportive. There's a lot of Greggs here and I tried to get as many of them on the record as I could, because that's who I learned to play music from.
There's a lot of country in this album. But there's also some soul, and some blues. Who are your influences on the soul and blues side of things?
My dad was really into 60s and 70s classic country, and a lot of Americana while I was growing up. Eagles, Jackson Browne, America. On the country side we listened to a lot of Waylon Jennings, Merle Haggard, Bobbie Gentry, Willie Nelson and all those people.

My family is Church of Christ and are great harmony singers. My voice never quite fit in with that. I always thought of singing as molding a piece of clay. My family are all these fantastic singers. A lot of them are studio singers and are just great. I always thought I was a good singer, but I never fit in to that classic country, gospel box. I related more to Bobbie Gentry who is the the bluesier side of country ya know?

Then when I was about 19 I met my husband. He is from Memphis, and his dad is a Memphis drummer. We started going to blues jams, and I really started to learn the deeper catalogs of the Allman Brothers, Stevie Ray Vaughan, BB King, Eric Clapton and Bonnie Raitt. And then there were Aretha Franklin songs, and I started digging into those old Stax and Sun recordings.

I really found myself fitting in better there. My message was closer to those more rootsy messages, and my voice was just better in that context. I related to it more. It seemed to me that people were just singing more from their gut. So when I started doing my own thing, I felt that I just married my past with my passion. I obviously wanted the Nashville sound, but also those gritty, bluesy, soul sounds too. We really tried to have this record be a Nashville meets Muscle Shoals baby, combining the more classic Nashville instrumentation with horns, organ and that kind of stuff.
And you got the sound you wanted?
Oh yeah. I've been working with people that I've been working with since I made my first record. Joel Gage, Colin Poulton, and Joey Fletcher on guitar, Heather Moulder on keys and organ, and she's a beast! My husband Taylor Lonardo plays bass and is on all my recordings. He's the best bass player I know that's why I married him. I had two different drummers. Matt Heller who's a great drummer in town. He's a little bit more slick and more Nashville. Then Taylor Powell who is looser, bluesier and little more rootsy. So I used both of them for different things. I love both of them very much and think they're both great players. I did a lot of the backup vocal work myself because I think it's really fun. Oh, and Jon Estes plays a bunch of keyboards, and some electric and acoustic guitar. He plays all over the record and is just fantastic. I love all the players on this record.
You've been raised in a musical family, so it's pretty much been in your DNA from birth, but if you weren't in music, what would you be doing?
Well, I am also a barber. That's how I make money, and I love doing it. I'm a people person, I'm an extrovert, and I love my clients. They're the best. It's funny because they're all musicians so we sit around and talk about music, and guitars and recording all the time. The shop where I work is called Scout's in Nashville and it's really fun. I think if I weren't doing music, or maybe someday as an addition, I'd like to open up my own shop. I do love it, and I can make my own schedule so it goes really well with being on the road, playing shows or being in the studio. I don't ever see that not being in my life, at least on some scale.
Take a listen to "Long Way Back" which will be released on May 1st, and watch for Skylar Gregg's Roses, out later this year.
*All photo images courtesy of the artist.