Toronto-based singer songwriter Madisyn Whajne has announced the release of her debut full length album, Save Our Hearts, on November 13. To celebrate, the first video from the album has been released today. Pre-Order Save Our Hearts.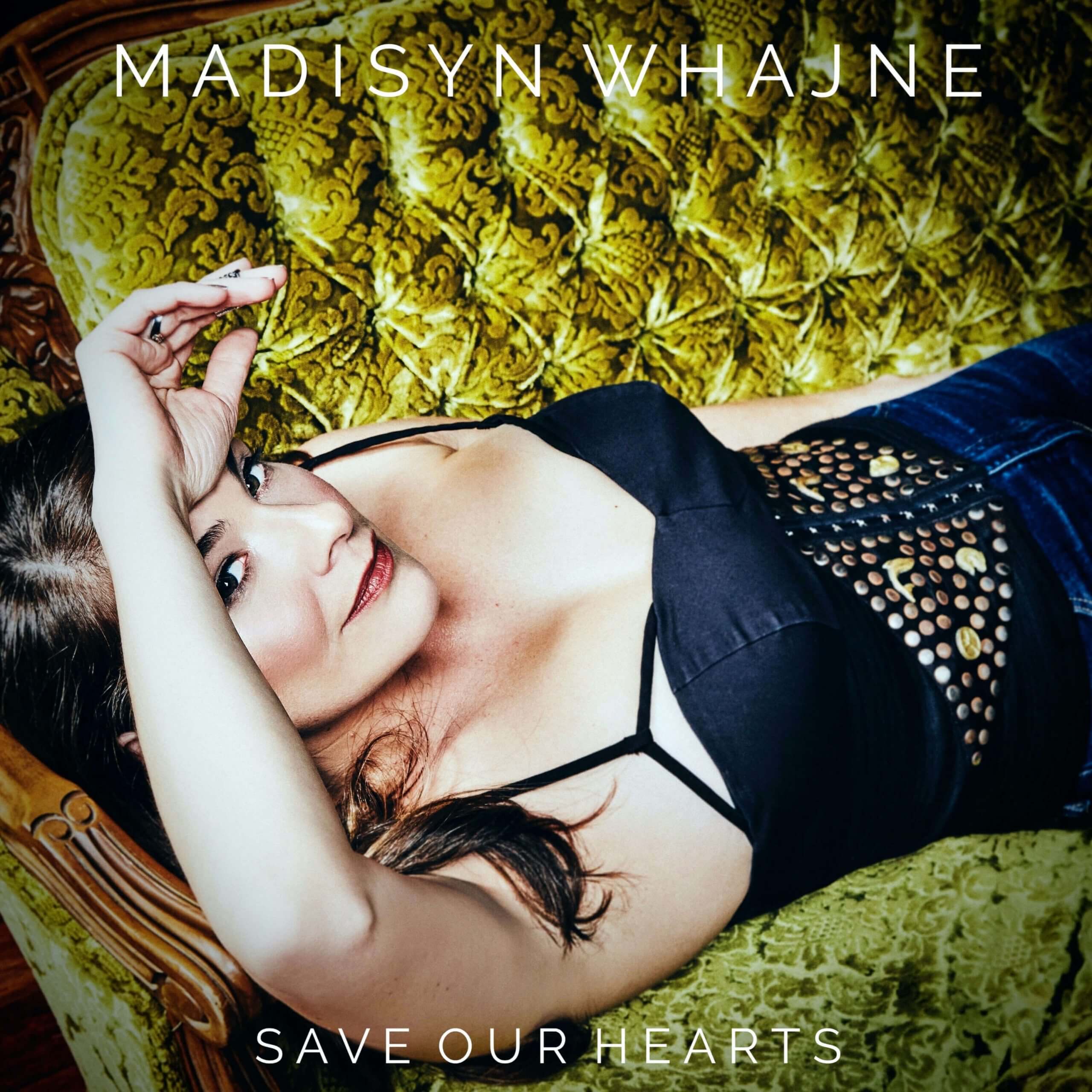 Recorded live to tape at Montreal's famed Hotel2Tango Studio with engineers Howard Bilerman (Arcade Fire, The Barr Brothers) and Shae Brossard (Bahamas, The Dears), the album is imbued with a visceral sense of loneliness and longing, a burning desire for connection and companionship that propels it endlessly forward in pursuit of something perpetually out of reach. While Whajne rarely tackles her tumultuous journey in explicit narrative terms, her story is written between the lines here as she navigates love and trust, reunion and rejection, faith and fate.
Backed by her band and longtime friends—producer Jay McBride on bass, James Gray on guitar, and her husband, Bobby Bulat, on drums—Whajne walks a delicate tightrope between indie rock charm and punk bravado on the album, balancing hope and despair in equal measure as gritty guitars and muscular percussion mix with dreamy production and intoxicating hooks. The result is a captivating collection that hints at everything from Alvvays and Snail Mail to Rilo Kiley and Real Estate, an invigorating, bittersweet debut that insists on resilience and survival in the face of pain and heartbreak.
"We didn't over practice and recorded everything live off the floor to tape," explains Whajne. "I wanted to capture the energy you can only get when first learning a song, there's an excitement you can hear in the take, in pushing yourself to be fully present in the moment like that."
That excitement courses through the veins of Save Our Hearts, which opens with the breezy, washed out "Summer Love." Like much of the album, it's an uptempo track laced with melancholy and regret, a warm, nostalgic meditation on the ache of waiting for a love that that never comes. Sometimes Whajne tries to lure that love closer, as on the addictive "Killing Desire" or the sultry "One Shot." Other times, she pushes it away, convincing herself it wasn't meant to be on the ragged "Fire" or simply sitting with the sadness on the hypnotic "Never Give In." Yet even in the depths of her sadness, Whajne always manages to find a silver lining, proclaiming on the lilting "Sweet Talk" that no matter what happens, "my heart keeps beating."
Whajne has spent most of her life searching: for her purpose, for her family, for herself. Taken from her parents before the age of two as part of the infamous Sixties Scoop, in which the Canadian government forcibly rehomed tens of thousands of native children, the indigenous artist grew up without ever knowing her real name, to say nothing of her heritage. As a result, Whajne's life has been shaped by a hunger for truth and understanding, a hunger that lies at the core of her extraordinary debut, Save Our Hearts.
Watch "Summer Love" below.