Brant Buckley, a contributing author at American Blues Scene, is a Berklee College of Music graduate with a Bachelors of Music in songwriting. Born outside of Chicago (Hinsdale), he lived in Costa Rica and spent most of his life in Philadelphia. East coast folk music and the coffeehouse scene inspired his early sound: James Taylor, Bob Dylan, Neil Young, Kenn Kweder, and Nick Drake. In 2012, Buckley independently released his first album, My Life, which was featured in The Times of India (India's CNN).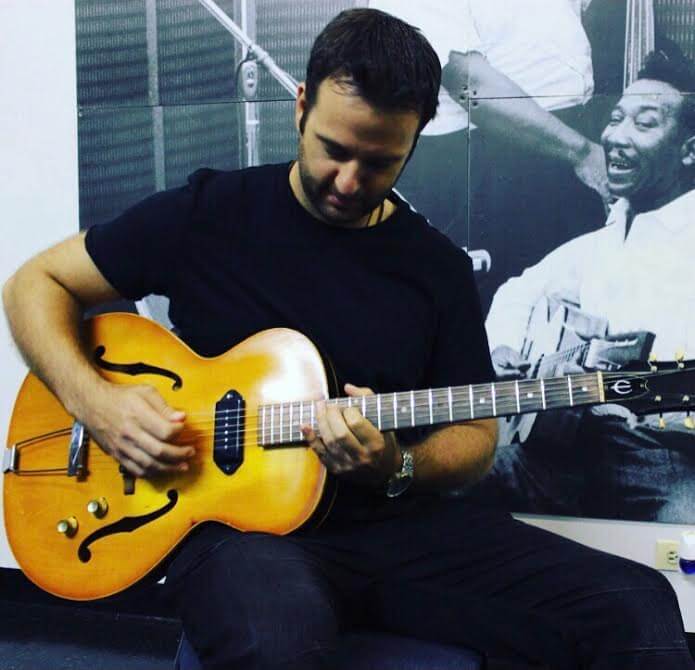 In 2013, Brant met Bluesman Jesse Graves. Graves was Philadelphia's premier bluesman during the 1970s and played with Muddy Waters, John Lee Hooker, Bonnie Raitt, Hound Dog Taylor, Arthur "Big Boy" Crudup, and Tom Waits. Jesse learned from Reverend Gary Davis and passed on the Blues and Native American Spirituality to Brant. In 2014, inspired by Jesse, Brant moved to Chicago to learn more about the Blues. Working as a tennis pro, Brant experienced the Blues for himself after having a career ending tennis injury. The pain taught him what Blues are all about.
Buckley's Chicago Blues sound is melodic, rhythmic, and haunting. He pulls heavily from his folk and spiritual background and there are hints of Muddy Waters, Robert Johnson, and Son House. He is all about the power of song. In addition, Brant is a certified USPTA tennis professional and has been practicing meditation (Kriya Yoga) and energetic healing for over 10 years.
Buckley has shared the video for his new track, "Mystical Muddy Man." Of the homage to Muddy Waters, he shares with us:
I tried creating a traveling-through-time guitar part with lyrics channeling the command, power, and attack that Muddy had. I meditate and do a lot of healing work, so the song is about healing people through the power of music. The healing aspect is the music coming from my hands and affecting the listener's spirit: "I'm the Mystical Muddy Man. Healing Waters in my Hands." – Brant Buckley
*Images courtesy of the artist