Nobody plays blues-rock quite like Dudley Taft. Growing up in the American Midwest, Taft learned the values of friendship, roots blues, rock 'n' roll and a good ear of corn. His background includes Berklee College of Music as well as years touring with rock bands Sweet Water and Second Coming. Dudley is a thinking man's blues rocker. In his music you'll hear Delta roots mingling with Seattle grunge, a Southern twang with a high-octane crunch. And so it is with his newest offering, Cosmic Radio, which dropped on October 2nd via his own American Blues Artist Group label.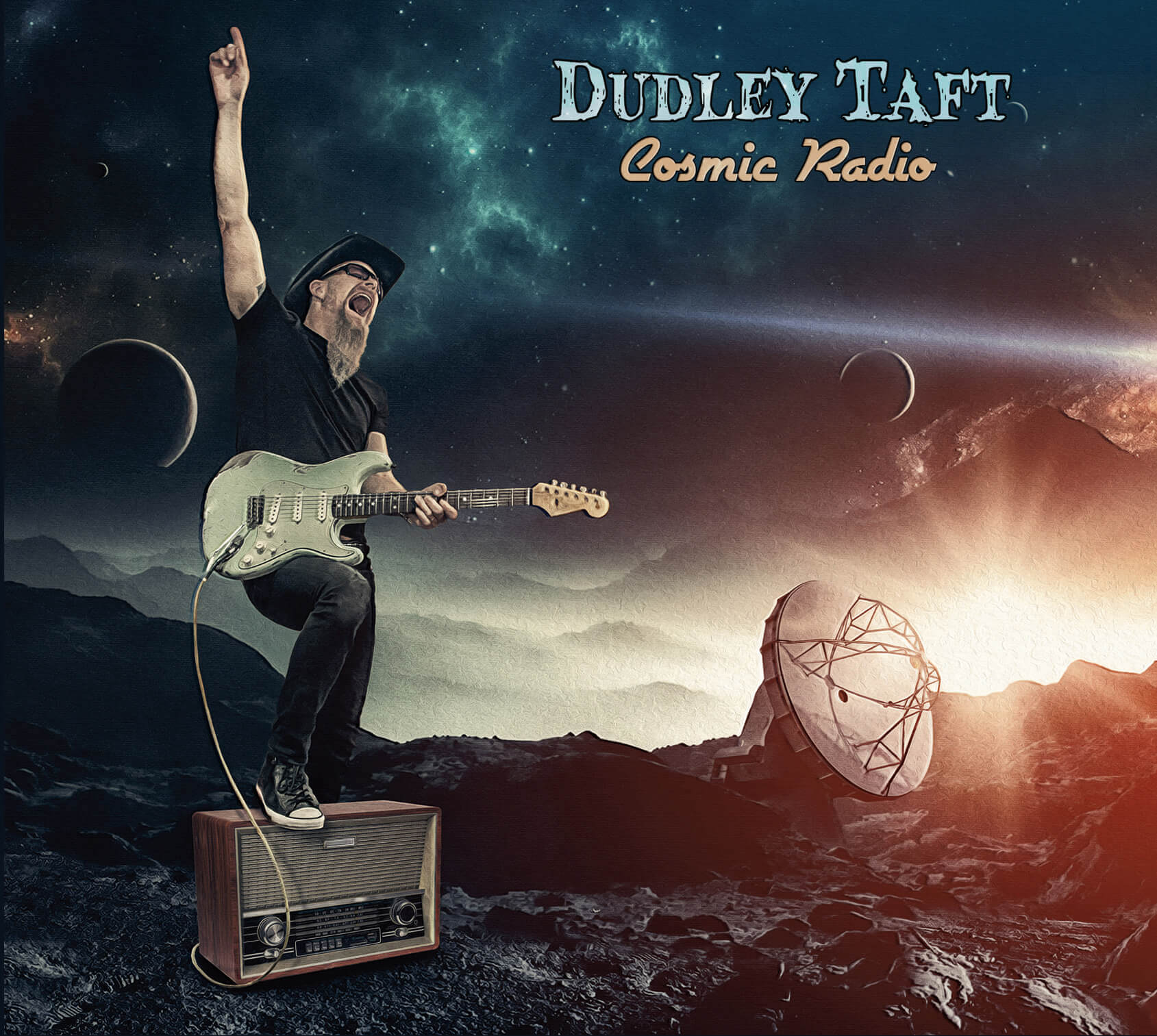 Taft comes hard out of the gate with the title track, leaving no doubt he's here for business. Dudley produced, engineered and mixed the album, as well as providing vocals, guitar and piano. His partners in rhyme for Cosmic Radio include bandmates Kasey Williams (bass), and  Jason Patterson (drums and percussion).  Walfredo Reyes, Jr. (Santana, Traffic, Chicago) played drums on five tracks, while KNKX radio's All Blues host John Kessler handled the bass on two more. Taft also wrote or co-wrote all of the songs with the exception of his torqued up rendition of Jimmy Rogers' 1950 Chess Records hit, "Goin' Away Baby."
Throughout the entire album, Taft's rhythm section is tighter than a hound fed tick, and his vocals and greasy, searing guitar cut through the tracks like a razor through marshmallow fluff. Providing his own harmony vocals he's able to bring out amazing grunge harmonies (think Alice in Chains) from the Pacific North West where he lived for many years.
The truest blues track is, unquestionably, "The End of the Blues," on which Taft uses his lyrical expertise to provide something just outside a standard 12-bar track. There is a killer slow track on the record as well. "Relentless" was written by Taft and his daughter, Ashley Charmae, who was quarantined with her parents for three months during the writing process. Charmae also provides the sultry vocals on "Relentless," which really makes it stand out.
Rockers such as "Left in the Dust," "Fly With Me," and "All For One" have a heavy metal edge, and intermix with the more subdued "I'm a Believer," and the epic 8-minute "One in a Billion." With all that being said, my personal favorite is Cosmic Radio's closer, "I Will Always Love You." On this one Dudley trades his lava-hot electric guitars for piano and acoustic guitar, creating a ballad that has no earthly reason to be included on this album, except for the fact that it's magnificent. Charmae's backing vocals add just the right touch to this first song that Dudley ever wrote on piano.
For the most part, if you like your blues rock hard and K-Bar sharp, Cosmic Radio from Dudley Taft is the ticket. Just make sure you stick around 'til the end. Purchase Cosmic Radio and Taft's other great albums here.
*Feature image credit: Pascal Strigler