On November 6th, The John Lee Hooker Estate and Eagle Rock Entertainment will release John Lee Hooker Live at Montreux 1983 & 1990 as a 2-LP set, digital video & digital audio.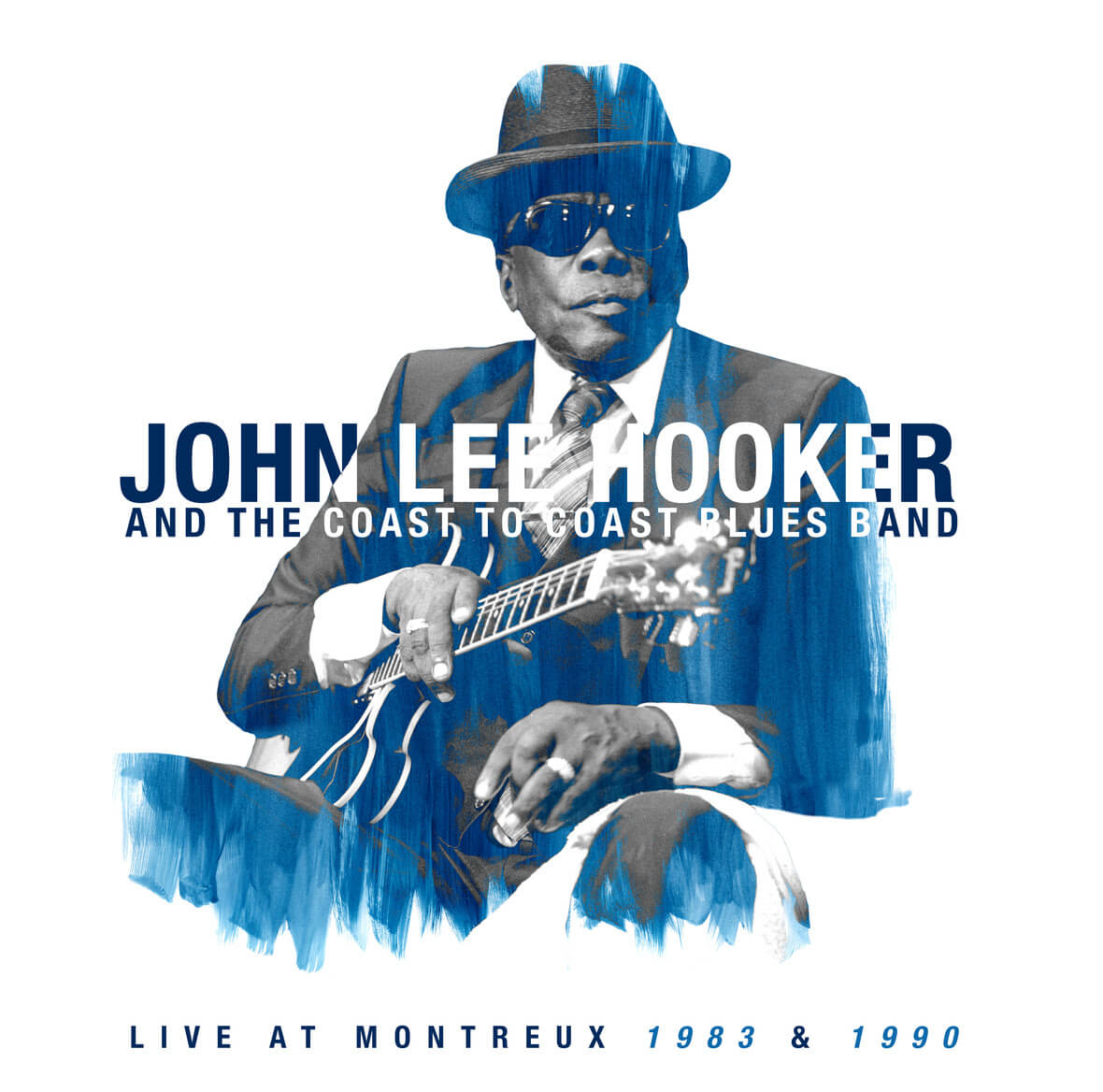 Four-time Grammy® Award winner and Grammy® Lifetime Achievement Award recipient John Lee Hooker will forever be hailed as a legend of the blues genre. His storied career continues its impact on modern music even today – with fans spanning generations and transcending borders. Hooker was responsible for molding the blues into a sound that was entirely his own, dispensing with 12-bar blues in favor of an intensely deep, funky groove.
Located in Switzerland, the Montreux Jazz Festival is one of the world's biggest and longest-running jazz festivals. Live at Montreux witnesses John Lee Hooker deliver two blistering performances filmed at the festival in 1983 and 1990. He was joined by The Coast to Coast Blues Band, covering an impressive set of hits from across his storied career including "Boom Boom", "Crawlin' King Snake" and his very first single "Boogie Chillen" – the latter expanded to an epic 13-person jam on the 1983 set, featuring guitarist Luther Allison, harmonica legend Sugar Blue, and a horn section. For his triumphant return to Montreux in 1990, Hooker added an additional guitar and sax to the line-up, as well as female vocalist Vala Cupp. "The Hook" infuses his set with songs from his 1989 Grammy® winning album, The Healer, including the hypnotic title track.
John Lee Hooker's first single, "Boogie Chillen'' rose to #1 on the R&B chart in 1949, selling over a million copies. Hooker was inducted into the Blues Hall of Fame in 1980 and the Rock and Roll Hall of Fame in 1991. In 2008, "Boogie Chillen" was added to the National Recording Registry by the Library Of Congress as a song that is "culturally, historically, or aesthetically important, and/or inform(s) or reflect(s) life in the United States." "Boogie Chillen'' and "Boom Boom" were both inducted into the Grammy® Hall Of Fame and both songs are also included in the Rock and Roll Hall of Fame's list of The 500 Songs That Shaped Rock and Roll.
Known to music fans around the world as the "King of the Boogie," John Lee Hooker endures as one of the true superstars of the blues genre, the ultimate beholder of cool. His work is widely recognized for its impact on modern music – his simple, yet deeply effective songs transcend borders and languages around the globe. Each decade of Hooker's long career brought a new generation of fans and fresh opportunities for the ever-evolving artist. He never slowed down either: As John Lee Hooker entered his 70s, he suddenly found himself in the most successful era of his career – reinvented yet again, and energized as ever, touring and recording up until his passing in 2001.
https://youtu.be/5qOkvafUr34