Considered one of the best blues guitarists in the world, former guitarist with the Fabulous Thunderbirds, and award-winning American blues guitarist Kirk Fletcher has released his 6th album My Blues Pathway via Cleopatra Records. The 10 tracks are out on CD, vinyl and digital. My Blues Pathway follows hot on the heels of Kirk's 2018 Blues music award nominated album Hold On for "Best Contemporary Blues Album of the Year."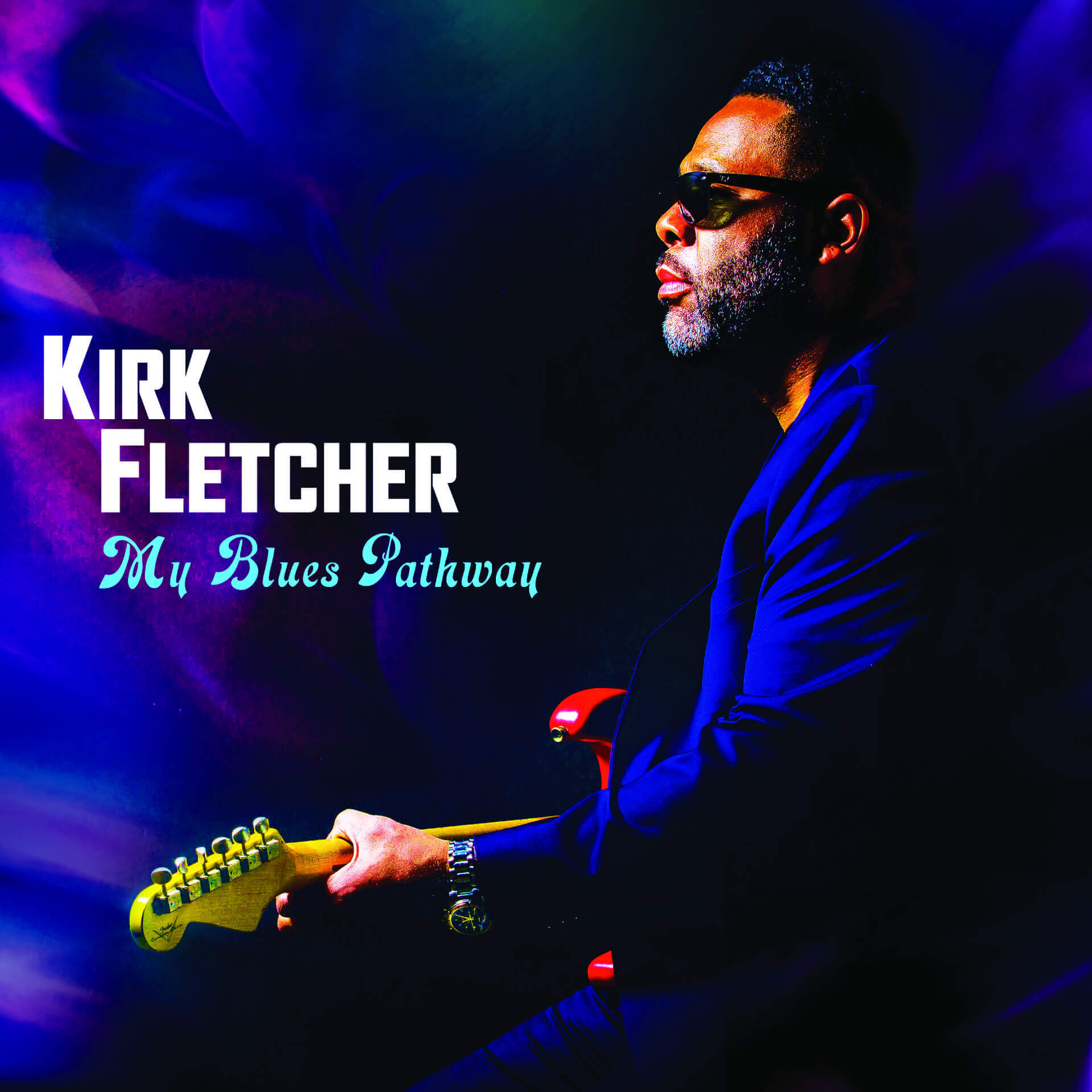 My Blues Pathway kicks off with "Ain't No Cure For the Downhearted," a jazzy blues number reminiscent of Robert Cray. Fletcher has a reputation as a bonafide can't-miss performer. His soulful playing and singing never fails to elicit chills, and his unique approach to Rhythm & Blues music is both refreshingly modern and completely authentic. "No Place to Go," keeps that vibe alive, with Kirk's fervent vocals and crystal guitar work slicing through a rhythm section that's tight as the queen's corset. The horn section is right on time, beautifully adding the backdrop for Fletcher's songs.
From soulful ballads such as "Love is More Than a Word," to the BB King-esque "Struggle For Grace," Fletcher pours enough emotion for two of him through these silky smooth compositions. Suddenly Kirk slathers a generous helping of funk on a song titled for the old Tareyton cigarette ads, "I'd Rather Fight Than Switch." The lyrics leave no doubt that Fletcher is set on keeping on the blues path and his nimble fingers dancing up and down the fretboard deftly punctuate that point. Joe Bonamassa, with whom Fletcher recorded two albums has said that he is "hands-down one of the best blues guitarists in the world."
Fletcher's interpretation of Sonny Boy Williamson's "Fattening Frogs for Snakes," is a stand-out track, as is his stripped down cover of Juke Boy Bonner's "Life Gave Me a Dirty Deal." Fletcher's joins with John Smith's resonator guitar and Charlie Musselwhite's harmonica on the latter track taking us back to the days of front porch blues on sweltering Texas afternoons.
'My Blues Pathway' is an album about celebrating the music that got me excited about playing blues from the beginning of my career and the musicians that inspired me. My path led me straight back to the blues. With new experiences and wisdom. I tried to think of how I felt the first time I went to a blues festival at 12 years old seeing Albert Collins… or a little later seeing guys like Chris Cain and Denny Freeman in clubs as a young man. This music that motivated me and gave me great inspiration to play blues music. The music closest to my heart. I owe everything to the blues. I traveled the world because of it. This album is a celebration of it. My personal pathway has led me back to my own interpretation of blues music. Kirk Fletcher
The years Fletcher spent playing with The Fabulous Thunderbirds, Junior Watson, Charlie Musselwhite, Joe Bonamassa, Doyle Bramhall, Sr., and others have decidedly left a mark on an already talented guitarist. It's said the better the ones you play with, the better you become. My Blues Pathway proves that, at least in Fletcher's case. This one shouldn't just be nominated for "Best Contemporary Blues Album of the Year," but should walk off with it.
*Feature image credit: Rick Gould