Brazilian guitar powerhouse Artur Menezes takes the blues rock world by storm with his newest release, Fading Away, produced by Josh Smith, featuring Joe Bonamassa.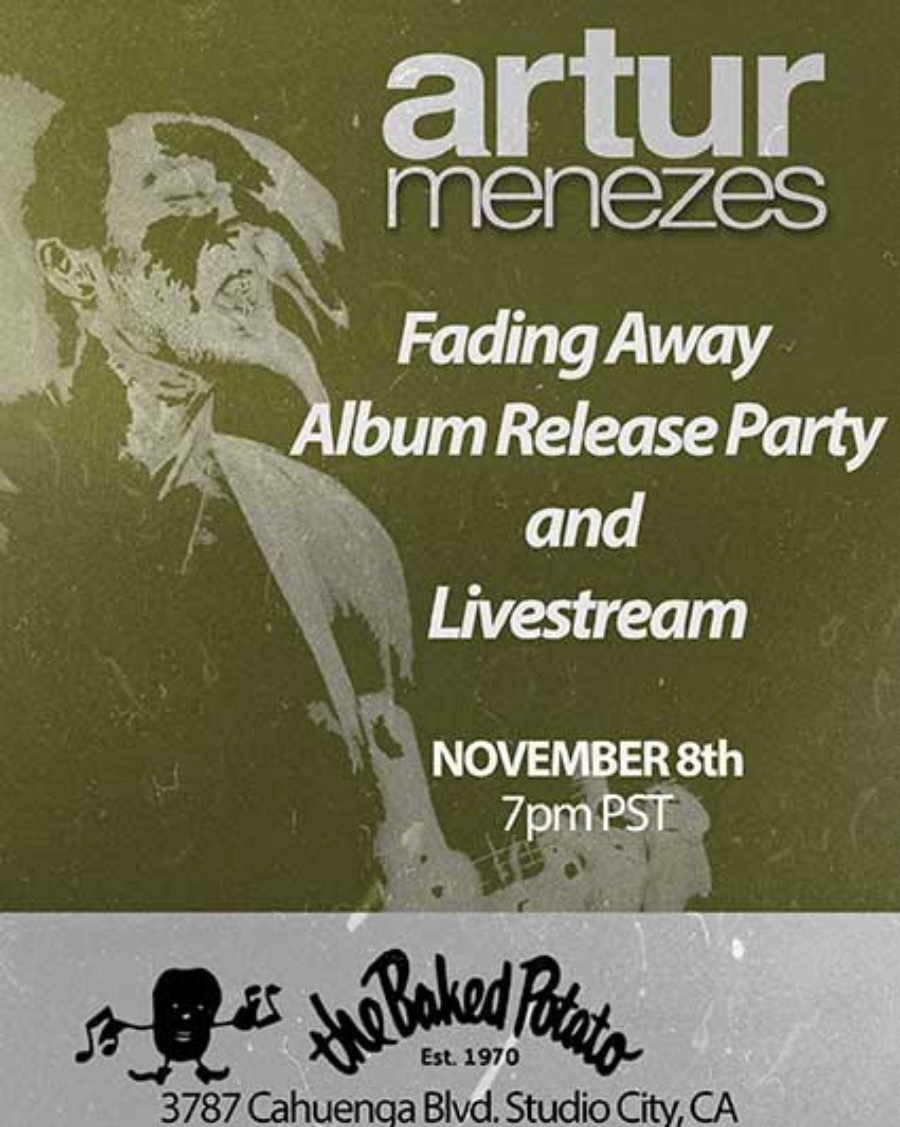 On Sunday, November 8th, Menezes will be holding a release party for Fading Away at The Baked Potato Jazz Club in Studio City, California. There is limited patio seating at the Baked Potato, but the show will also be livestreamed across the globe beginning at 7 PM (PST).
Menezes headlined numerous festivals and toured across South America, Mexico and the UK before moving to Los Angeles in 2016. He won the Gibson/Albert King Award for Best Guitarist at the Blues Foundation's 2018 International Blues Challenge in Memphis, where he also took third place in the overall competition. In 2019 he was the Grand Prize Winner in a contest promoted by Ernie Ball, winning the opportunity to perform at Eric Clapton's Crossroads Guitar Festival.
The release party for Fading Away promises to be a "don't miss" event. Livestream info and ticket packages are available HERE.