Singer/songwriter Delbert McClinton is 78, going on 17. "All you gotta do is wake up in the morning and open your eyes and look around. Everything is inspiring if you let it be, and put aside the bullshit and work it. I wake up in the morning and I go out and just say hi to all the plants on the deck. You know?"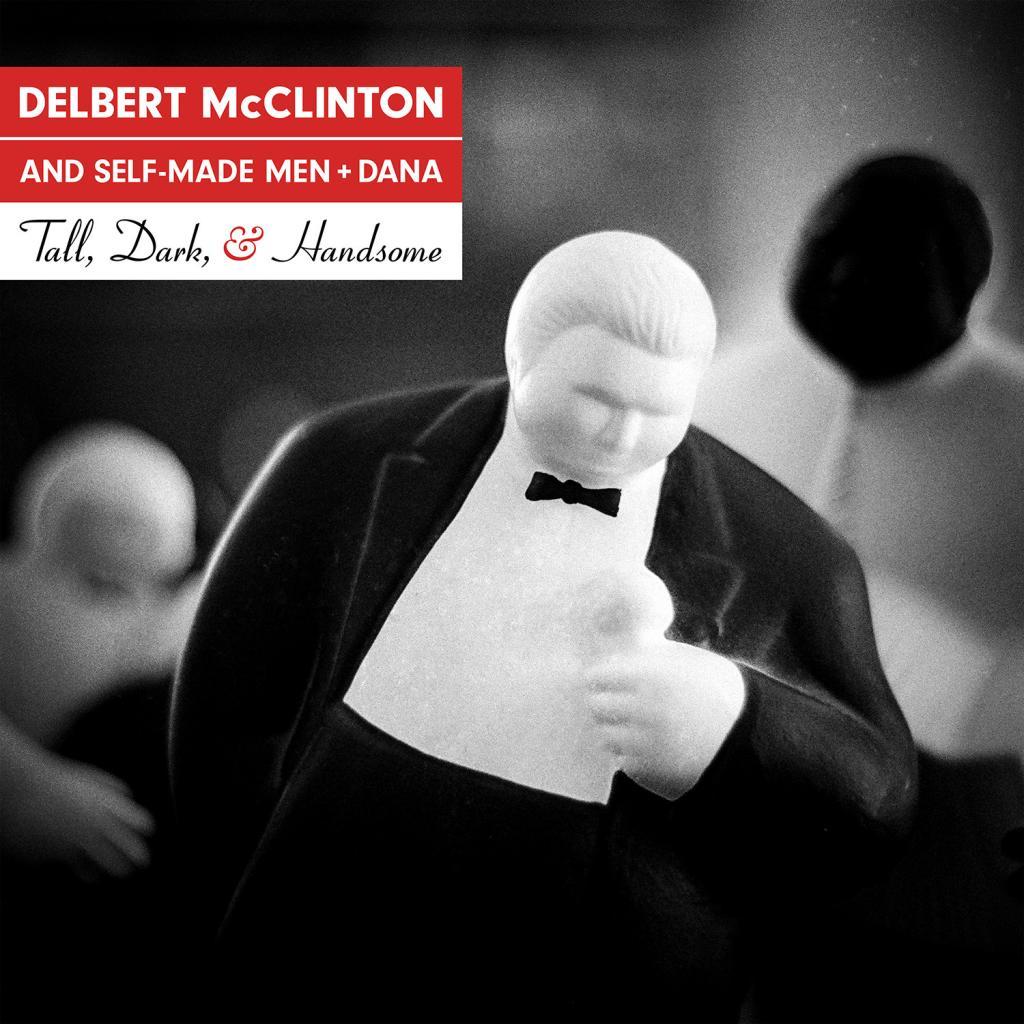 He releases his 20th solo album in 62 years in the business, Tall, Dark, & Handsome, on July 26th.  He's on a tour that has him headlining The King Biscuit Blues Festival on Friday, October 11th, and he's already co-written five songs for his next CD.
The new album's first single "If I Hock My Guitar" was included in Rolling Stone's list of Best Country and Americana Songs To Hear Now, and its third single "Gone to Mexico," earned a premiere on Bluegrass Situation. Delbert jumps genres like a kangaroo.
A combination of Huck Finn and Damon Runyan, he's a perennial free spirit. "I was born in Texas, (but) I don't own the place. And if I stayed in Texas, I wouldn't be anywhere near as far as I am and I'm still he dumbest kid on the block."
Delbert has a voice as distinctive as Willie Nelson, Johnny Cash, or Ray Charles and is as eclectic as all of them put together. It's avuncular but with a hot pepper edge that sells a lyric like a traveling salesman on his first call of the day. He's fiercely independent, never subjugating his style to a trend or a genre. Equally accepted by blues, R&B, and classic country fans. He bristles at being tied to Texas. He's universal.
"(My life story) sounds like it was hell, you know? Really hard to do, but I don't have anything to compare it with, so for me that's just the way it's been. But the other side of that is I've always believed in myself, and I've always believed in the music that I make, and it (feeds me). You know, if nobody else likes it at all, and I get it where I like it, that's all that really matters."
Asked if Tall, Dark and Handsome is his signature album, he says they all are. "Uh, well, you know, just like doing this for all this time, I still have the need to write and perform songs, and the band I've been working with for the last six years or so is the best I've ever worked with and the most creative.  Me and three of the guys out that band have written all of those songs in the last couple of years, and I've just got back from Mexico four days ago, and we wrote five fantastic songs – I bet some of the best I've ever done. We're half way through another great record."
Delbert's conversation is as entertaining as his music. He lives in his songs and his songs live in him. I get the impression that he's never let the business of music interfere with that music. He has a muse he can use, no matter what the business throws at him, and it's thrown him some damaging left hooks, but he always bounces back.
I said to him that when I think of all the labels he's been on and what they're known for, he's always himself. He wasn't southern rock with Capricorn, and he wasn't outlaw country with ABC for instance. "Uh-huh," he replies. "I don't know what. I'm so busy in this with my whole life. I didn't even know who the Allman Brothers were until Duane died."
I asked him how he did he get through the down period when he had labels where he was hitting on eight cylinders, and all of a sudden the label was gone, like Capricorn and Curb.
"Who are ya gonna go talk to about that? You know? You just gotta suck it up and go on, man. I think the bottom-line success of any kind whether you succeed and nobody knows it or not, is passion is what drives it all."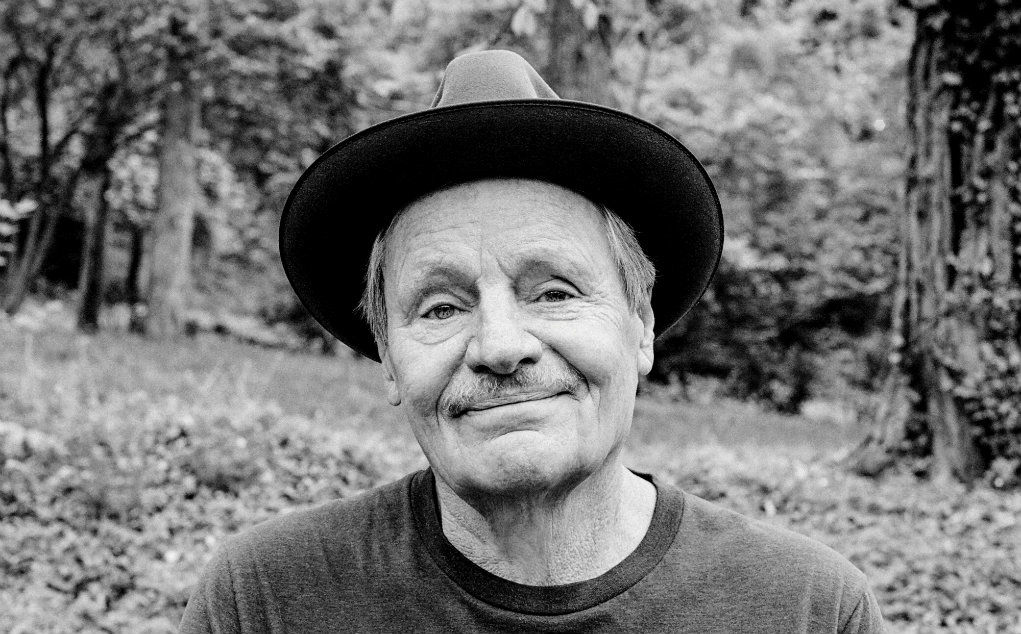 Delbert smoked his first joint at 18 with Sonny Boy Williamson in the men's room of a beer joint just over the city limits of Fort Worth, Texas.
"Jack Clancy who owned the place had a deal with the police, and he had a sign in front of the club, and the word was if the jackass was kicking, everything was fine. If the jackass wasn't kicking, there was gonna be a raid. And we played out there with Sonny Boy. It was quite the education. He taught me an awful lot just being there. I was scared to death to ask him too much, but you know, it was a great time in my life."
Delbert's cover of Sonny Boy Williamson's "Wake Up Baby" made him the first white artist to have a record played on the local Fort Worth R&B station KNOK in 1960. It aired on "Blues at Sunrise" at 6 a.m. in the morning. "I was 21 years old, and I thought I'd made it. I was getting played on the radio. They played it on Blues at Sunrise. Anyway, it was what it is, and it's cool."
But 6 in the morning?
"I dunno. You take what you get and run with it."
One of Delbert's standout songs in live performance is "One More Bottle of Wine" from Victim of Life's Circumstances, a 1975 album on ABC Records who tried to bill him as a country outlaw. Emmylou Harris would later take the song to number one. In 2004, Delbert told me the back story of that song.
"Glen (Clark, later of Delbert & Glen) called from California. He'd been there about six months. He said, 'Man, you gotta come out here.'  So, Maggy (his girlfriend at the time) and I got in that Chrysler of hers. I didn't have a dime to speak of. I had a few bucks, but she had the money. So, we were gonna go out there and set the West Coast on fire. After a month and a half, I still hadn't gotten a job. I was rolling my own cigarettes, and she kind of got all she wanted of me. I was still very much in love with her, or so I thought.
"We were living in Venice. Back at that time Venice was very Bohemian down on the beach. It was where all the dope addicts and losers lived. You could live real cheap down there. We lived in a place that was dubbed methadrene manor because at any given time you could go up on the roof and find needles laying everywhere.
"We had four locks on the door, and whoever had lived there before us painted the walls, floor and ceiling black. So, Maggy, Glen and I were living there. It only had two rooms. For us to have any privacy we took the two doors off the closet, shoved our mattress up in there so a third of our mattress was up in this closet. Then, we draped sheets from the ceiling so we could go in some place and have a little bit of privacy.
"Anyway, she left and within minutes of her leaving, I wrote "Two More Bottles of Wine." The next day I got the job I was trying to get. So, that pretty much saved me there, but I walked around there heartbroken. Hell, I wrote a lot of songs behind her. I oughta send her checks. But, you know, that's where that kind of stuff comes from."
Today, Delbert is happily married, and he sings about relationships like a man whose done it all and long ago realized the futility of objectifying women. I said to him, "The thing that sets you apart in my head in your music is the fact you talk about relationships, but you talk about them as if the other person is a real person and not some idolized queen that you have the hots for."
He laughed. "Well, you know, reality is just about anything you can imagine these days that passes for reality, but it's all relative. I write about what I see, what happened to me, what I imagined and there are no end to stories and all songs are short stories."
Delbert has backed Bo Diddley and Howlin' Wolf. He taught John Lennon how to play harp. He helped to inspire The Blues Brothers. He's earned three Grammy Awards. His previous three albums have all reached # 1 or #2 on Billboard's Blues chart. He's performed everywhere from SNL to Austin City Limits (both multiple times), and his songs have been covered by Buddy Guy, Bonnie Raitt, Garth Brooks, Vince Gill, Waylon Jennings, and Wynonna Judd, and today he's facing the reality of a music business that's changed enormously in his lifetime.
"Yeah, so, I've got the (royalty) sheets from BMI somewhere for four cents, $11, $2, you know. Unfortunately, you can't trust or believe in anybody. You can try and look at it and realize what it is, and what the best way is to do it. I don't believe in anybody, and I don't trust anybody.That sounds pretty cynical, but I've been around a while."
Bottom line? Delbert McClinton has always made great music. And he still does. "I believe every album I make is the best one fortunately because I love them all, I love them all. They don't get out there unless I love them, and I'm getting better at this. I don't give a shit how good the band is, if my part isn't the way I want it to be, it's no good. You know? You hear a lot of these guitar masturbators, they start singing, and, oh, my God, they're so bad. I don't know. This is my first time around. What do I know?"