Singer-songwriter and pianist Brendan James has collaborated/toured with the likes of John Mayer, John Legend, Cat Stevens, Carly Simon, Keb Mo, and Andy Grammar, and his songs have been placed in over 15 major television shows and films worldwide.
James is fresh off the October 20th release of Leap Taken, an album written almost entirely while he was visiting different countries. The latest full length record follows 2015's The Howl EP and 2013's Playing Favorites LP, and is his first after selling his home in Charleston, SC and taking his wife and preschool-aged children around the world. The adventure brought them closer together and inspired an album's worth of songs.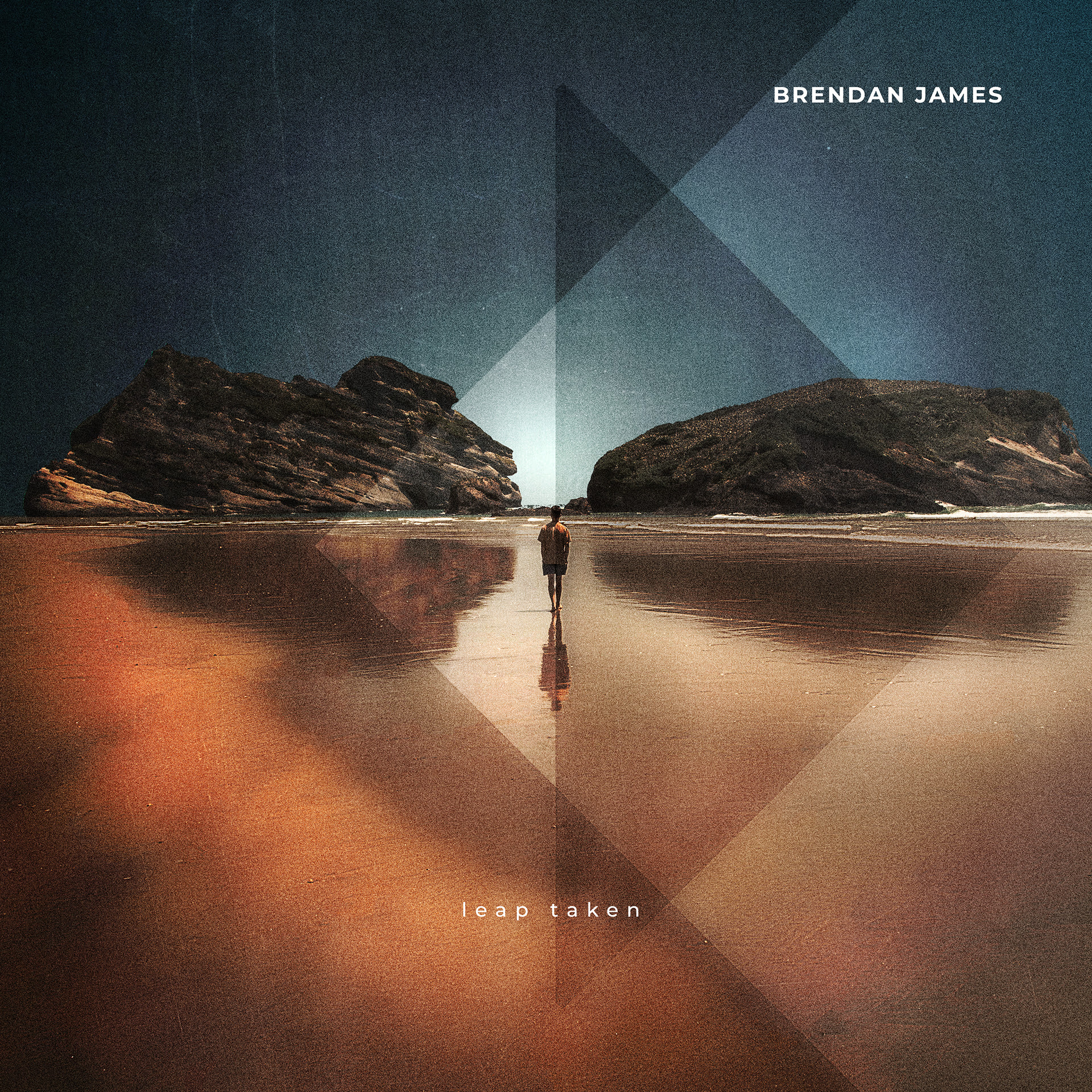 "It's fun to retrace these steps, especially now when we can't travel. It had a cool start," he meditates. James and his wife found themselves drifting through the doldrums of the American dream, where burning both ends of the candle can leave one in the dark.
"We were in the grind, two cars, and a house that might have been a little too much money for us. Just doing that thing we thought we were supposed to do. We looked at each other one night and said, 'What are we doing? We said we wanted to travel the world someday and here we are in suburbia.' Something didn't feel natural. Just keeping up with the Joneses. And that's not me. That's not what my music is about.
"One night we just said, let's sell this stupid house and save some of the money from the sale and spend the other part of the money from the sale on a trip around the world. And when we get back, we'll buy a smaller house."
So, they did. They took their one- and 4-year-old to ten different countries in six months.
If the sideroads of suburbia were littered with chain restaurants and box stores, the streets of England, France, Italy, Croatia, Spain, Iceland, Rwanda, Thailand, and New Zealand were paved with health and happiness. They lost themselves to the local culture, and the most rewarding part of the trip was going to bed and waking up as a family every day.
When asked about the highlights of his trip, he remembers, "So many. For the nature element, the awe and beauty: Iceland. I'm an amateur photographer, so the only way I can sum it up is — we spent 24 days in Iceland and I wanted to take a thousand pictures a day. I kept wanting to stop our RV that we rented and jump out and take pictures every five minutes. It was that beautiful.
"If you ask my kids, who are so young — my daughter says Rwanda. It's just so interesting to me. Because we loved Rwanda, but we couldn't adventure much with a one- and four-year-old in Rwanda, as you could imagine. Luckily all the photos do help spur those memories."
I ask what advice he might give to parents right now regarding the delicate balance of working and parenting during a pandemic. I realize we are actually asking each other that same question, and answering one another. "I'm going to speak right to myself. I'm working on it. Honestly, you will never regret taking time away from your work as much as possible and living in their world of imagination. I actually did that today, because I just watched the Mr. Rogers movie that I finally got time to watch. You see Fred Rogers, the real one at the end of the movie and you're like, I'm so grateful for you for what you probably did to me subconsciously."
"Alone Together" and "Day By Day" are the only tracks written during quarantine, after the trip. Both songs tackle the new abnormal of living through a global pandemic while society around you struggles in kaleidoscopic ways. His vocals on "Day By Day" have all the warmth and timbre of Jackson Browne's on the verses, as they billow into a mighty chorus — part of a larger beauty that suffuses the whole song. And on "White Whale," I can even hear a tinge of Elton John.
"In a way, I like that you're listening to this latest album and not saying 'From listening to all your work…' It's cool to picture someone just hearing me on this album and hearing Elton and Jackson. Because those are my guys. I didn't even think of them with this album.
"When I was younger, I loved Elton and I loved Jackson. And I loved Bob Dylan, particularly, but I was sort of determined not to sound like them even though my voice did. I try as best I can to be me, but when the chorus hits in 'Day By Day,' it was intentional to go more pop," he says.
"It was Dylan and John Lennon," but he also attributes his vocal range and style to women such as Carly Simon, Eva Cassidy, and Whitney Houston. "I would just study the vibrato and r&b riffs in 7th and 8th grade."
This globe-spanning chapter in his life took him out of his existing culture, climate, and comfort zone and in turn crystallized his approach to songwriting. "I have learned that I should do something epic before every album and just do something that changes my life, flips me on my head, takes me out of my writing studio, out of my norm," he reflects.
"Because now these songs are like a time capsule to me. Especially 'Through our Hands,' the first track is about Croatia, Rwanda, and Holland… To me this album, more than any other album I've done, is like a time capsule to me to remember the specific moments."
But these valuable lessons didn't just broaden his musical horizons. "What it did was it woke me back up, and it re-inspired me. I was in a pretty dry spell since my kids were born, because I was devoting so much time to them. I do think the biggest lesson this trip instilled in me was the importance of sitting still with your children. After just one month, my wife and I realized the importance of getting out of the grind. Even if we had gone to Wisconsin or Montana for a month and just sat there with our kids — it was epic to just finally stop working so much or touring so much or whatever it was. That was the biggest lesson."
Certain songs on Leap Taken are like before and after snapshots frozen in time, "Wake Up" being probably the darkest track on the album, but cardinally the impetus to the trip. "It's how I was feeling before the trip which was pretty numb and kind of dark. And you listen to 'Wake Up,' and you're like, whoa, that's what he sounded like before. And you listen to 'Through Our Hands,' and that's what he sounded like when he got home."
James expresses that the recording process was new and fun to him. Leap Taken was the first album he decided to co-produce in his town with good friend and drummer Craig Meyer. Jonas Jalhay (Jason Mraz, Meghan Trainor, Amine, Post Malone, Big Sean, DJ Khaled) mixed the album and provided additional post-production needs.
"To be honest, we were a little over our heads because he had never fully produced an album. And I've made many albums but always with sort of big name producers. Finally, we just wanted to do it ourselves and I think it probably took six months longer than it needed to because of that fact, but we were willing to keep working at it and get it perfect. And I'm really proud of how it came out."
Utilizing the technology of the day, while staying true to his personal piano-based songs, has resulted in his most refined work yet. James says it's the fun part of being an artist that has several albums, that it actually takes the pressure off when you're allowed to go with what your mood suggests you do. "For better or worse. I was going for refinement on this one. I was going for — I don't want to say pop, but I wasn't going for five guys in a room — let's rehearse this 31 times in a row and hit record and do it to tape. I was going for, no, let's record this in the box. Let's use some synthetic instruments, let's use some real instruments and use the equipment of the day and make it competitive."
When Craig Meyer took the project on, he chuckled but in the same breath told him, "I want your vocal to sound clearer and better than it does on any other recording. I want to work on getting your voice just super 2020 technology clear."
James adds, "And I think he nailed that, and I think there's some other clarity on the album. That's how it stands out to me."
Following a successful North American tour in 2019, James originally planned to release his new material in March 2020. But as the world adjusted to coronavirus, he re-evaluated that plan. "I was supposed to be on tour with it right now. I had the most successful tour yet last fall before this album was out. We were just going to ride those coattails, release this album, and go back to all those same markets, and sell out more of the venues. But we're just going to be on hold and probably transition into our more private show crowd, which I'm really grateful to have. Do that for a while and when I can go public again I will."
James took to the livestream platform a bit reluctantly, but believes they can really help. "I think I've done four official livestreams in seven months time. If you can pivot and learn to use it to your benefit, I could see next year doing another five to seven of those throughout the year."