Award-winning bluesman Steve Strongman has joined forces with Canada's Linus Entertainment in a multi-faceted deal that sees the Hamilton-based company globally representing his music publishing catalog and the distribution of his sound recording catalog, as well as future recordings and songwriting.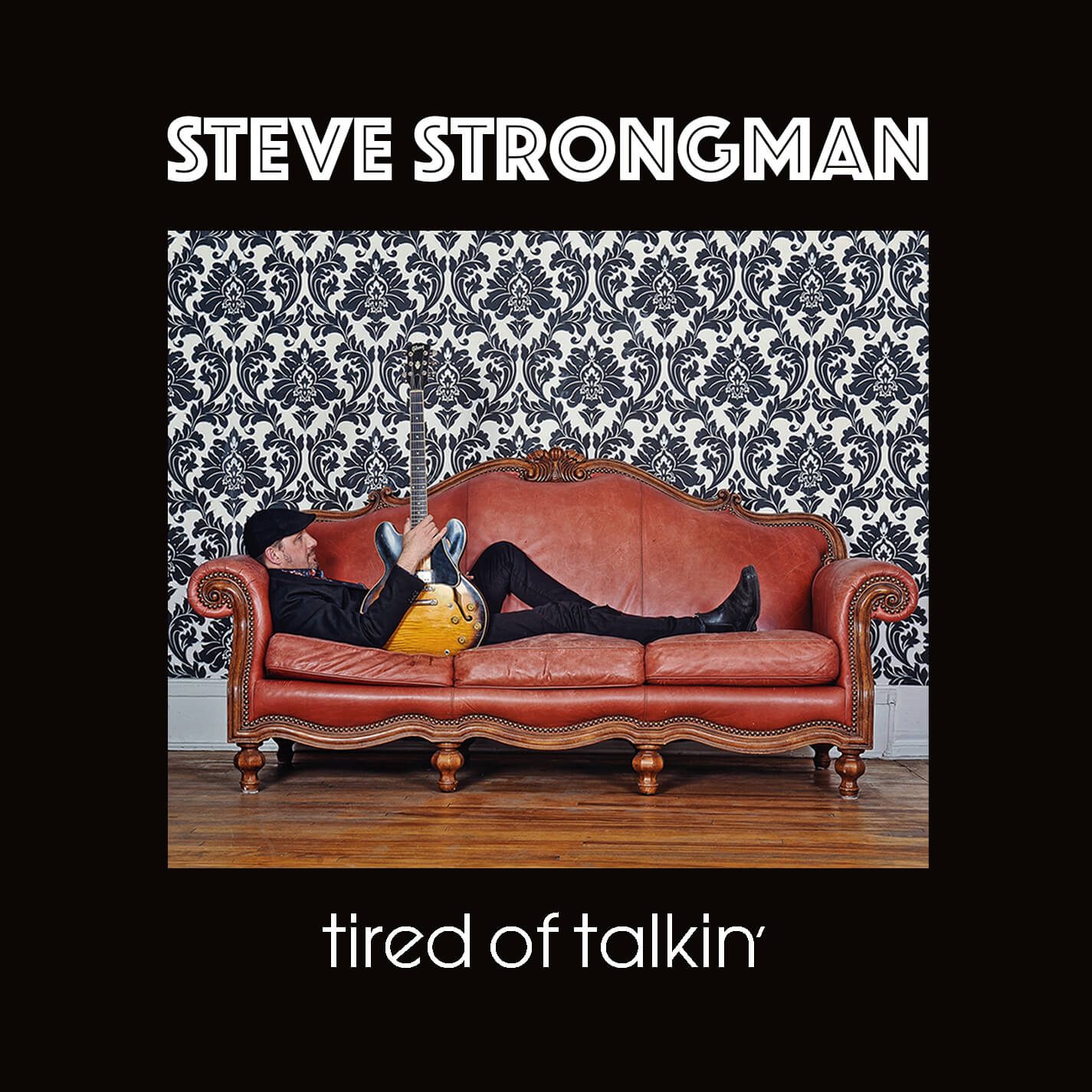 This deal includes being signed to Stony Plain Records, and Steve Strongman's 2019 release, Tired of Talkin,' is now benefiting from a global reissue with the promotional attention this album deserves. As an established Canadian artist building awareness across the US, Strongman has been earning rave reviews as an emerging talent on the scene. Beyond Strongman's skills as a songwriter, guitarist and front man is his ability to engage his audience and deliver an outstanding performance at every live show.
Recorded in Hamilton, Ontario, and Nashville, Tired of Talkin' is Strongman's 7th studio recording, and is destined to further establish the guitar slinger's reputation as one of the most exciting artists on the International Blues scene. Strongman's impressive resume includes stints opening for guitar legends B.B. King, Buddy Guy, and Johnny Winter. The performer's breakthrough 2012 release, A Natural Fact, was hailed as a standout, earning Maple Blues Awards for Recording, Songwriter, and Guitarist of the Year as well as a 2013 Juno Award (Canada's Grammy) for Blues Recording of the Year.
Tired of Talkin', available on both CD and vinyl formats, is chock-full of maximum blues, headlined by Strongman's massive vocals and muscular guitar licks (he also plays acoustic guitar, dobro and harmonica), and backed by a sympathetic band that includes Dave King – drums, backing vocals; Colin Lapsley – bass, backing vocals (Hamilton sessions); Jesse O'Brien – piano; Pat Sansone – keyboards, piano, acoustic guitar tracks (Nashville sessions); Audley Freed – electric guitar (Nashville sessions); James Haggerty – bass (Nashville sessions); with additional background vocals by Ella and Scarlett Strongman.
The title track opens the album in killer form, with a blistering attack that rocks the blues right out of the speakers. Tired of Talkin' showcases 11 original songs that highlight Strongman's compositional skills, as well as a beautifully-soulful version of the Al Green classic, "Let's Stay Together," that closes the album in grand fashion.
Steve Strongman has been delighting audiences around the world with his take on the blues for decades, liberally applying swampy swagger and sweetness to shuffles, ballads, and four-on-the-floor chuggers alike. Now seven albums deep, Strongman is already well-known as a solo artist within the blues community.
A new album from Strongman is in the works and will be released alongside his back catalog on the Linus affiliated roots and blues label, Stony Plain Records.
*Feature image photo credit Brent Perniac