Scorching blues rock prodigy Clay Melton is set to release his powerful new EP, Back to Blue on July 23. Back to Blue is a stunning collection of heavy rockin', guitar driven blues, with one notable difference: the title track.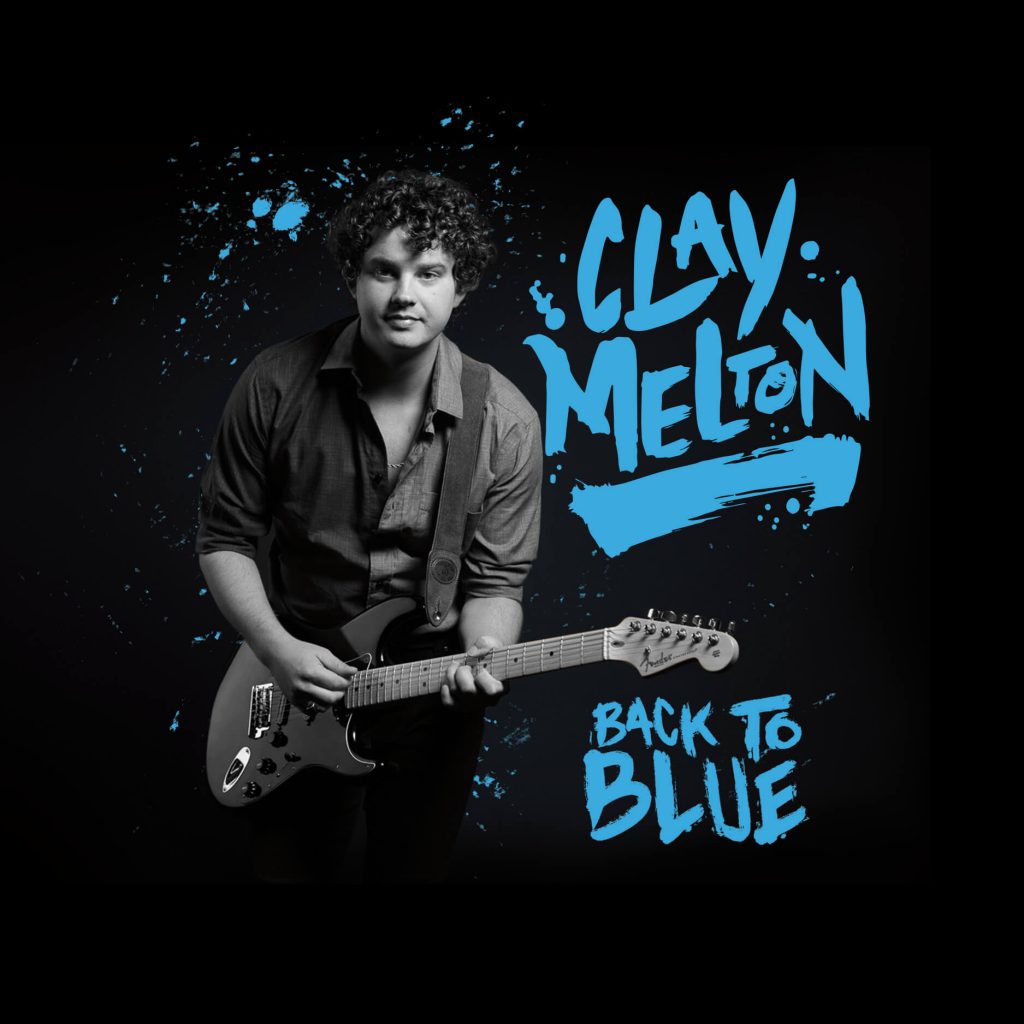 The song is a modern blues ballad dashed with a bit of R&B seasoning. It is also Melton's emotional manifesto, written during a worldwide pandemic that further validated the potent pull of creating music.
"Back to Blue" is about when life has you down and out or feeling lost, maybe forcing us to navigate and survive a worldwide pandemic and quarantine.. or maybe just handing out a classic heartbreak. The title track and central theme of this EP is learning and knowing when to turn inside and rely on the passions that fuel you.

More specifically "back to blue" is about grabbing some cheap red wine, putting on some good slow blues and staying with your feelings to get back to being you. For me music has always been the answer, especially at times when I didn't even know the right questions to be asking myself. Through adolescent frustrations, love's ups and downs and more recently through this pandemic, my love for music and the massive impact and comfort it can bring really anchored the intention of this record.
This track was recorded with producer Danny Jones at Across the Road Studio in Katy, Texas.
Get ready to hear more from Clay Melton as he takes the stage in a series of upcoming concerts to promote Back to Blue. Details on those shows are forthcoming. No doubt those performances will be red hot, as Melton sharpened every guitar lick and lived every lyric on the road as a headliner and opening act for such superstars as blues guitar legend Robert Cray and multi-million-selling modern rocker Chris Daughtry.