The Johnsonaires debuted in 2000 and have been singing in their hometown of Greenville, N.C., and on the road ever since. The group is made up of all brothers whose musical education came from their father, their uncle, and their dedicated church attendance. "We were constantly in church," says singer and group manager Tony Johnson. "We'd get tired, like, 'God, it's another church service again.' … But we'd see the singing. We'd see the choir. We'd see the groups. … They were planting a seed inside of us. … My father and my uncle planted that seed and they watered it." 
Johnson remembers one life-changing Christmas morning when his father surprised the brothers with real instruments — guitar, drums, microphones. When their uncle's group disbanded, the Johnson brothers created their own group to "carry on the mantle" and continue the family's musical legacy. With deep roots and mentorship from North Carolina gospel legends like Luther Barnes, the Johnsonaires have grown into one of the region's thriving musical institutions.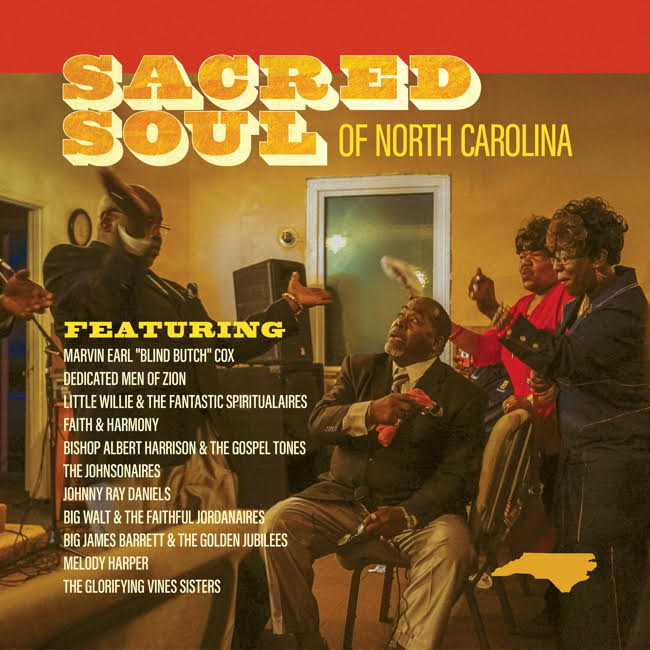 The Sacred Soul of North Carolina album, a compilation with accompanying documentary film made in a makeshift studio in eastern North Carolina right before the pandemic by Bruce Watson (also of Fat Possum) and Tim Duffy (of Music Maker Relief Foundation). In that area, where many families date back to slavery days, the sacred soul quartet tradition that has died out elsewhere is still strong, as folklorist Will Boone recounts in the liner notes. What Watson and Duffy found was an incredible trove of talent, passion, and the building blocks of soul and funk and really, all of modern music. The culture and faith are completely vibrant, especially remarkable in that so little music from this rural region has been recorded previously. 
From Sacred Soul Of North Carolina, American Blues Scene is proud to premiere The Johnsonaires' "Trying To Make It," a hearty and heavenly gospel track weighing in at six minutes and twenty-seven seconds.
To watch the full documentary feature, head here. 
You can order the Sacred Soul Of North Carolina album (out 10/15) here.
Music Maker Relief Foundation Facebook