As part of Music Maker Foundation's Listener's Circle series, the late barrelhouse pianist Albert Smith's debut album will see the light of day on February 1st. 
Born in 1912 in Rembert, South Carolina, Albert began playing piano when he was 15 years old on an instrument his parents bought him from the Sears, Roebuck & Co. catalog. For his entire life, he lived on his family's farm in Rembert. He made his living playing music In church and teaching piano lessons. 
Albert was offered shows all over the country, but he refused every one. "I'm not much for traveling," he said. "I like being around home."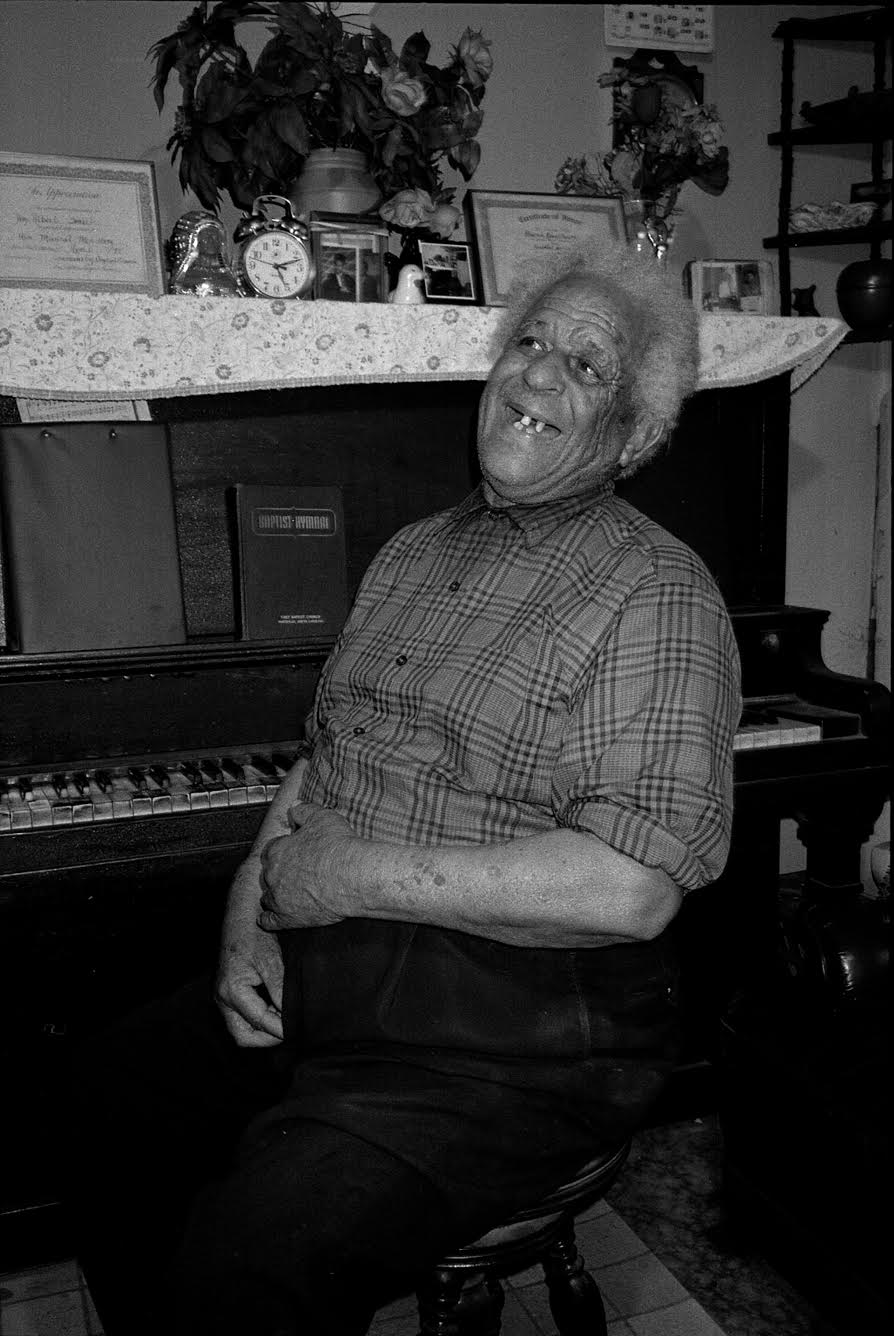 Rarely will you hear piano that stomps the boogie-woogie so hard or that sounds so ethereal. Stunningly deep tracks from a vast landscape of timeless musical styles. Here are 15th century nursery rhymes to Tin Pan Alley to 1930s blues and 1940s jumps to otherworldly spirituals, all delivered with bare-naked honesty.
In these recordings you hear a glimpse of a forgotten America, Albert's take on barrelhouse piano applied to blues and spirituals. Music Maker founder Tim Duffy recorded the music in the 1990s when he made a few trips to visit him. "I even bought him a new piano when he asked for one, though I treasure these recordings with his old out-of-tune upright."

Premiering today is Albert Smith's "Down in Burningham." The minimal lyrics to the song are especially mystifying, and his vocals redolent with expressive feeling. Duffy tells ABS:
"Down in Burningham, Where the Deacons come on down to see that Jumping Man." These are the only lyrics to this song; Albert sings them through twice, just a mystery. Is he singing about the Birmingham church bombing? Who is the Jumping Man? All delivered with infectious joy. What is going on? I have no idea, that is why I listen to this track over and over and am still left with wonder.

When you talked with Albert Smith, you'd find him a gentle, soft-spoken man. But when he sat down at the piano and began to play and sing, he transformed. He played in a rollicking, barrelhouse style. When he sang the gospel or blues, it brought out of him shouts that sounded as if they came straight from the bottom of his soul.