It's January in Chicago. It's dreary. It's dark. It's freezing. So yeah, you're damn right I got the blues. And I love it because the January blues in Chicago means that The Tedeschi Trucks Band have returned for their annual residency at the Chicago Theatre. Nothing quite melts the winter doldrums like a searing two-set performance from one of the best live acts on tour today. This year was no different. Well, maybe a little different.
To the surprise of the roughly 3,600 fans in attendance, Susan Tedeschi took the stage on crutches having recently injured her knee. Although forced to sit throughout the evening, Susan's performance stood tall, delivering impassioned blues and gospel-inspired vocals that she seemingly ripped from the depths of her soul before releasing them to wash over the entire audience. To say her delivery is moving is an understatement.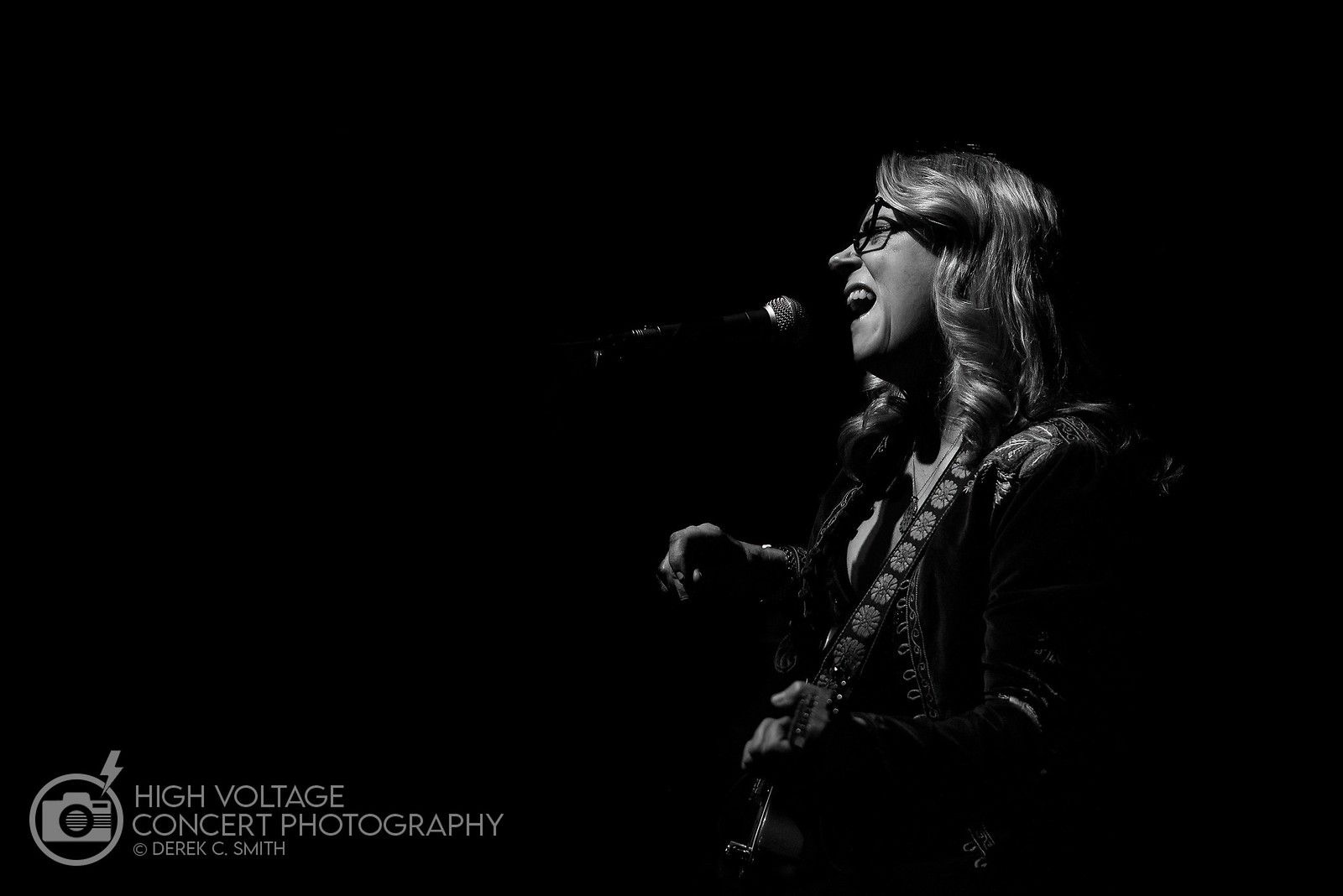 Lest we forget, Susan is also an excellent guitarist in her own right. She plays with a fiery and soulful style that perfectly complements her singing, highlighting and intensifying the emotion in her vocals. It is a style that fits well with Chicago, the home of the electric blues.  
The "other" guitarist in the band needs no introduction to fans steeped in the blues, rock or the guitar. Derek Trucks is inarguably one of the greatest guitarists of all time, and rightfully recognized as such by his peers.  He is truly a master.  It is to see him perform live, however, where his mastery becomes undeniable.  He plays with a level of speed, agility and dexterity that is otherworldly, yet never overstated.  There are no theatrics, aping or rock star poses from Derek.  He lets the guitar speak for itself – and no one does it better.
Like any Guitar God, Derek's playing will have you shaking your head. Yet, it will not be up and down in the classic rock sense; it will be from side to side in utter disbelief. I've seen it firsthand numerous times and I still cannot comprehend it.  But no matter, because whichever way my head is shaking, my smile is big, my feet are tapping and my spirit is moving. That's the power of Derek's playing.
The Tedeschi Trucks Band, however, is more than Derek and Susan. They have put together a tight-knit band comprised of one of my favorite blues-rock vocalists, Mike Mattison, as well as Gabe Dixon (keyboards, vocals), Brandon Boone (bass), Tyler "Falcon" Greenwell (drums), Isaac Eady (drums), Mark Rivers (harmony vocals), Alecia Chakour (harmony vocals), Kebbi Williams (saxophone), Ephraim Owens (trumpet) and Elizabeth Lea (trombone).  
The band feels familial in their construct — a singular family who not only love each other, but love playing music together. Of course, this family then welcomes thousands of fans into their home for the evening before tearing the roof down. And that roof came down at the Chicago Theatre on the first night of their residency where they opened with a cover of the Beatles' "I've Got a Feeling," followed by a mix of some of their biggest hits ("Part of Me," "Anyhow," "Idle Wind" and "Bound for Glory"), songs from 2021 release Layla Revisited (Live at LOCKN') featuring Trey Anastasio ("Bell Bottom Blues" and "Why Does Love Got to Be So Sad?"), and Mike's scorching cover of the Bessie Smith song "Gin House Blues," to name a few.  
The band will remain on the road through March, before launching their annual Wheels of Soul Summer Tour in June.  This year's tour includes special guests Los Lobos and Gabe Dixon. For a full list of shows, check out the Tedeschi Trucks Band site. 
*All images: © Derek Smith / High Voltage Concert Photography