Debra Devi's neo-soul rendition of "Please Mr. Postman" is a light-hearted follow-up to her intense 2020 blues/rock EP, A Zillion Stars Overhead, with Gov't Mule bassist Jorgen Carlsson.
"After the nightmare we've all been through, I felt like releasing a fun single with a playful vibe," Devi says.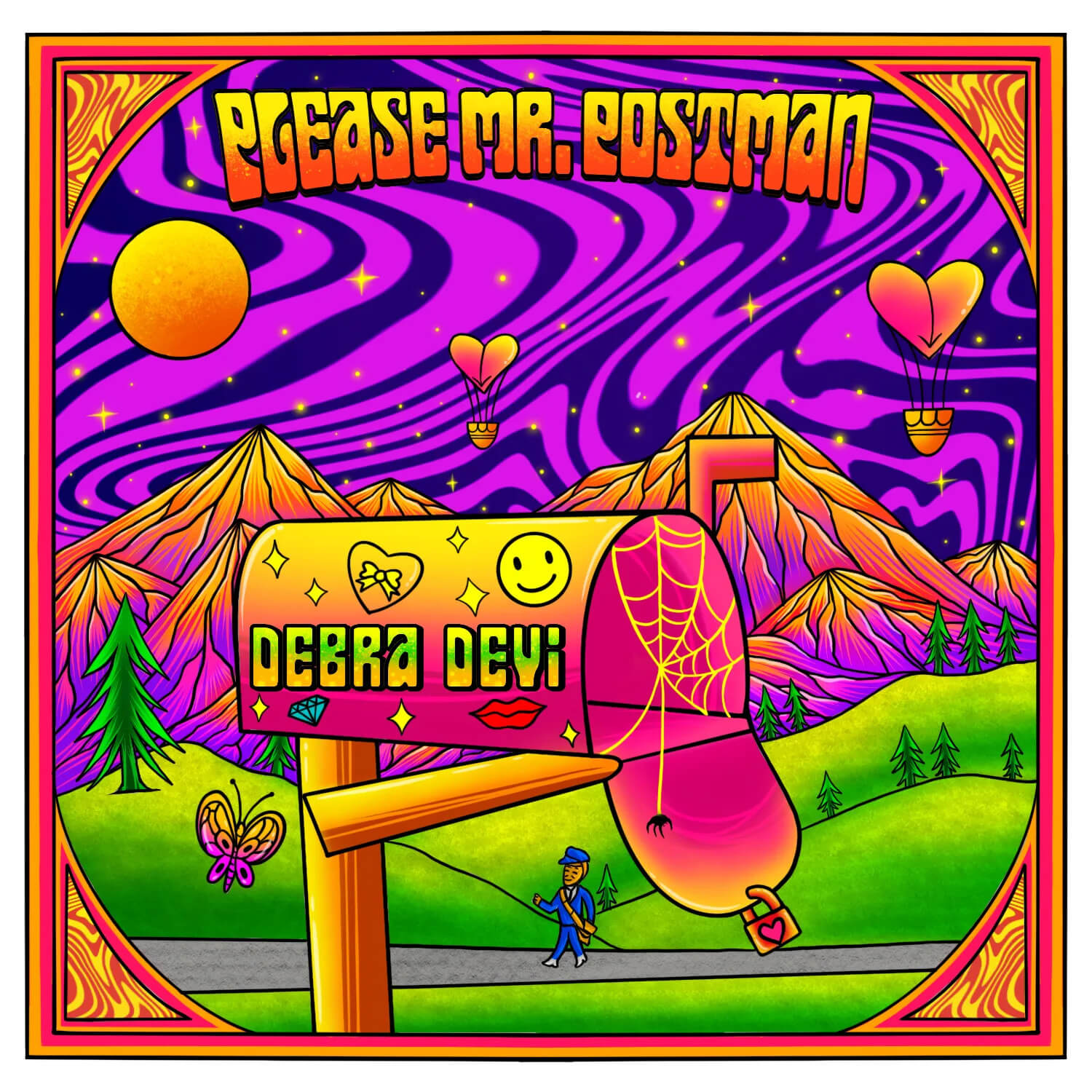 Devi's laid-back cover of this famous hit by The Marvelettes features smooth vocals, bluesy piano from Rob Clores (Jesse Malin, The Black Crowes), and funky drums by John "Serv-O" DeSalvo (16 Volt, Daniel Ash). James Jamerson-style bass by Kevin Jones keeps the song pumping, while Devi weaves slinky slide and lead guitar throughout, over rhythm guitar in an alternate tuning.
I was searching for a fresh way to interpret such a well-known song, so I tuned my Les Paul Jr. to DADGAD. That magic sound helped the entire arrangement fall into place!
Devi was also inspired by the story of a teenage Georgia Dobbins transforming William Garrett's unfinished blues song into the doo-wop tune The Marvelettes sang at their Berry Gordy audition. Dobbins died in 2020 at 78, "so it's a nice time to remember her brilliant work as a young songwriter," Devi notes. "Sadly," Devi adds, "Dobbins was forced out of The Marvelettes by her father before the group scored Motown's first number one with her song."
For the single's cover, Devi commissioned a "trippy take-off" by Artooni Illustration on the mailbox cover art for The Marvelettes 1961 single.
"Please Mr. Postman" is on Devi's True Nature Records, distributed by Digital Music Marketing (DMM). The single will be released on Valentine's Day, February 14th.
She'll be speaking and performing at We Got the Beat: Women in Music Summit at Bearsville Center in Woodstock NY March 25-27, hosted by author/music journalist Holly George-Warren and Bearsville owner Lizzie Vann, with Joan Osborne, Darlene Love, and more.
*Feature image photo credit: Guzman