The iconic Robin Trower will be releasing his new studio album, No More Worlds To Conquer, on April 29th via Provogue. Few would dispute that the title of Robin Trower's latest album is a fair summary of the thumbprint he has left on the musical universe. But as he reminds us, it should not be misinterpreted as his mission being accomplished. "I definitely feel like I'm still reaching," he considers, "with the guitar, and the songs, and everything else."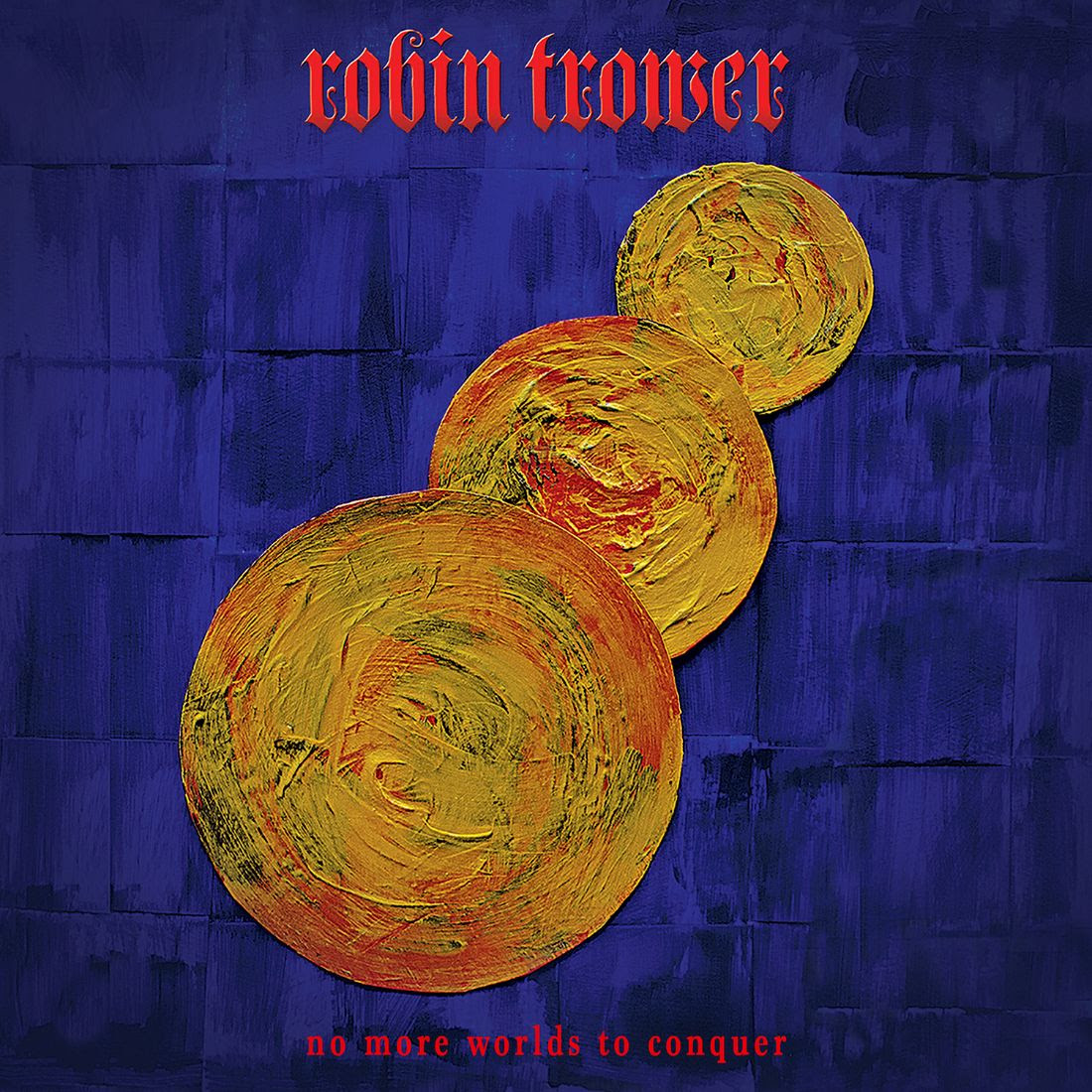 For more than six decades, Robin Trower's career has known no bounds. At the age of 76, the British guitarist can reflect on a journey in which he has planted flags across the musical sphere and played every role imaginable. He's been the driving force behind Sixties icons Procol Harum. The transatlantic solo star who filled US stadiums with 1974's Bridge Of Sighs. The collaborator and occasional supergroup member. The elder-statesman songwriter whose late period still crackles with invention.
Featuring vocals and bass from the late Jim Dewar – along with jaw-dropping guitar work from Trower that has influenced everyone from Steve Lukather to Opeth – the US-gold-selling Bridge Of Sighs is perhaps his flagship album. "With every album, it's the best I can do at that particular time. I think that's what it's about. I set myself goals and each song has to live up to them," he reflects.
 "What usually happens is that I'm playing the guitar for fun and an idea will suddenly appear," he continues. "Then you're looking for a lyric that grows out of the music and enhances the mood. it's lovely when you've gone right the way through from the beginning of the first little guitar idea that grows into a song and eventually you get a track down and finished – and it's something like how you heard it in your head."
Turning once again to his trusty toolkit of Fender Stratocaster and Marshall amp, Trower's guitar work is ageless, whether that's the tough chop of "Ball Of Fire," "Losing You and Cloud Across The Sun," or the slower-burn wah squalls of the title track and "Deadly Kiss." "Each track has to work as a sound," he says, "as well as music and everything else. I'm very particular over guitar tones. I drive people mad, but in the end, it's worth all the aggravation."
On "Waiting For The Rain To Fall," Trower's playing is crystalline as a dew drop, while the aching finale, "I Will Always Be Your Shelter," offers a solo whose masterful touch is compelling as anything in his catalogue. "That's a real high point for the playing," he nods. "And 'Waiting For The Rain To Fall,' I think is influenced by Tamla Motown. It's a bit left-of-centre for me to do a song like that. But I think it's potent stuff. I'm hoping this album will surprise people."
Once again, Trower also handles bass duties, but as a lifelong servant of the song over his own ego, he didn't hesitate to enlist other musicians. "Chris Taggart is on drums," he explains. "He's a wonderful drummer, and he's done the last three or four albums. And I started to realize, after I'd tried to sing these songs myself, that I wasn't vocally up to it. Richard Watts has done a great job on vocals. He's got a fantastic instrument – such a soulful singer – and he's willing to get it exactly how I'm hearing it in my head. The other great thing about having Richard is that there's quite a few songs on this album that I wouldn't be able to play and sing live at the same time."
Yet Trower also addresses the contemporary problems in front of him. "There's three or four songs there that cover what I'm thinking about. 'The Razor's Edge' and 'Cloud Across The Sun,' those are definitely about my dissatisfaction with the politicians of the day, pointing the finger at the ones that don't keep their promises. But then, with 'Deadly Kiss,' the lyric is someone talking to a friend who has become a junkie. There's broken-hearted songs. There's love songs. "
"It was difficult, but I'm glad I did it," he considers. "This album is an evolution. I'm hoping that's what is always happening with my music. There's a huge step between 'Bridge Of Sighs' and now. It's like anything. The more you work on it, in theory, the better you should be at it. And I definitely feel like this album is one of the best things I've ever done."