Jim McCarty, the last man standing in British Invasion band the Yardbirds, tells about the origin of "Dazed and Confused," Led Zeppelin's second most popular signature song after "Stairway to Heaven."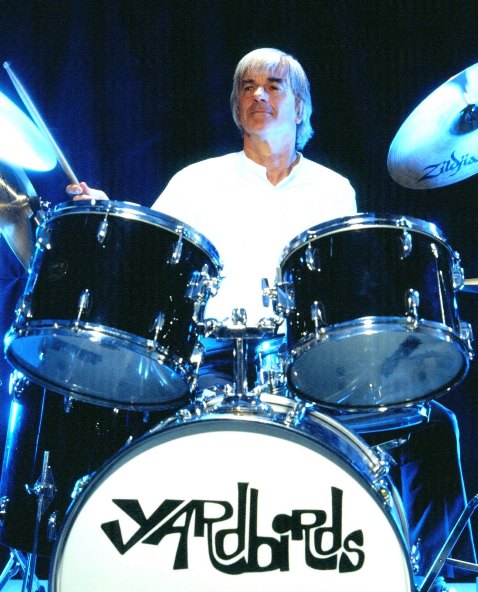 "The Yardbirds were pretty near the end, getting things towards when they broke up in 1967, and we played on a show with this folk singer, a guy named Jake Holmes. We played in New York. He was before us in the hall. Sometimes you're walking around and want to listen to the other band, and he was singing a folk type of repertoire.  
"All of a sudden, he goes into this quite eerie type of song with descending riffs which happens to be "Dazed and Confused," and I said, 'Oh, I like this song.' We were short of songs and looking for new material. We weren't writing songs like we used to like 'Shape of Things' and things liked that. We were looking for material.  
"So, the next day I went out, and bought his album in Greenwich Village. 'Dazed and Confused' was on the album, and we worked it up and did it on stage. When we broke up, Led Zeppelin went in to do it. It was a big part of their act. 
"They did their version which was maybe slightly different, but there were parts in the song that we had created together, but I don't see anything from that. It sold millions of dollars." 
The subject came up during my interview with McCarty about his new book She Walks in Beauty. This memoir is about making contact with his wife Elizabeth following her passing. The subtitle is "My quest for the bigger picture."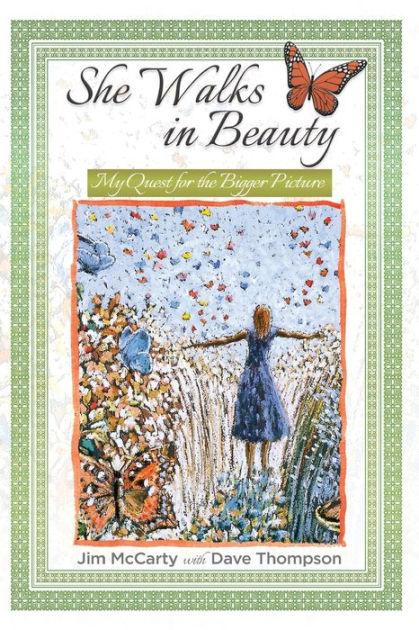 This is a subject I know something about being the father of David Wilcock, who is seen regularly on Ancient Aliens and has thousands of followers on his Divine Cosmos website. My wife and I also are friends with a woman who, shall we say, "sees" things in people.  
I'm intuitive in my interviews, but Carren gets messages about people by my just giving her their name. When I told her I was interviewing Jim McCarty, I didn't even mention any more to her than he was the last remaining member of The Yardbirds, a group she knew little about. She immediately started getting messages. One of them was simply "something about stolen music." When I told Jim that, he said, "Let me tell you the story about 'Dazed and Confused.' Do you know that story?" 
Below is more of my exchange with Jim.
ABS: 
Carren's mother told her before she died that she would get a sign with feathers after she passed telling her daughter she was ok, and she's had that happened many times. 
Jim:
Yes. 
She's not always right, but things come to her. All I did was give her your name and said you'd been in this rock group. I'm going to repeat back to you some of the things that just came to her. First of all, she wants you to know that when you pass, you will be with your wife. 
That's fine. That's lovely. Yeah. 
Then, she said there's something about stolen music in your life. 
Yes, there is. 
What? 
First of all, our music was stolen. Our original recordings were all originally signed to our old manager. I don't know how much you know about the history. You probably know a lot about the history, don't you? 
Not specifically about stolen music by your manager, no! 
Well, we did a deal where we wanted to change our manager, and we were guided by a lawyer who didn't really know what he was doing, and at that time, 1966, or 5 whenever it was, the record had just come out again. We had no idea the records would just keep on selling for another 50 years, and we signed documents that gave our rights to all our stuff that we'd recorded.

That included "For Your Love," "Heart Full of Soul," "Shapes of Things," "I'm A Man," and all the stuff up to about 1966. So, he had control over it, and we didn't receive any royalties. 
Oh, my God. 
And he gave the masters to Charlie Records, and the guy who owns Charlie is a crook, to say the least. So, we never ever – if we play "For Your Love," we don't get paid anything.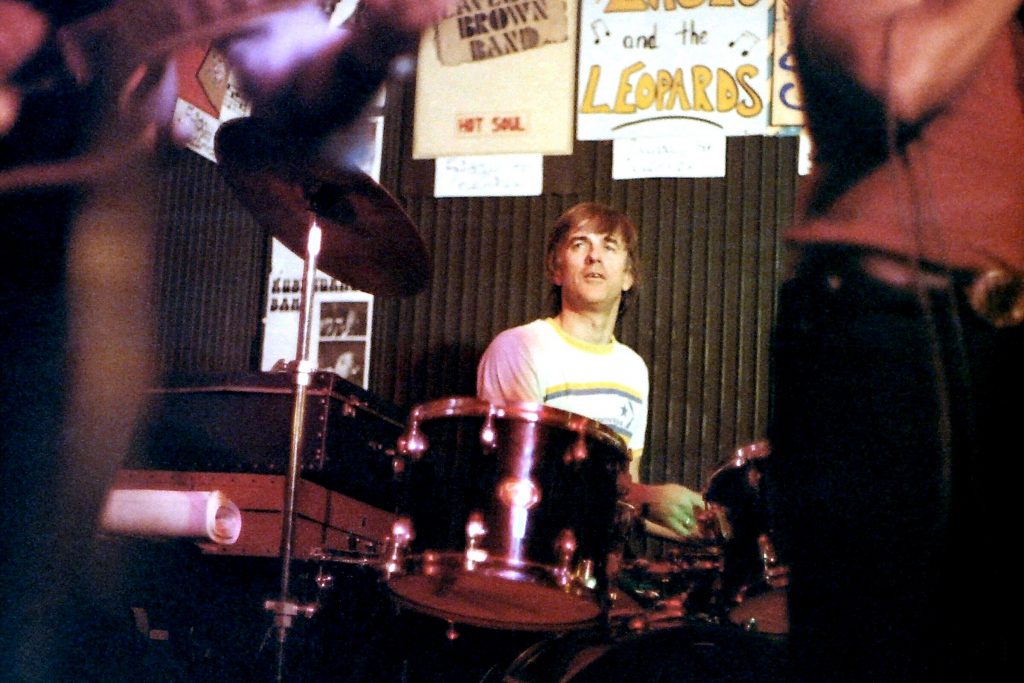 Wasn't there something about you had the same manager as the Animals? I know Eric Burdon said they had some problems with their music, too? 
Well, they had a guy, Mike Jeffries, quite mysteriously he apparently died in a plane crash. Ha, ha. But we don't know. There's a theory that maybe he didn't. He actually absconded with a lot of money. 
Wow. 
But your psychic has it completely right. Very good. 
The next thing that came to her was something about your wife's middle name. 
Right. 
Is there anything about her middle name? 
Oh, gosh. I'd have to think about that. I can't remember what her middle name was right now. 
She Walks in Beauty is a touching eulogy to McCarty's wife and goes into extensive detail on his journey into the paranormal. Disbelievers tend to shrug such messages from beyond the grave as foolish just like atheists deny the existence of God.
Most of the artists I encounter, however, are spiritual and apply the kind of openness of such communication to their writing. Such spirituality plays a major role in the exercise of their muse. 
Below is an exchange I had recently with Edgar Winter, who will release a 17-song homage to his late Brother Johnny (title of the record) in April. 
My 16th birthday was when Buddy Holly crashed, and I realized all my super heroes were not superhuman, and they were not going to live forever. We know that my wife's mother is with us when we see Monarch butterflies come around and dance with us. Have you had any spiritual experiences with Johnny like that? 
Yeah, I have. I felt he was there when I was doing "Drown in My Own Tears," and I broke down several times and cried.  But I was so touched when Johnny did that song originally. I think he did that song for me because there was much blues, I didn't have that much of a choice.  

"He knew how much I loved Ray Charles, and he said, 'Let's do "Drown in My Own Tears" and just do the piano and arrange the horns just like he didn't even put guitar on it, but I always felt he did that song for me.' I wanted to sing that song back to him in the same way he had done it for me so many years ago when he was so alive."