The second sailing of Joe Bonamassa's Keeping the Blues Alive at Sea: Mediterranean sailed out of Athens, Greece on August 23, 2022, and before the Norwegian Cruise Line ship Jade returned to the Greek capital five days later cruisers had a chance to see two full shows from Bonamassa as well as multiple performances from other stars like Keb' Mo', Walter Trout, Tommy Emmanuel, Samantha Fish, Marc Broussard and Ana Popović. The Jade called at Mykonos, Greece and Kuşadası, Turkey along the way and also made a "stop" at Nerdville.
Some 25 acts entertained fans throughout the cruise, with early morning acoustic shows, full concerts throughout the day and late night jam sessions. And while fans raved about shows from former Van Morrison side man James Hunter and the reggae-fied blues rock of Jackie Venson, there was never any doubt as to who fans adored the most. And there were plenty of chances to enjoy the work of Joe Bonamassa during the cruise, beginning with an evening concert on the Jade's pool deck on sail away day.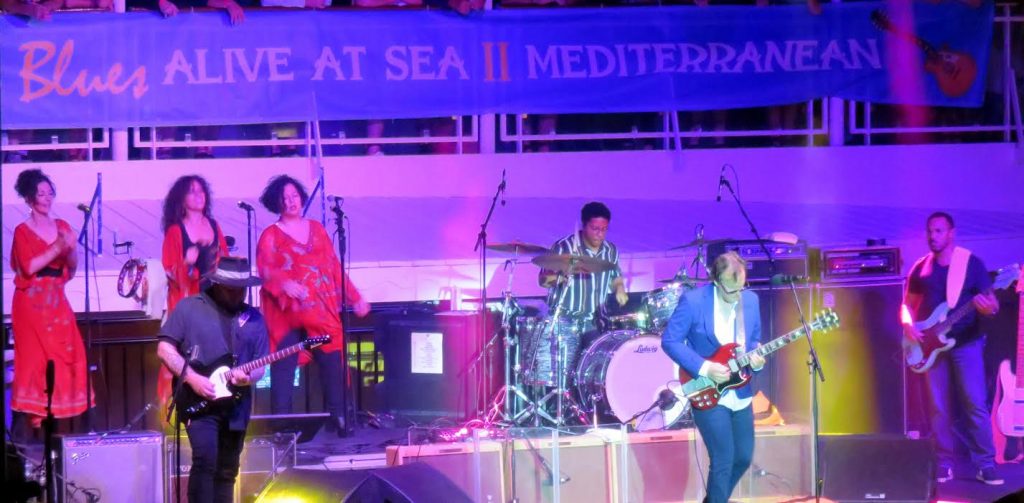 Bonamassa began his set with "Dust Bowl," a cut with eerie overtones, before moving into "Evil Mama," a '70s-inspired blues rocker with a funky beat. The song also featured the first of many guitar solos from Joe – a jaw-dropping display that Bonamassa made seem effortless. "I Didn't Think She Would Do It," "Notches," "Just 'Cos You Can Don't Mean You Should," "Curtain Call," and "The Heart That Never Waits" filled out the middle of the show as did a haunting cover of Gary Moore's "Midnight Blues;" Bonamassa has acknowledged the late Irish firebrand as an influence on his style. As he often does, Bonamassa wrapped up his set with "The Ballad of John Henry."
Joe's two concerts during the cruise were only part of how fans could immerse themselves in all-things Bonamassa, who appeared as a guest player at many of the other shows, including sitting in for a song with Jade MacRae, a longtime vocalist in his band. The ship's television system featured a Joe Bonamassa channel that aired mostly live material 24/7 (another channel featured all the other acts) and for those who wanted Joe to, uh, keep them warm at night, blankets featuring Joe's likeness could be purchased in the merch area. Perhaps the most unique available experience was the chance for fans to witness a taping of Joe's podcast Live from Nerdville.
For the episode of Live from Nerdville that was taped in the Jade's Stardust Theater, Joe interviewed Tommy Emmanuel, Marc Broussard and Terry Reid. All three conversations began with a recounting of how the two first met. Marveling at how joyous Emmanuel seems to always be on stage, Joe asked Tommy about his passion and Emmanuel responded that meeting people, hearing other people play and jamming was a big part of it; Bonamassa noted for example a 2 ½ hour impromptu off-stage jam between Emmanuel and Keb' Mo' that he had witnessed the day before the taping. When Bonamassa commented that the Keeping the Blues Alive at Sea cruises are one of the only places where artists can enjoy that kind of musical camaraderie, Emmanuel jokingly asked "Are you trying to get me to sign up for next year?"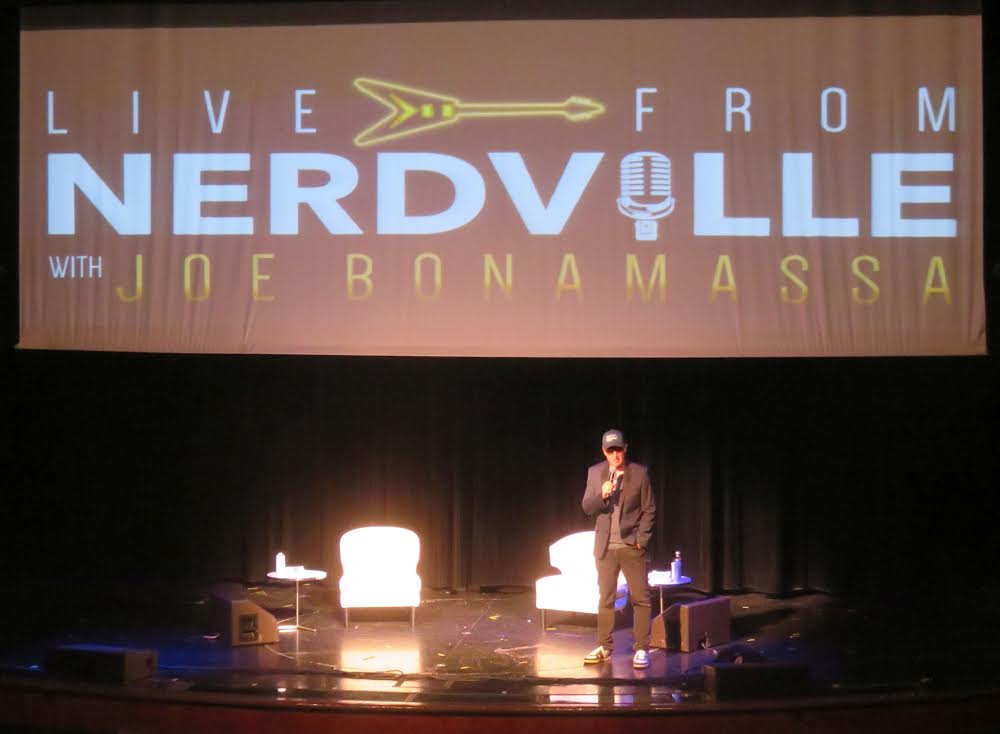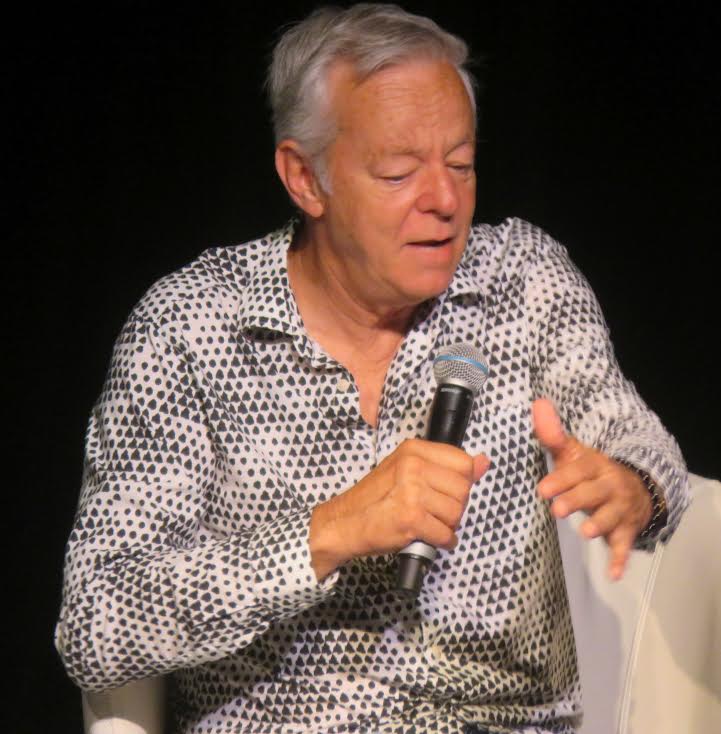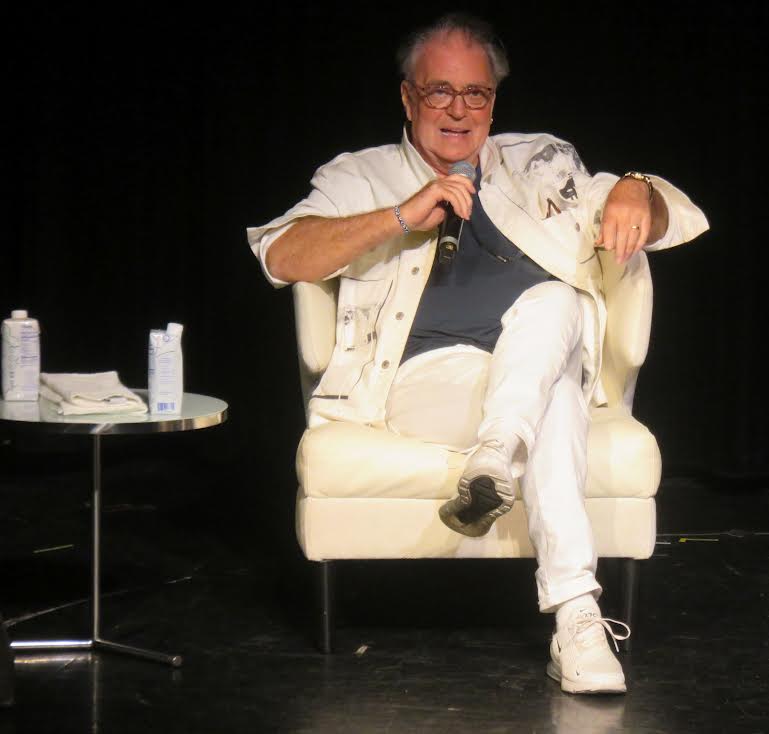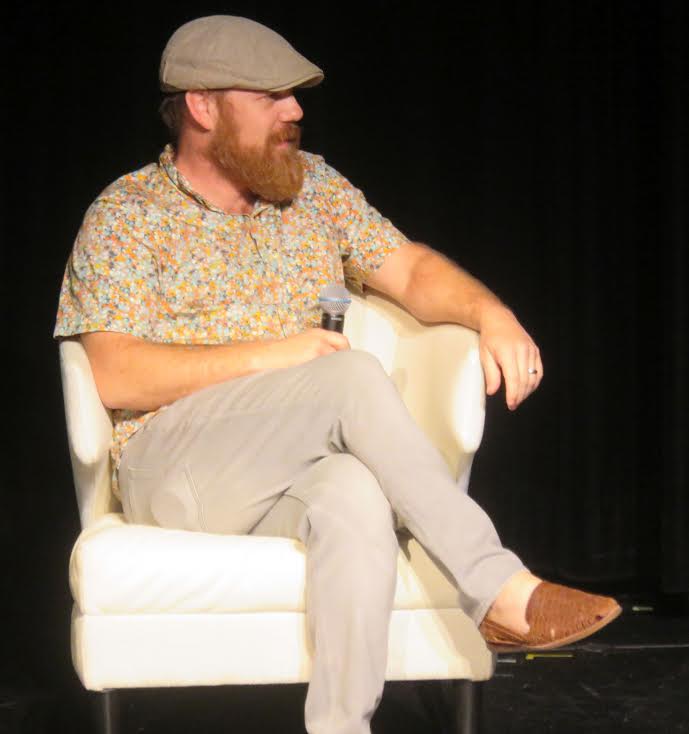 When Broussard came on, Bonamassa posed the question to the Louisiana-born artist, "What is it about the south that creates a sound that no other region in the US or anywhere in the world creates?" Before Marc could answer Joe poked a little fun at his own homeland saying, "There's no one walking around going, 'Man, I just can't get enough of that Upstate New York soul.'" The question is almost impossible to answer and Broussard responded with humor, "I really don't know. It probably has to do with slight in-breeding and a heavy dose of spice."
Terry Reid was by far the most-animated of the "Live from Nerdville" guests and he reveled in telling stories. Reid goes back a long way and he had Bonamassa and the audience in stitches as he related a tour where he was the opening act for the Rolling Stones in the 1960s. The Stones were experiencing Beatlemania-like pandemonium at the time and it extended to the opening act, with Reid noting that the crowd's screaming was so intense that it drowned out the music. No music was played during the taping but it will be edited in for the podcast's airing, scheduled for later this year.
The next sailing of the Keeping the Blues Alive at Sea Mediterranean will be August 17-22, 2023 and once again sail from Athens with calls at Santorini, Greece and Dubrovnik, Croatia. Blackberry Smoke, Christone "Kingfish" Ingram, Jimmy Vivino and Kirk Fletcher will be among those joining Bonamassa.