On From the Shoals, Barbara Blue intertwines Blues, Soul, R&B, & Americana. Recorded at the legendary NuttHouse Recording Studio in Muscle Shoals, Alabama and produced by Jim Gaines, the album's 13 tracks feature 11 originals. Joining Ms. Blue in the studio were musical icons Bernard "Pretty" Purdie (drums), David Hood (bass), Clayton Ivey (keyboards), Will McFarlane (guitar) and her Croatian songwriting partner Davor "Hutch" Hačić (whom she met at 2019's IBC in Memphis). On From The Shoals, Barbara Blue is truly at the top of her game.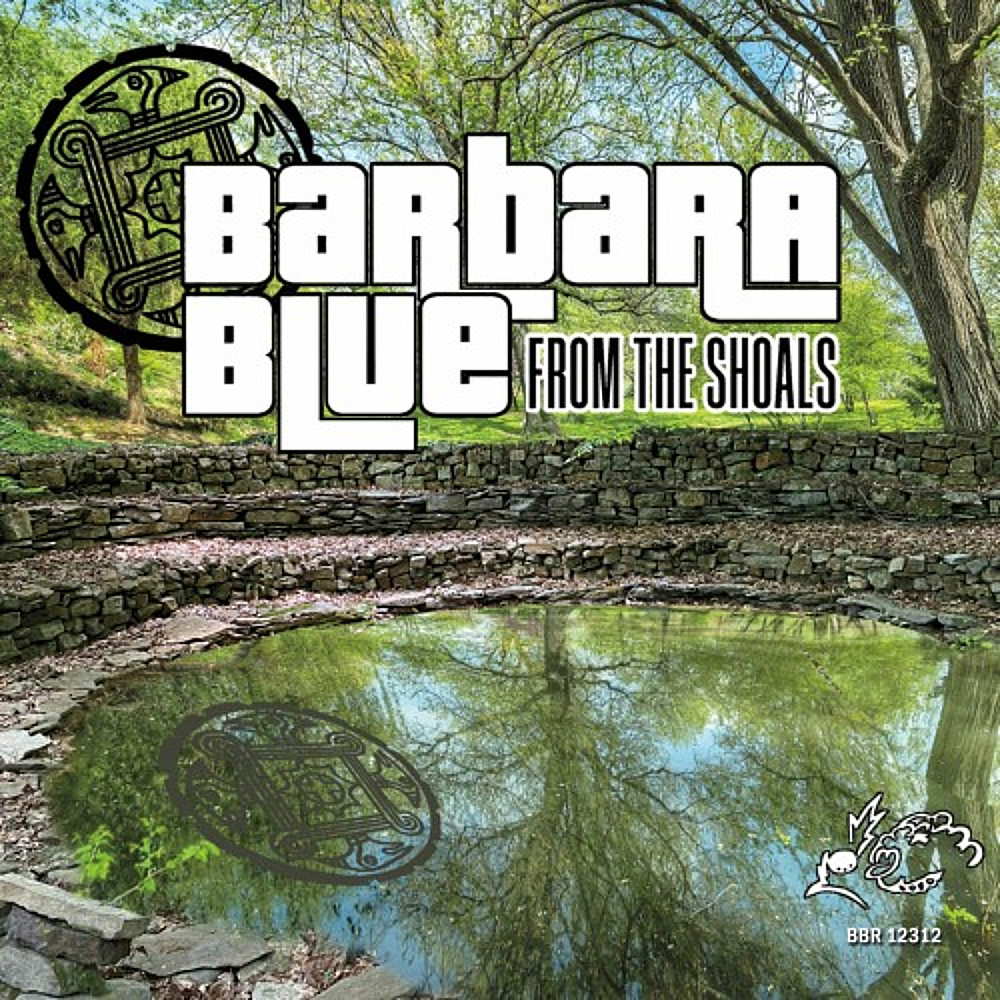 Pittsburgh native Barbara Blue doesn't remember life without music. Her answer to the question "When did you start singing?" will always be "since the day I was born and my plan is to exit this life the same way". Early childhood years were spent singing in church choir, school choir, school band (flute), piano lessons, school plays and with radios throughout the house. "We always had music. I taught myself to play guitar… I would put on concerts in our back yard from 13 years on up…I left home June 1977 for Phoenix, AZ." That's when Barbara's professional musical career began. Playing a solo show (vocals & guitar) Barbara played every club, biker bar, party and corner possible.
From 1980 -1987 Barbara lived in Detroit, MI and was a bartender/college student by day and a vocalist by night playing gigs all over the city with the City Limits Blues Band.
In 1987 Blue returned to her hometown of Pittsburgh, PA where she put together a band and played 6 nights a week at various clubs for 10+ years — Wednesdays at the Baggy Knee in Greensburg, Thursdays at Gene's Blues Bar on Rt 51S, Sunday nights at the Apple Inn in Dormont (5 yrs), then Sundays on the South Side (E. Carson & 21st Street) where Barbara held down the fort while 3 owners came and went. "We would travel up to 3 hours each way out of the city to do one night stands… I had so many gigs in those years I can't begin to remember them all". She opened shows for locals and road acts — Delbert McClinton, Jeff Healey, Marcia Ball, Billy Price, on and on and on … In 1994 Barbara recorded her debut CD Out Of The Blue at The Control Room in Pittsburgh, PA. Ms. Blue also traveled with her band playing gigs in Memphis, Clarksdale & NOLA (Hogs Breath) to compete in the very early conception of the IBC.
During this time, Barbara began taking the Ultimate Rhythm and Blues Cruises (13 in total) meeting and jamming with elite blues artists. Meeting Taj Mahal and The Phantom Blues Band was an amazing journey which led to Barbara recording 3 albums (2001, 2004, 2006 ) with the Phantom Blues Band (Mike Finnigan, Johnny Lee Schell, Tony Braunagel, Larry Fulcher, Joe & Darrel – Texicali Horns & John Porter.)
In May 1997, Barbara took a trip to Memphis and landed a gig at Silky O'Sullivan's at 183 Beale Street, where she performed 5 nights a week for nearly 25 years and is known as "The Reigning Queen of Beale Street." "Barbara Blue can make a glass eye cry." (Silky Sullivan)
Performing on Beale Street lead to many performance opportunities – including performing with James Cotton, Bobby Rush, Sam Myers, Anson Funderburgh, Sean Costello, Ronnie Baker, Wayne Baker & Lonnie Brooks, Preston Shannon, Tas Cru, Henry Butler, Roy Carrier, Carla Thomas, The Cate Brothers, Candye Kane, Leo "Bud" Welch, Ronnie Earl, and Bernard "Pretty" Purdie…
In 2015 Barbara Blue was honored with a Brass note on The Beale Street Walk of Fame. She received the 2011 Emissary of Memphis Music Award. Both the Hard Rock Cafe Memphis, TN (2014) and Pittsburgh, PA (2010) honored her with a Memorabilia Case. She received a 2007 BMA Nomination for Best Contemporary Female Blues Artist. She was nominated for 2019 Independent Blues Music Award "Traditional Female Artist of the Year" and best Traditional CD (2018's Fish In Dirty H2O), and was a 2019 BMA Nominee for "Female Soul Blues Artist Of The Year".
Blue continues to travel around the world to select festivals, gigs and events. She's had 5 successful tours of Australia along with a long list of International Festivals.
From her gritty urban blues to her saucy Memphis soul, Ms. Blue is so much more than just a singer; she is a "True Blue Entertainer." Barbara Blue reminds us on From the Shoals just why she has been the longstanding "Reigning Queen Of Beale Street."