Steve Hill, the acclaimed guitarist-singer-songwriter recently celebrated his 25th year as a recording artist with his 12th album Dear Illusion, released by No Label Records on November 11.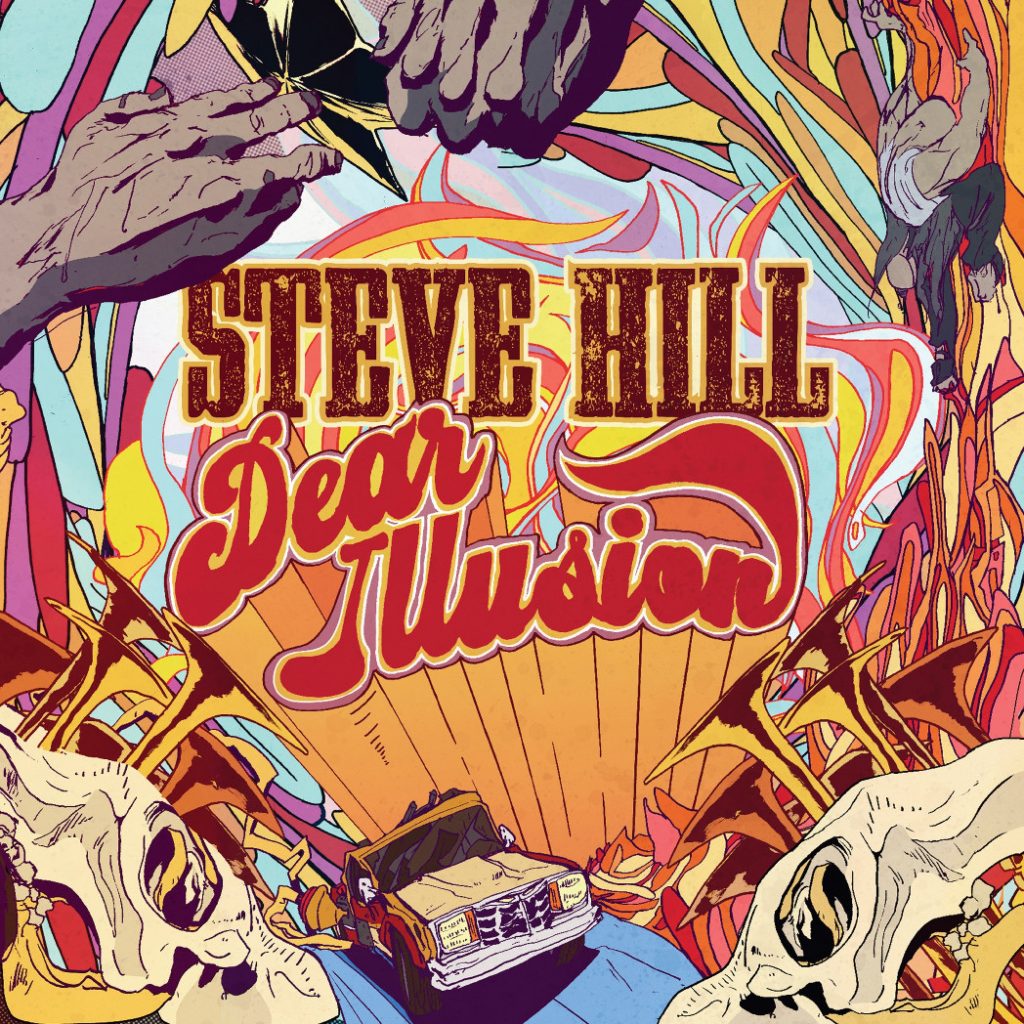 Known over the last ten years as a one-man band, on Dear Illusion the multi-instrumentalist shares the spotlight with a horn section, The Devil Horns, as well as seven-time UK Blues Awards Drummer of the Year Wayne Proctor (A.A. Williams, Oli Brown, King King, Ben Poole). Proctor also mixed and mastered the record.
I had a version finished right before the pandemic started. It was slated for release in April, 2020. There was no point in releasing it then, so I decided to wait. The sad context of the pandemic resulted in additional time for me to offer my fans the album I'm sure will meet their expectations for my 25th anniversary as a recording artist. I am proud of the work. Ultimately, the results that we collectively achieved with the album ended up reflecting both maturity and introspection. Overall, I feel like the album is telling that no matter what happens, you should give it everything you got and move on, be the best person you can be, and no matter what, the sun will rise again. Don't dwell on suffering, and don't forget about it, either. Even treat misfortune as a friend, slap it on the back and say, Thanks for teaching me.

It took me a long time to finish 'Don't Let The Truth Get In The Way (Of A Good Story). I started working on it six years ago after the Trump election. It's about alternate truth, but it's also about social media and our addiction to it. It's also about pretending that everything is alright when it's not. It's about choosing to pretend because it's easier than facing the truth when the truth doesn't matter anymore."

Steve Hill
But that's not all. To make the new album an even bigger means for celebration, Steve is releasing the limited edition Dear Illusion comic book.
I've been dreaming doing a comic book for a long time.

Before I got into music, drawing was my passion. I wanted to write comics. I've collected them sporadically all my life until five years ago when it became an obsession. I think that comics are a great artform. It's like song writing, in that they tell a story in a short period of time. I get feelings out of some comics the same way that I get feelings from music. If you've read Alan Moore, Stan Lee, Jack Kirby, or Ed Brubaker, you know what I'm talking about.

I got in touch with comic book artist Rob Cannon through a mutual connection. He seemed like a good candidate to draw the cover of my previous album, Desert Trip. He did a fantastic job. I love that album cover. When the time came for Dear Illusion, it was obvious he was the go-to guy. What he did was even better than the one before. From there, the next logical step was the comic. He took the themes from the album, the visual landscape from Desert Trip and made it a metaphoric science fiction story that I could never have thought of, while retaining the essence and the meaning of the songs. That's art.

Steve Hill