Having lost most of 2020-21 to the pandemic blues, so many of our best musicians came storming out of the blocks this year with mega album and single releases that it has been difficult to select the Top 10 blues tracks for 2022. They are full of optimism, pointing to a better future.
Elles Bailey: "Cheats and Liars" from Shining In The Half Light
Bristol-based Elles is currently nominated for artist, album and live act of the year in the 2023 Americana Awards UK, and who would bet against her winning these accolades given her success across all categories in previous years.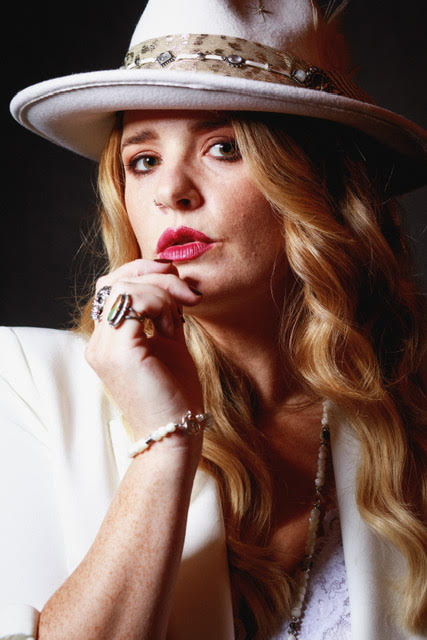 Elles explains the reason behind the album title: "It's because there we all were, in this time of uncertainty, worry and isolation, and yet artists were putting themselves on a screen, warts and all, and that brought people together. I was so inspired by all the musicians, poets, artists and everyone who were like, 'I don't quite know how to do me in this time, but I'm going to try anyway.'
"That to me is what the album is about. It is a record inspired by those who spread love in a time of heartbreak, happiness in a time of fear and connection in a time of loneliness."
This was the lead single co-written with Ashton Tucker from her latest, highly acclaimed album. A compelling, slow burner, the song is the perfect platform for Bailey's powerful, heartfelt and expressive tones.
"This song was born in darkness, desperation and isolation, in a time where information was fed to us by the media before hearing it from those 'in charge,' and I wanted the video to represent that. To be all alone in the half-light yet surrounded by this 'media noise.'"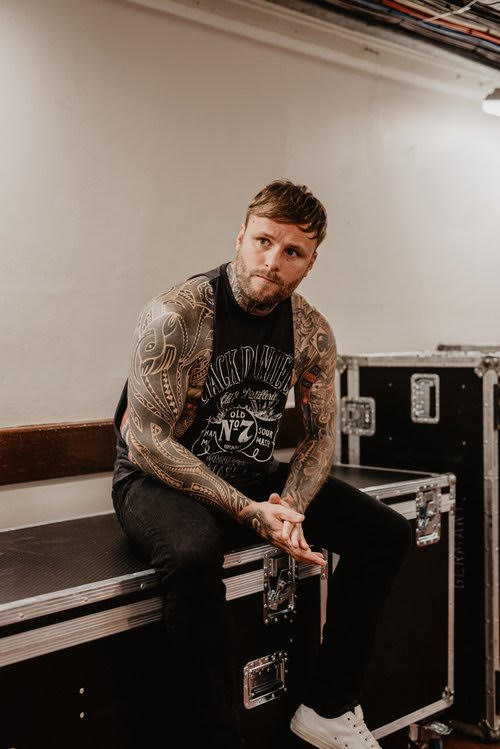 Kris Barras Band: "Chaos" from Death Valley Paradise
If you are searching for the heaviest rocking blues imaginable, look no further than Kris Barras who formed his band in 2015. The former mixed martial arts prizefighter has won several prestigious blues awards since embarking on his music career. The latest album is their highest charting release to date, hailing a self-proclaimed new beginning – heavier and darker than ever. 2022 also saw the band performing at the iconic Royal Albert Hall.
The sounds and vibrations hit harder than a double leg takedown with its blinding riffs; pounding percussion; heavy bass; and blinding and searing, fuzzy guitar solos on the path to killing his demons. During his cage-fighting career, Barras honed his physical fitness, high adrenaline levels, focus, mental strength and showmanship. These qualities, combined with unerring musical abilities including considerable songwriting skills, are behind his current trajectory to the top of his new profession.
Death Valley Paradise is out now on Mascot Label Group. "Chaos" was recorded live in the studio on the 10th November 2022, as part of a 'Live at Vada Recording Studios' series.
Director of Photography: Tommy Rowe
Audio Mixed/Mastered: Josiah J. Manning
Recording Engineer: George Perks
Video Editor/Colorist: Kris Barras
Camera Op: Alex Toze
"Chaos" written by Blair Daly, Zav Maloy and Kris Barras
Musicians: Kris Barras- lead guitar and vocals; Josiah J Manning-keys, guitars; Kelpie McKenzie-bass: Billy Hammett-drums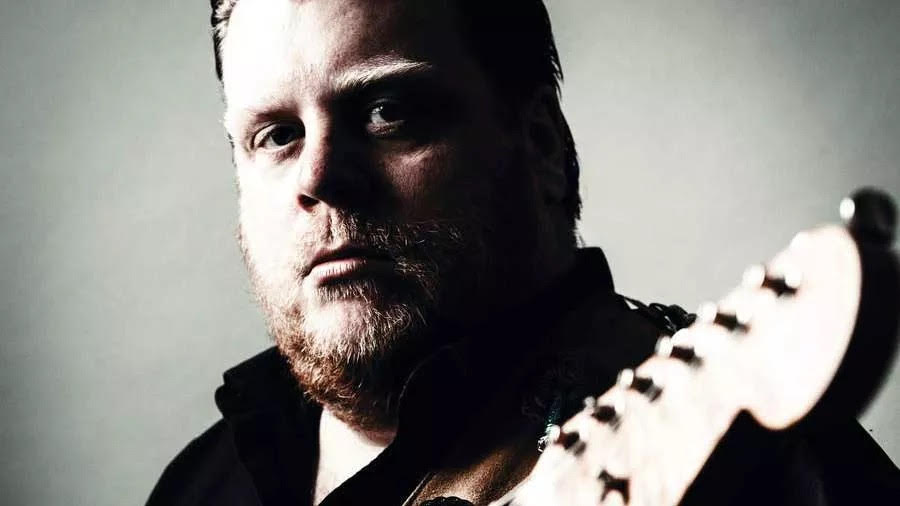 Danny Bryant: "Shut Out The Light" from 02:10 The Early Years
Bryant is widely referred to as 'a national treasure' because of the immense respect and popularity gained from the quality and energy of his high-octane, barnstorming performances on the blues scene. American blues maestro Walter Trout chose his protégé Danny to front his band while the seriously ill Trout recovered from a liver transplant.
Walter is full of praise for Danny; "What sets him apart is his passion and feeling, His playing grabs you with its intensity and urgency." Bryant recently completed a sell out UK tour with another legend, Memphis born Eric Gales during which the two giants competed hard to win the guitarist's crown.
Originally released on his Just As I Am album in 2010, this track highlights the raw power of the trio which had started life as Danny Bryant's RedEyeBand. A reviewer at the time prophetically wrote: "One of the best new albums this year. At only 29-years-old Bryant has loads of potential. If his next album is anything like this one we are in store for something great." Fast-forward 12 years and the Danny Bryant Band has lived up to that tribute, last year's sensational album The Rage To Survive earning the accolade, "One of the most unapologetically exciting blues-rock albums in decades."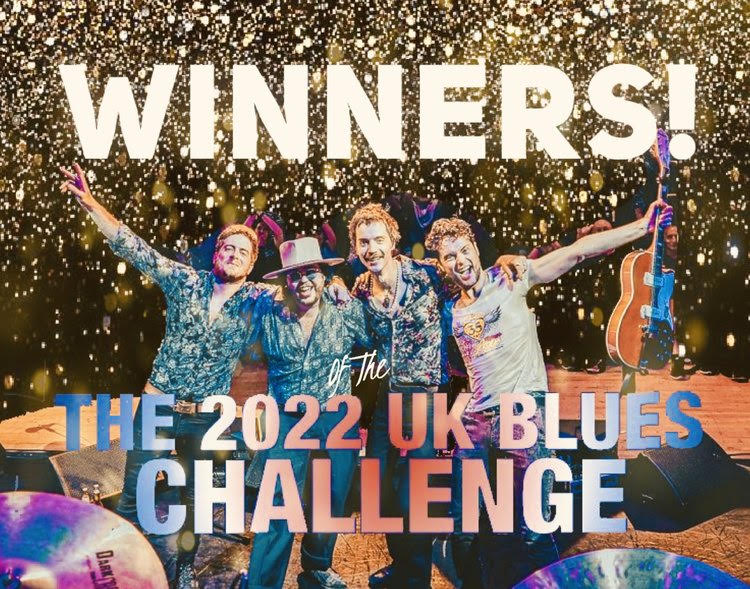 Cinelli Brothers: "Last Cigarette" from Villa Jukejoint
This talented and successful blues quartet will participate in the prestigious International Blues Challenge in Poland, June 2023, and the IBC in Memphis next January having won the UK Challenge this September. The band has garnered rave reviews from an expanding fan base at concerts and festivals throughout the year. Pundits praised their versatility of styles including blues, country, soul and gospel whilst engaging audiences with fun elements and extended jamming.
The tenor and baritone saxophone interludes set the mood for the evocative lyrics on this smoky, introspective slow burning classic:
Lyrics:
Sitting alone in the living room
Having one last cigarette
All around you can feel the gloom
Up above the sky is black
When even music stops playing
Just my heartbeat makes me sweat.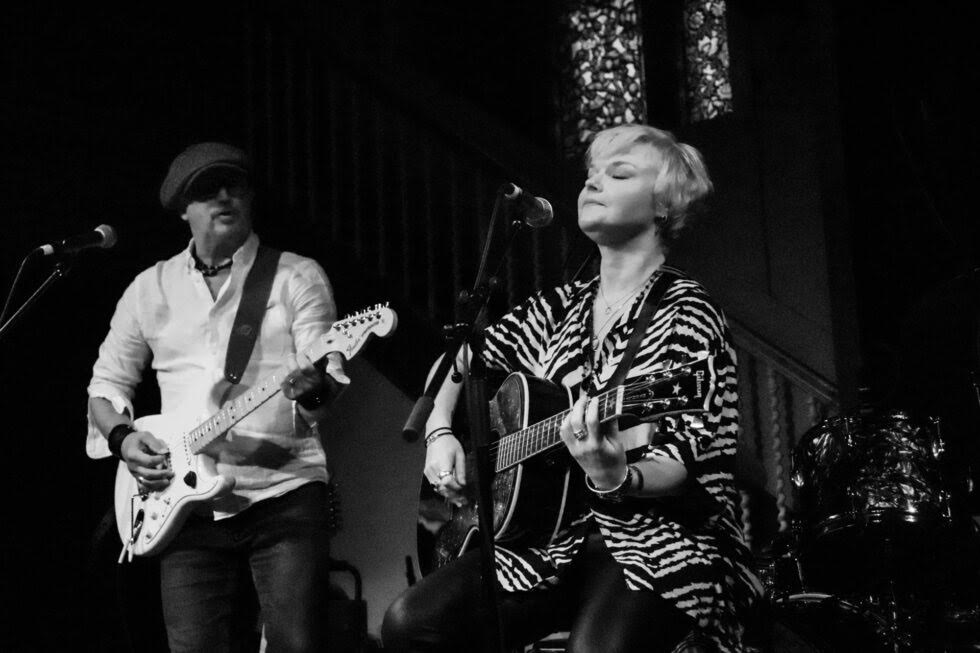 Rebecca Downes: "Hold On" from The Space Between Us
Released on her independent Mad Hat Records label, Birmingham-based Rebecca wrote this song in collaboration with guitarist Steve Birkett who also produced the album. As Rebecca explains: "It was born in the time of the pandemic and lockdown and we have tried to make something that captures the essence and celebrates the return of live music."
Rebecca's powerful yet melodic vocals are accompanied by Steve's driving guitar riffs which he contrasts with intricate and subtle string interpolations. The sound is underpinned by dynamic, compelling rhythms, all magnificently arranged and synchronized. This track will inevitably lead the listener to the inspirational album as a whole and to 'hold on' and put those troubled times firmly in the past.
Rebecca Downes – Lead Vocals
Steve Birkett – Guitars, Electric Piano and Backing Vocals
Neil Ablard – Drums
Nigel Darvil – Hammond
Vince Yarrington – Bass Guitar
Video by Neil Ablard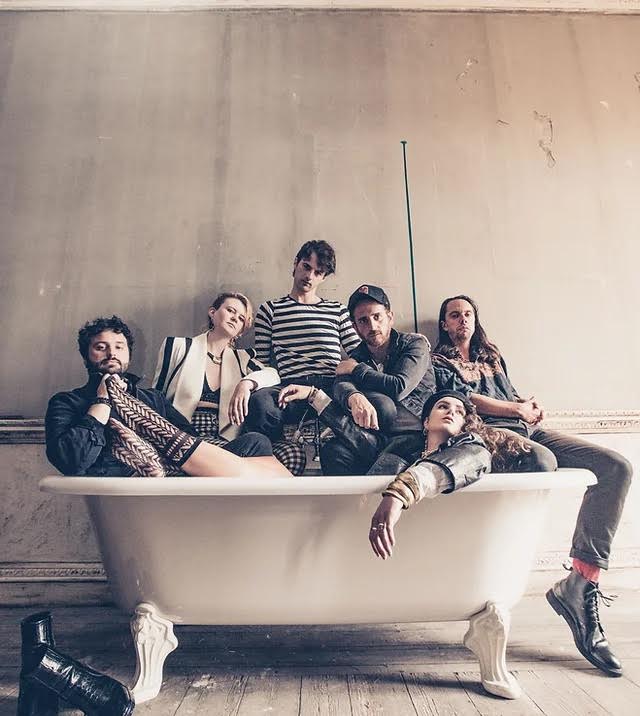 Holy Moly & The Crackers: "Hot Red" from Solid Gold (release date March 17th 2023)
This high-flying, genre-busting six-piece band from Tyneside suffered more than most when the pandemic hit right at the start of an extensive European tour. These exceptional musicians spent a couple of years working mainly independently but never lost sight of their collective goal as they continued to practice, create and record music. Lead singer Ruth Lyon embarked on a successful solo career, her taste for Americana music flavored by this year's debut at the SXSW Festival in Austin, Texas.
This awesome track is Americana on steroids with its rocking, soulful, mesmeric grooves, juke joint vibes and outstanding musicianship. Holy Moly will be striking gold next year with their forthcoming sure-fire hit album.
Band co-leader and trumpeter Conrad Bird says that "Hot Red," which he wrote with Ruth Lyon, "is about being addicted to the road, about moving from horizon to horizon. I guess it was on our mind a lot over the last few years when we couldn't go further than the local park. It's the first track from our new album and shows off what we are trying to do musically- we focused on grooves, bass lines, finding space for the vocals to move and breathe."
Lyrics
Put on my three stone ring and my viper boots
Tying back my hair I'm ready to shoot
Creeping and crawling all over this world
I'll never see enough I'm a rambling girl
Hot Red! Cold Sweat!
I got a fever and I never knew I needed it
I know you never understood
I wouldn't stop even if I could
Krissy Matthews: "Carry You" from Pizza Man Blues
Hubert Sumlin once said of British-Norwegian blues/rock singer, songwriter and guitarist Krissy Mathews, "Oh Boy, this kid can play." Cream lyricist Pete Brown described him as "one of the most promising artists on the blues-rock scene."
The rationale for this moving song deserves to be explained in full by Krissy, "We were in the rehearsal room in 2020, practicing some new songs for my latest Ruf Records release Pizza Man Blues,and the bass player Josh Rigal played this chorus idea. I loved it and he explained to me it was about a friend of his who was terminally ill. At the time, my best friend's mother, whom I called my second mother, had motor neurone disease, so I could relate to this.The lyrics in 'Carry You' say, 'If you can't walk, and if you can't talk' and this hit me right away; my second mother literally could not do that anymore, and she has since passed away.
"So, we took the song, worked on it and recorded it. Over the last bunch of shows, it has been getting the best response with many people singing along at the end of it. So, I decided to get the guys together, make a music video for it and hopefully give the song the attention that it deserves. And I would like the chance for more people to hear it. Maybe they have a loved one who is terminally ill and can relate."
This power trio does justice to the song and the sentiments with Felix Dehmel providing the anchor with metronomic timing, Joshua's nimble fingers providing the fluid bass lines and Krissy justifying his reputation as one of the finest young blues guitarists and vocalists of his generation.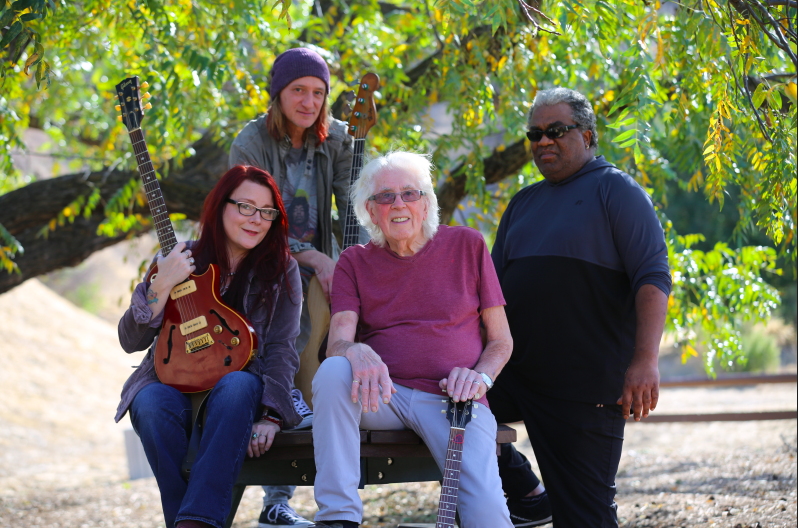 John Mayall: "I'm As Good As Gone" from The Sun Is Shining Down
The Godfather Of The British Blues celebrated his 89th birthday on the 29th of November, which is timely given the album's recent nomination for a Grammy Award which. And given John's recent retirement from touring, it would be a fitting finale to a career which is unlikely to be matched in the history of UK blues. I still have my vinyl copy of his first LP, John Mayall Plays John Mayall, purchased in 1965. However, it is not my record currently advertised on an international auction site for $300; mine is priceless.
John's trademark conversational vocal style and funky organ groove are as convincing as ever, with the added bonus of Buddy Miller's baritone tremolo guitar alongside Carolyn Wonderland.
John's trademark conversational vocal style and funky organ groove are as convincing as ever, with the added bonus of Buddy Miller's baritone tremolo guitar alongside Carolyn Wonderland.
Lyrics:
You can cross your fingers
You can knock on wood
You can cross your heart, baby
Won't do you no good
Because I'm leaving you, baby
Yeah, I'm tired of you doin' me wrong
Come daylight in the morning
I tell you I'm good as gone
In John's words, "It's as funky as you can get – a feast for all guitar lovers, with Buddy Miller's powerful baritone guitar leading the way." Buddy replied "John gave us the roadmap and blueprint and remains a fearless inspiring soulful pioneer. What an honour to be a small part of a great project."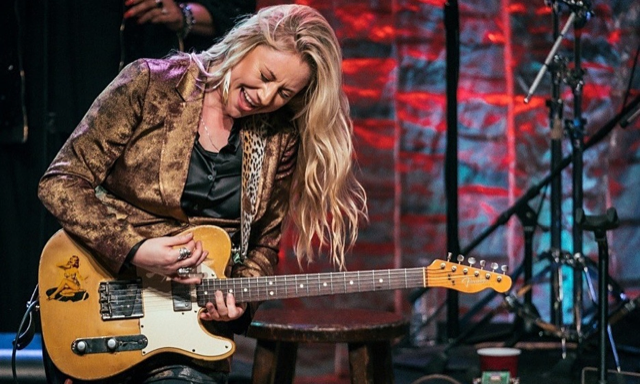 Joanne Shaw Taylor: "I've Been Loving You Too Long" from Blues From The Heart Live
British blues/rock guitarist, vocalist and songwriter Joanne's first live U.S. concert film, Blues From the Heart Live, was released on Joe Bonamassa's KTBA Records. The live performance was recorded and filmed at The Franklin Theatre in Franklin, Tennessee and features guest performances by Kenny Wayne Shepherd and JoBo himself.
I first saw Joanne performing mainly rock numbers live nearly 20 years ago and she has worked tirelessly over those two decades to achieve her current status as blues royalty. A phenomenal singer and lead guitarist, the turning point in her career was relocating from the West Midlands in England to Detroit where she has extended her blues credentials and established an international reputation as the real deal. This authenticity is reflected in Joanne's self-penned love song, the perfect platform for her poignant, soulful vocals and piercing guitar interpolations, the heartache palpable as she implores, "Don't say that you need me, babe/ After all this time/ Don't say you're gonna miss me/ We both know it's lie."
Sean Taylor: "The Beat Goes On" from the eponymous album
London-based Sean is one of England's most influential musicians, a force that transcends genres, his lyricism reflecting considerable empathy, dazzling intelligence and remarkable observational skills. He is the ultimate road warrior and when he is not traveling to gigs across the world he is promoting peace and fighting social and political injustices.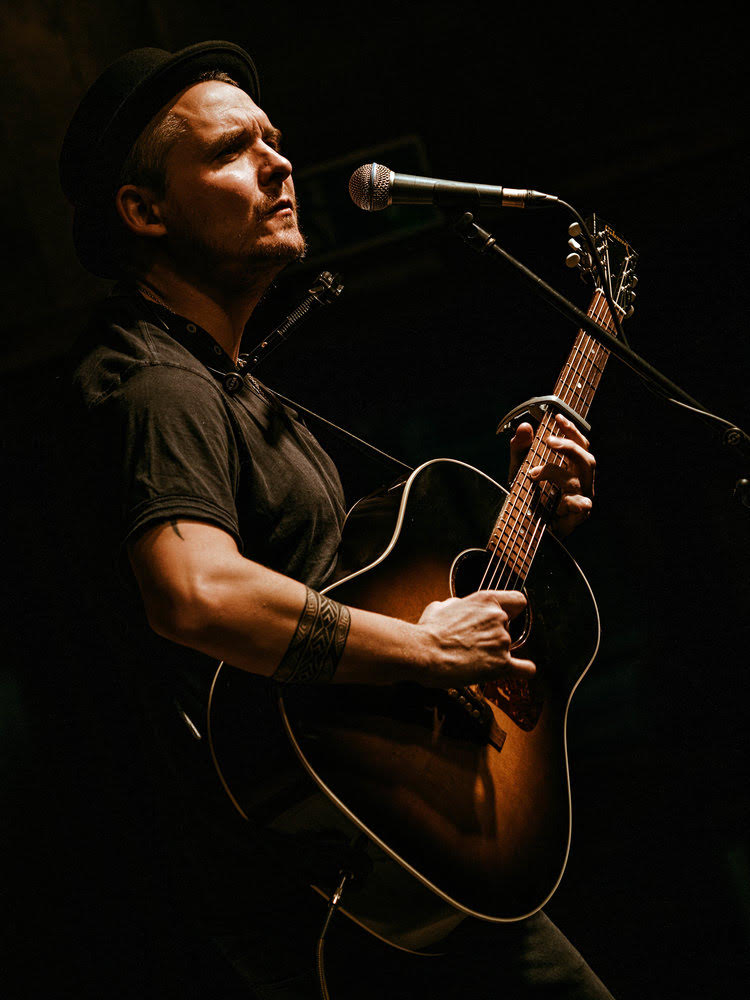 In Sean's words, "'The Beat Goes On' offers light to darkness. It covers the themes of love, beauty, hope and nature, and sets these in opposition to sadness, loss, fear, and hurt." Taylor promoted this album and its central message of better times right at the start of 2022, providing the perfect antidote to previous struggles and capturing the mood of the nation.
This acoustic version was filmed live at the 'Little Rabbit Barn' with Mike Seal on double bass. The jazz-infused piano solos of this title track, interspersed by the clever interplay between the intricate keys and gentle rhythm of the bass, convey the feeling of up-beat optimism.