The passing of time simplifies history and robs us of the nuances that often are more interesting than the myths that grow from our perception of legends long passed. Jorma Kaukonen is a vessel of history. He is a founding member of Jefferson Airplane, the band that introduced the world to Haight Ashbury and a burgeoning new youth movement in 1964. He formed the blues-based Hot Tuna while still in the Airplane and is currently touring nationally with both electric and acoustic versions of that band as well as select solo dates. At 81, he's a walking encyclopedia of forgotten history.
On November 25th Jorma released for Record Store Day Typewriter Tapes, a 1964 restored and remastered recording of Jorma on guitar and Janis Joplin on vocals. Jorma's first wife Margareta can be heard typing away intermittently in the background.
"It was recorded on a half track mono tape recorder I got. It's a great recording thing. Who knew? You know? Really! People talk about the Janis experience. I go, 'Look! Stop! We were just kids. Janis was still a teenager then. I was only like 22, 23 years old. We were like just kids and having a great time, and having a musical connection. 'Cause people look back and assume you have some picture of what your life is gonna be. You know that. You don't know what's going on.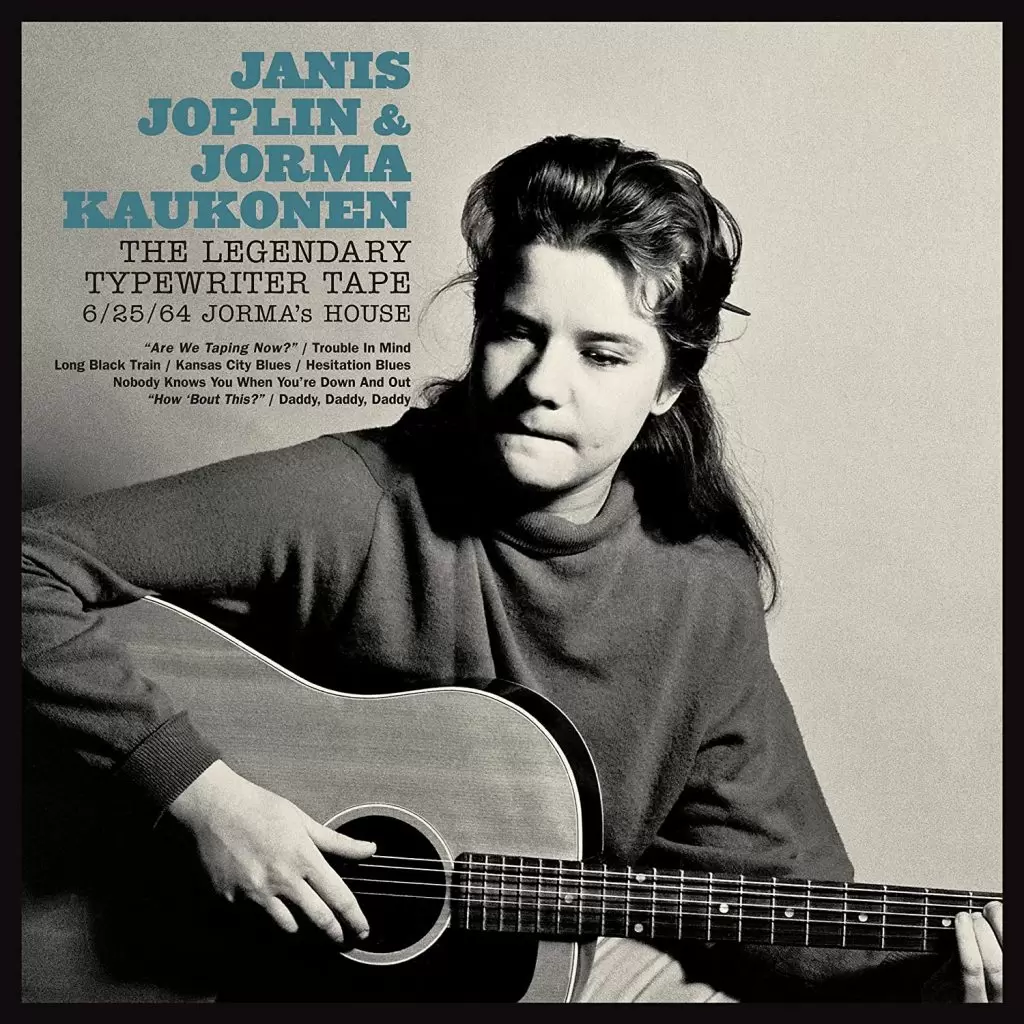 "I didn't know her very well. They interviewed me for a lot of stuff for Little Girl Blue, the Janis documentary. It's a great documentary, but they didn't use any of my interview, and the reason was Janis and I didn't have sex. We didn't do drugs together. It was just about the music, and it wasn't that interesting about what they were doing. The Janis I knew wasn't blue. I didn't know anything about her problem or who she was. We communicated through music."
This recording is folk music, not rock and roll. She could have stood in for anybody that was doing folk gigs in San Francisco at the time. "Oh, absolutely. If I was looking back and handling Janis' career, I would have kept her as a blues singer, but that wasn't my choice to make. I mean her sister, Laura, told me a number of years ago that Janis was constantly reinventing herself. The Janis I knew was the folky blues Janis. Then, later on, we were still buddies, but we didn't hang like we did before that, but I knew Janis, and there it is in the Typewriter Tapes. We do have it for sale now at the Fur Peace Ranch store."
I told Jorma that probably 90% of the people when you say Janis Joplin have no idea what she was like when she first came to San Francisco from Port Arthur.
"You're right. You know guys like you and me who are starting to get a little long in the tooth, you think back and there's no reason people should know, but if you stop to think about it, everybody's got to come from somewhere, and she wasn't always Pearl. What was she before she was Pearl? The answer is you'll hear it on the Typewriter Tapes."
Also released on Record Store Day is a single from Jorma's 1984 album Too Hot to Handle called "Too Many More Years":
I asked Jorma if that song was about his first wife Margareta.
"Yes! Correctamundo! Yeah, you talk about writing songs. I've written so many songs that were inspired by the extremely dysfunctional life my ex-wife and I had, and I remember thinking at the time that wasn't even what I was doing, but as a writer I look back and go, 'Well, yeah. It all makes sense now.' Back then, we never really communicated, and I just wrote songs.
"It was a long time ago, and the interesting thing was when Vanessa and I got married in '88, we were in San Francisco, and she actually got to meet my first wife Margareta and Margareta liked Vanessa immediately. She said two things. If you don't live this music, you're not gonna get along. And the other thing is Margareta was an artist, and she gave Vanessa all of her art work to do whatever she wanted to do with it, and so we've been like doing stuff with her over the years."
Such facts get lost in the dumbing down of history. The guardians of "facts," especially in the world of pop music business, ignore or rewrite legacies of talented musicians who are real people behind the stage. With that in mind, I asked Jorma if at 81 he has a bucket list.
"A bucket list? I guess it's sort of always evolving. During the pandemic we got an RV. I thought I would enjoy it, but an RV is not a bus. It's not really a productive way to tour for a lot of reasons, but I want to take – my wife and I have never really taken a vacation. I want to take a vacation with Vanessa where we really go and do something like the Grand Canyon. Who knows? Something where it's not like, 'Well, we'll do a couple of gigs, and we'll take a day off.'
"That's not a vacation. I want a real vacation. And the other thing is, knock on wood, I'm still able to ride motorcycles which I love, and it's a huge part of my life. I traded the motorcycle I had for this thing Harley Davidson makes called the Sportster S. It's not a true sports bike, but it's 120 horsepower and weighs under 5000 pounds with all this shit, and I haven't even seen it. It's at home waiting for me."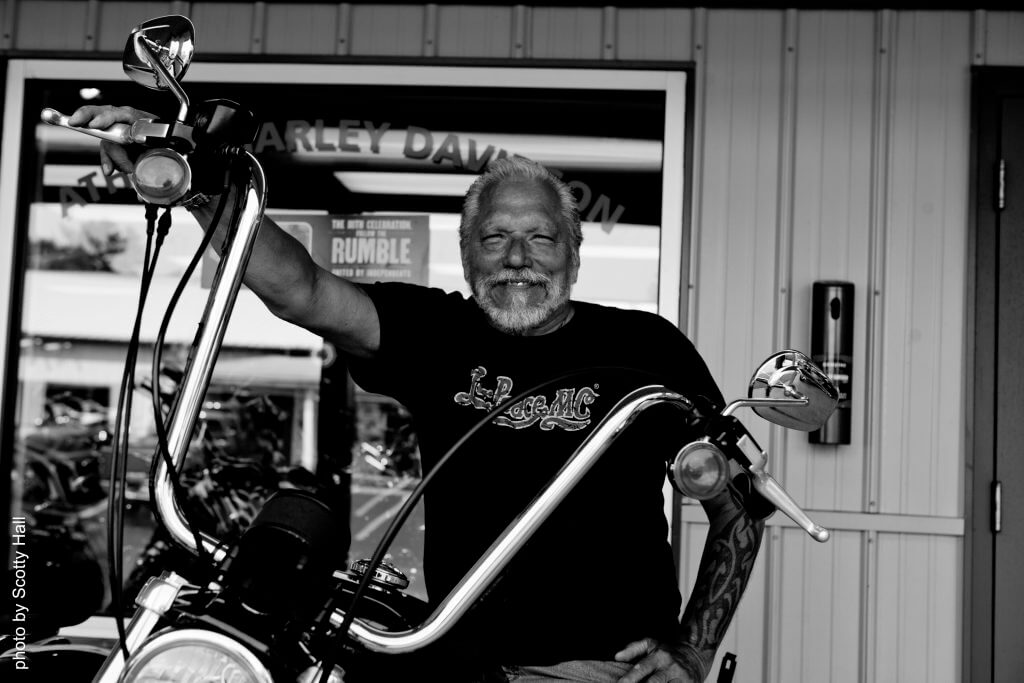 I asked Jorma if he ever wonders why God let him live this long. "All the time. And you know, it's really funny. I've never been to my high school reunion, but we connect with people online, and you talk to people you don't remember, but now we were there together so we become friends. So, I know this gal that's my age obviously, and her question was, 'I don't know why God has allowed me to live this long, but I'll take it.'
"I just got an email from her, and her goal today is to be a professional poker player. I thought that was fantastic."
I told Jorma I interview people from the '50s, too, and I got to interview Chubby Checker. I got him talking about the twist and how he described the twist. He said it was the first dance where men and women could stare at each other and get sexy, and it was ok. I thought about that. I never had thought about the twist that way. I wrote it up, and his publicist got all pissed off because I didn't talk the party line. I actually got the lost facts out of Chubby Checker, and the guy still had a brain.
"Keep in mind. I was in high school when the twist first came out," Jorma said.
Me, too.
"I never thought about it, but you are absolutely 100% right".
And the other thing that he said was you didn't have to know how to dance.
"No."
Who can't swivel their hip? I mean everybody can do that. From February 10-17, 2023: Jorma is joining the musicians on Cayamo's 15th Journey Through Song cruising on the Norwegian Pearl out of Miami, Florida and "experience rare artist collaborations and unscripted musical moments from Miami to Tortola and St. Maarten." Vanessa will join him on the cruise. You can find tour dates here.