"My mama wants to see you!"
When Koko Taylor's young daughter Cookie said that to Barbara Blue, Barbara thought she was in big trouble.
"I love 'Wang Dang Doodle,' she explains 43 years later. Barbara had paid her way onto a blues cruise and sauntered onto the stage where Koko Taylor's band was playing at a jam. Koko had left the room. Barbara picks up the story.
"I've been singing it all my life since I heard it the first time. So, Koko leaves, and I thought this is great. Her band was up there playing. I was like, well, they know the song. So, I go up and folded a $20 bill in my bra. I thought, this isn't my first rodeo.
"I went up and said, 'Let's do 'Wang Dang Doodle.'
"And they looked at me like it was sacrilegious. I said, 'I got 20 bucks to do one song, 'Wang Dang Doodle,' all right?' They changed their tune, and I gave 'em the money to do the song, and here comes Koko walking back in the room."
Barbara told Cookie she would see her mother.
"I got down, and Koko leans back with her one arm on her hips and looked at me funny, sucking her cheeks like she did and said, 'Girl, I thought that I was listening to that jukebox!' And I went, 'Thank you, ma-am.'
"That's all I needed to hear. This was back in 1980. That was a validation to roll. I was like, you know what? I hate to say, but all you bitches, good luck. I just love to sing in my high heels, I did all that in the '70s and '80s. By the '90s I wore Army boots for a long time. I have bad feet. I was born with bad feet and bad teeth."
On her 13th album, From the Shoals, Barbara Blue sings Etta James' versions of "Tell Mama" and "Steal Away." Etta's gone. So is Koko. But Barbara now has earned the moniker "Reigning Queen of Beale St." And on this release with 13 songs, 11 of 'em originals, she sets out to hold onto her crown.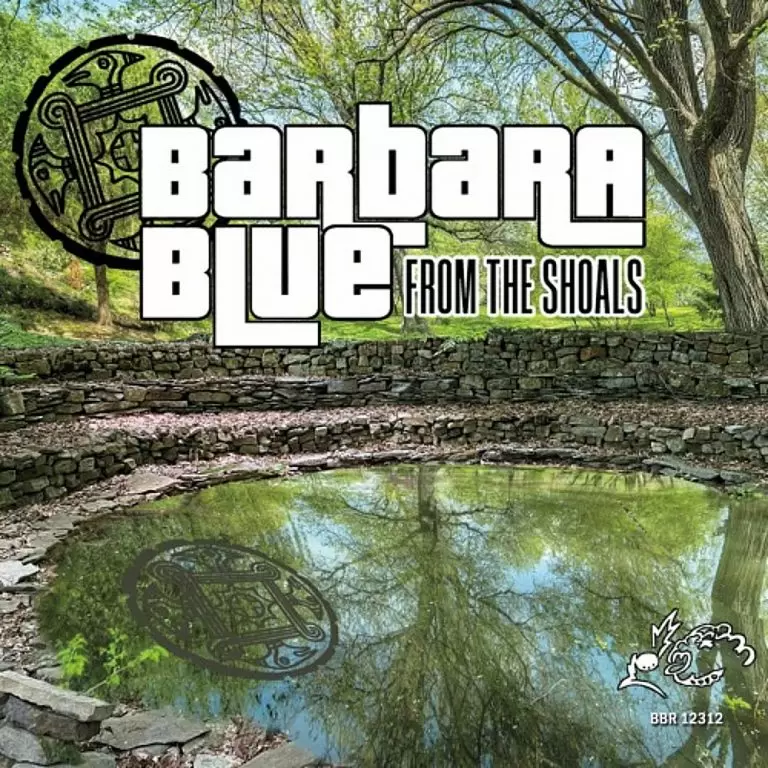 She's come a long way from that jam in 1980. "(For a while) I would sing any song for money. I made a lot of money. I never minded for a while. Then, I started feeling like a musical prostitute. Oher people started getting to me.
"I was in Norway with Gatemouth Brown one time. He sang 'Sweet Home Alabama,' and I almost shit myself. What's up with that? He goes, 'Barbara, let me tell you something. Make the people happy. Fuck them other people.' Ok, Gate! And I kept doing it. And you know what? Who cares, you know? It's amazing what he could do. I said, 'How do you do that?' He said, 'I don't know.'
"It's a gift. That's all I can tell you. It's a gift, and I love what I do. I love to make people happy. That's what I do with my spirit. I used to call it my ministry. When you work at the same place for 25 years (Silky O' Sullivan's on Beale St.) where people come to hear music, they bring their mommies and daddies. They come back. They remember the fun time we had. So, I'm doing my job.
"I would tell people – they look at me like I'm crazy – I say, 'You might not get it, but my job is to make people feel good.' People don't come to the bar because they're happy. Trust me. I've worked in bars since I was 13 years old. They're not all there because they're happy. They're coping."
She's spent a lot of the last 25 years playing on Beale. "Some of us are blessed to do what we love for a living. That's what I've been blessed with. I've done a lot of things. I've gone to school. I went to nursing school. What haven't I done? I don't know what to tell you. I've done all of this. I've done a lot of odd jobs. I did a lot of things to survive."
You can talk about being a throwback musically, but her 11 originals are just as good as her legendary covers of Etta James' "Tell Mama" and "Steal Away." She sings about contemporary relationship issues on "Severed," "Nothing Lasts Forever," and "Never Stopped Loving You." A salacious reference ot her love of sex, "Slide Man" could have been recorded by Bessie Smith in the '20s.
From the Shoals was recorded at the legendary NuttHouse Recording Studio in Muscle Shoals, Alabama with Bernard "Pretty" Purdie on drums, bass player David Hood, keyboardist Clayton Ivey and guitarist Will McFarlane. The arrangements are a perfect showcase for Barbara's powerful voice adding texture, nuance and just enough Americana feel to give the whole sumptuously long package – some of the songs are six or seven minutes long – an easy-on-the-ears listen all the way through. But then, we've come to expect that from anything that producer Jim Gaines (Buddy Guy, Stevie Ray Vaughan, Albert Cummings) touches.
"This my second record with Jim Gaines. He's a dear friend of mine. He IS the best. I love him. I grow every time I work with him, and the last time we had some scratch tracks, I said 'Let me do that again,' and I would sing something. 'Why are you hiding that?' And I'm like. 'I'm not hiding that.'
"The more I listen, and we're writing these songs, the more I do them. I haven't had to pause and really care about them, but now I have, and I can't wait to bring this album out." It was released January 27th.
"It's gonna be bangin' good 'cause I've had time to sing them and release them with my band. You know? It's gonna be great, so I like what we did, but to have Jim Gaines tell you things like that, or to have Clayton Ivey. After we did 'Tell Mama' on this record, he said that's the way we should have recorded it 50 years ago. It's like, 'Oh, yeah.' They (Clayton Ivey and David Hood) were both on it. They were both on that album.
"And the same thing with the Jimmy Hughes song ('Steal Away'). That's why I did 'Steal Away.' That's why I did this whole album. All of my albums have stories. I make 'em like when we used to make records. Remember? Everybody had a story like Rod Stewart's Every Picture Tells A Story. Remember? I loved his story. I love liner notes. I love having a story behind my records."
Barbara has spent her whole life working several jobs to support her singing career. "I took care of Jesse Mae Hemphill for a while. Marty called me and said, 'Can you help me with her?' And I said, 'I'll help you.' I went down to Mississippi. She was crazy, but I loved her, and she and I got along just fine after we got over her pissing contest, and she taught me to make greens and other stuff. She was fun. We had a ball. She was country as country could be.
"She was paralyzed on one side, and thank God for Cadillacs. She couldn't run it. She was driving it out there. She was crazy, and she pulled up. She would bang on the window and say, 'Come out here! You know I can't come in there.'
"So, we'd been riding all over. She'd say, 'I gotta piss.' I'd say, 'You're pissing on my shoes.' She looked at me, turned red, smiled and said, 'Back up!' She was a little ass crazy woman. We had a ball. I loved Jess Mae. She was out of her mind. She was fun. Couldn't read or write."
Barbara has tattoos all over her body. "Tattoos are like an addition, but they all mean something. They're all something, I have a Norwegian woodwork on my arm. I have a Christian cross. I have a big crown of Romania 'cause I'm from the Steel City, and I put my mom's maiden name on there. Some of that stuff is our family crest.
"My very first tattoo is on here. It had to be fixed. And I have one on my back, blah blah, blah, blah. The one on my back is the music for 'God Bless The Child' and is supposed to end up on the crack of my butt, but he never finished it. You know. There's something about a tattoo that you realize it's just ink."
"I usually work two or three jobs. My friends say, 'You don't stop.' I say, 'I can't. I have to be doing something.' And I'm an artist. I like to paint. I spent the whole summer in Croatia in Europe. I was painting and singing and having a ball, and this record is doing great over there, I'm probably gonna spend the whole summer over there if I can work it out.
"I just do what I do. I couldn't be talking to you from here if I'd done what people wanted me to do back then, but I ain't gonna sell my soul for nothing. It ain't happening. I'm a good Catholic girl. That's all I can say."
Barbara Blue is a piece of work, a very talented one.
"I am. I am. I got more stories than Caster got pills. It's ok."