Singer-songwriter Trapper Schoepp has announced his new studio album Siren Songs, out April 21 via Grand Phony (US) / Rootsy (EU). To accompany the announcement, he has also shared his new single "Cliffs of Dover," a driving, thought-provoking roots-rock song about an Iraq war veteran struggling with PTSD after returning home.
The new album finds Schoepp in a wonderful fight to preserve and revitalize traditional folk music. Produced by John Jackson (The Jayhawks, Ray Davies) and Patrick Sansone (Wilco), the recording sessions took place at Johnny Cash's historic Cash Cabin in Hendersonville, TN. Schoepp and his collaborators recorded with instruments ranging from Cash's 1930s Martin guitar and June Carter Cash's Steinway piano to an old railroad spike.
If you're wondering why his name looks familiar, in 2019 Schoepp became the youngest musician to share a co-writing credit with Bob Dylan on a long-lost 1961 song, "On, Wisconsin." After encountering a previously unseen lyric sheet from Dylan's early recording sessions, Schoepp put music to these words about his home state. Dylan agreed to jointly publish the song.
And now, Schoepp is on the Siren Songs album cover posing in front of the same pond where Cash would read letters sent by Dylan, honoring their close friendship of 40 years.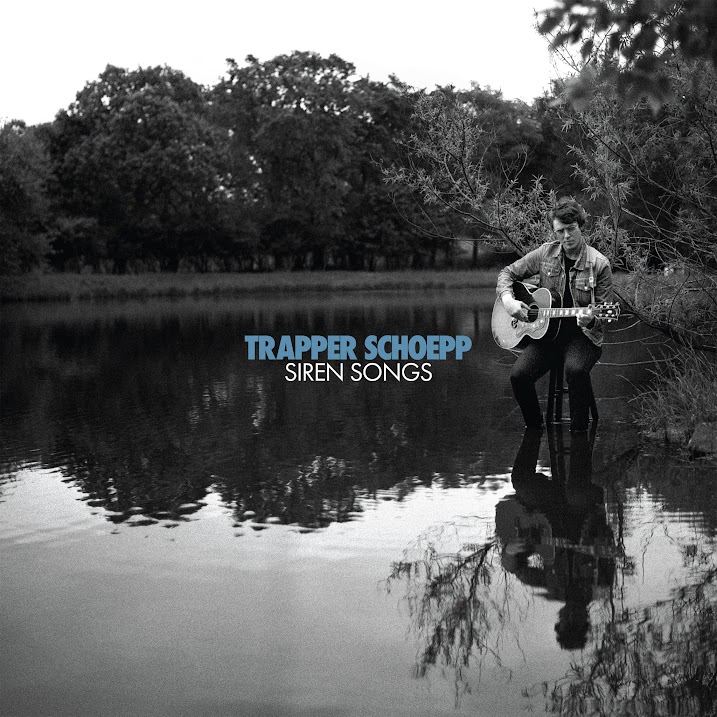 He will be bringing his new music to audiences with a U.S. tour beginning on March 23 in Lake Orion, MI, with stops in Washington, D.C., New York, and more.
U.S. Tour Dates:
3/23 – Lake Orion, MI – 20 Front Street
3/26 – Washington D.C. – Pie Shop
3/28 – Boston, MA – City Winery
3/29 – Cambridge, NY – Argyle Brewing Company
3/30 – Saratoga Springs, NY – Caffe Lena
3/31 – Freehold, NJ – Concerts in the Studio
4/2 – New York, NY – Mercury Lounge
4/14 – Minneapolis, MN – 7th Street Entry
4/15 – Madison, WI – Kiki's House of Righteous Music
4/21 – Milwaukee, WI – Colectivo Backroom
4/22 – Berwyn, IL – Fitzgerald's
U.K. and European Tour Dates Supporting Jesse Malin:
2/15 – Glasgow, UK – Stereo
2/16 – Manchester, UK – The Pink Room
2/17 – London, UK – The Garage
2/18 – Paris, France – La Boule Noire
2/19 – Utrecht, Netherlands – dBs
2/23 – Bergamo, Italy – Druso
2/24 – Ravenna, Italy – Bronson
2/25 – Mareno di Piave (TV), Italy – Corner Live
2/27 – Hamburg, Germany – Nochtspeicher
2/28 – Copenhagen, Denmark – Hotel Cecil
3/1 – Lund, Sweden – Mejeriet
3/2 – Stockholm, Sweden – Bar Brooklyn
3/3 – Oslo, Norway – John Dee