Today, Duane Betts releases the latest taste from his forthcoming album Wild & Precious Life with the guitar-driven "Stare At The Sun" featuring Derek Trucks. The song's title originated from something that Trucks said to Betts about his father Dickey Betts' guitar-playing: "He's a player that's not afraid to stare directly at the sun." With that fearlessness and power in mind, Duane and Derek cut a track that builds slowly to a fever pitch.
On July 14th, Duane Betts will emerge from a two-plus decade career spent sitting-in regularly with Rock and Roll Hall of Fame inductees, The Allman Brothers Band, leading rock outfits Backbone69 and Whitestarr, playing alongside his father in Dickey Betts & Great Southern, and touring as the guitarist for folk-rockers Dawes to unveil his solo debut: a fierce record that captures the emotional release of Betts' journey to sobriety, his experience falling in love with his soulmate, and acknowledging the fleeting joys of life. Betts also previously shared "Waiting on a Song" when he announced the album in April.
Featuring Marcus King and Nicki Bluhm in addition to Trucks, Wild & Precious Life was recorded live to tape over two weeks in Trucks and his wife Susan Tedeschi's Swamp Raga studio. A compelling addition to the wider catalog of music under The Allman Brothers Band's musical family umbrella, Wild & Precious Life celebrates wild, swampy rock n' roll while breaking new ground in the genre.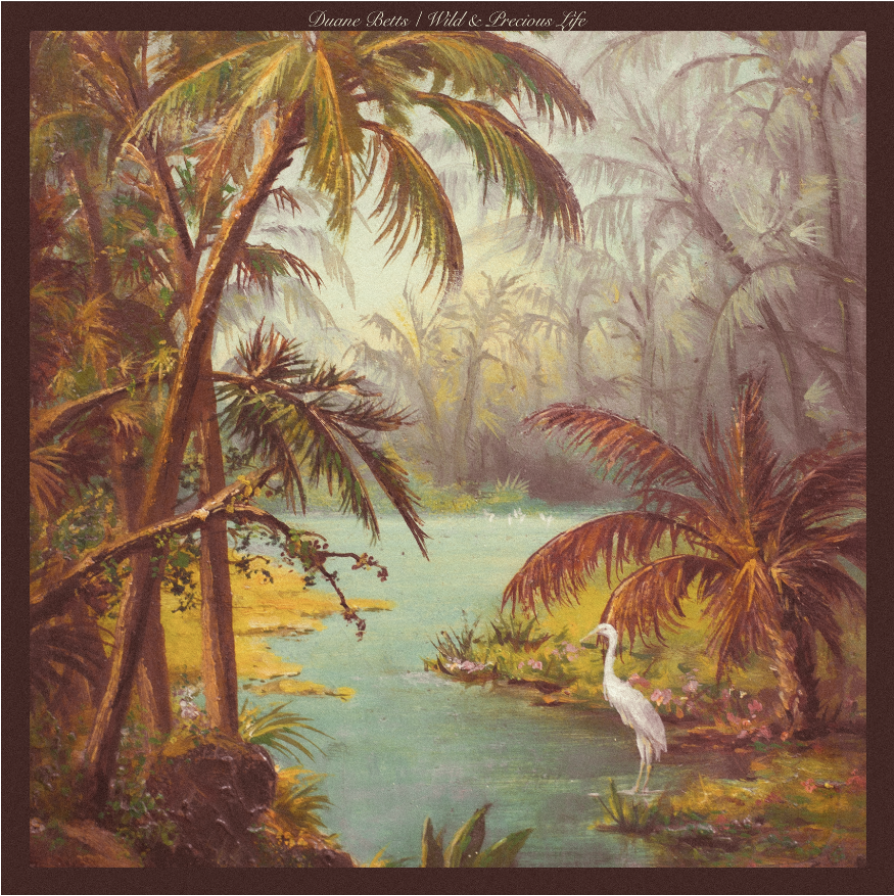 Duane Betts and his band Palmetto Motel will be touring all summer in support of Wild & Precious Life. In addition to a previously announced headline tour surrounding the album's release in July, Betts & Palmetto Hotel have just added eight co-bill shows with Maggie Rose in June. That run will also include their debut performance at the Grand Ole Opry in Nashville, TN. Head here for the full itinerary of headlining shows and festival appearances.