Jason Ringenberg jumped on stage, gregariously greeting his audience and beaming a relatable warmth. With just his acoustic guitar, harmonica and microphone – plus a huge and warm personality – he animated the night.
His intro: a single-chord, loud, sustained strumming followed with a single, turn-it-up-to-eleven country yodel. A call to attention. Ringenberg opened with "Honky Tonk Maniac From Mars," a roadhouse sizzler from his 2002 solo release All Over Creations. A tale of a bar-crashing, hard drinkin' space-robot runs the place amok. This stomped out doubt why he named this tour Barnstorming Europe. He sang another solo track, "Trail of Tears," a driving rocker by '80s contemporaries Guadalcanal Diary.
Next into the set, he played a new cut from his latest release Rhinestoned: "Freedom Rides Weren't Free." Weighty lyrics, poignantly sung. Not gonna learn this in class? Learn it from this song. A civil rights event not to be watered down, his verses and chorus shine with truth.
"You can quote your politics, or U.S. history / For those who rode the buses, the rides weren't free."
Harnessing his harp and blowing a few warm-up notes, Ringenberg teased if there were any Jason and The Scorchers fans in the audience. Then he teased that he would not play any songs from the band before promptly jamming the first one of the night: "Help There's A Fire" from the band's 1982 debut. A defining song that helps capture the cowpunk sound of that time.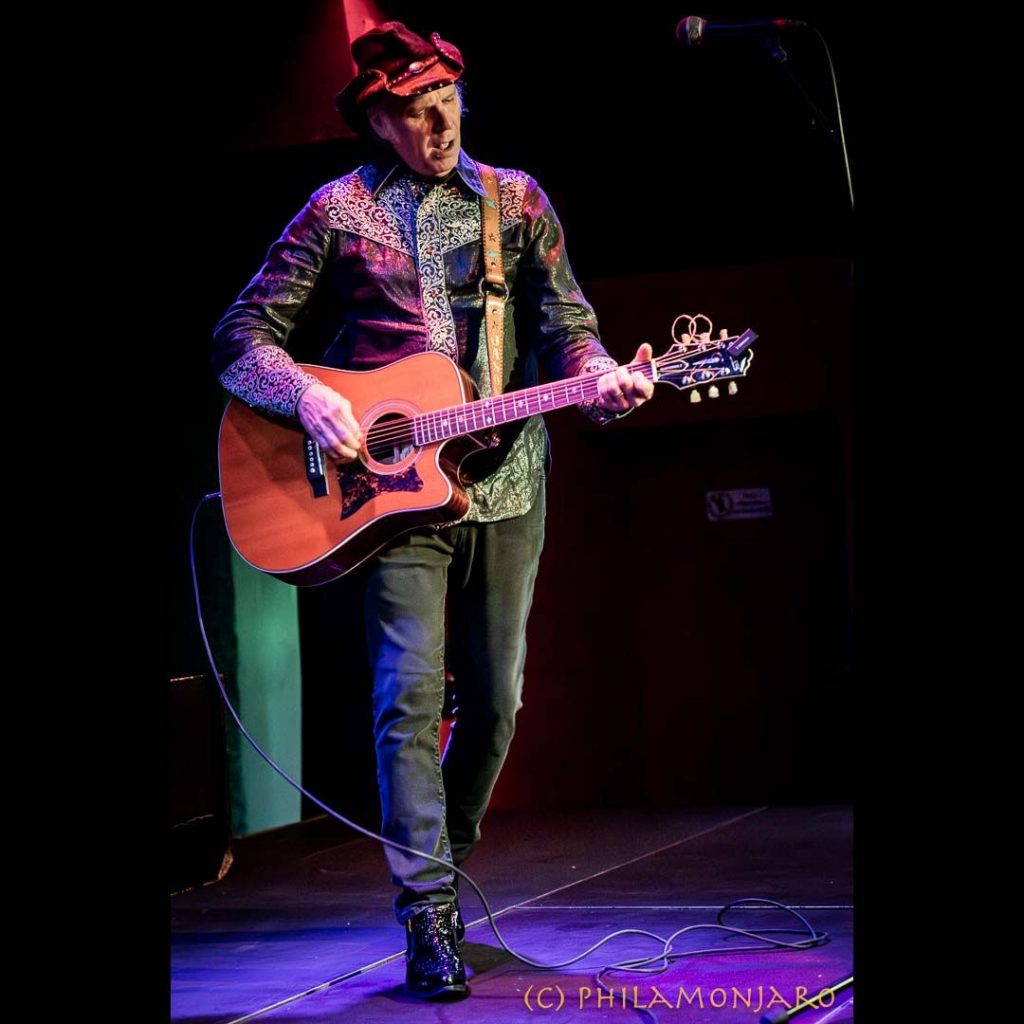 "No matter what's going on in the world, this song still makes sense," Ringenberg confessed, introducing another solo cut as he launched into Merle Haggard's 1981 charting single "Rainbow Stew." Brilliantly satirical lyrics in the same ilk as "Big Rock Candy Mountain." Here, everyman fancifully imagines a better world.
Segue into another Schorcher's song "Shop It Around." All night Ringenberg danced about the stage – twirling around, careening back to the mic just in time to sing the next line. His improv country dance kicks animated his whole being. He mimed lap steel guitar fretwork while humming the musical bit missing without full ensemble. He gestured, laughed and got the crowd to sing along and clap ways beyond any Americana folk night. All with a youthful enthusiasm and fueled by his full-tilt energy. Mid-set he performed his song co-authored with old friend Steve Earle, "A Bible And A Gun."
Lightening the mood, Ringenberg introduced his other persona Farmer Jason, a children's T.V. performer, and played his Emmy award-winning sing-along "The Tractor Goes Chug Chug Chug." The "most successful thing I have ever done," he noted. The Spaniards responded with espíritu to the irresistible participation song. Next one of his early country originals, "Pray For Me (I'm A Gypsy Now)," reveals a loner's despair, personal conflict, fallen grace and consequences.
His witty lyrics and turn-of-a-phrase stand out. On another Farmer Jason song "Punk Rock Skunk," Ringenberg interpolates his punk roots chanting, "Hey ho, let's go!" a couple rounds. Ramones? Why of course, because it's for the children. But wait, there's more. Later in the set he sang his tribute "God Bless The Ramones," his lyrical account of the early-career Scorchers opening for the Ramones on a Texas tour which helped the band to the next level. Shared like front porch oral history, Ringenberg told backstage tales of flat broke bandmates.
Admitting to fans his favorite Scorchers song is "Harvest Moon," he sang it next. A real mysterious if not haunted confessional. A country ballad that showed his stylistic range in contrast to roadhouse punk. Then the country classic "Lost Highway," continuing on with "Window Town," another new one from Rhinestoned. On to The Scorchers' popular "White Lies," Ringenberg kindly praised the band's original drummer Perry Baggs who penned it. A solo number followed, "Looking Back Blues," before closing with Dylan's "Absolutely Sweet Marie" — an early hit for the Scorchers.
Not shy sharing his thoughts, Ringenberg's humor and anecdotes elevated the vibe. He cheered on fans dancing. He praised the club as an authentic classic rock and roll venue where "honest music is played." By the end of the night we knew him. Not by giving us a one-night set. Rather, four decades and a one-night set.
Recipient of the Americana Music Association Lifetime Achievement Award, Jason and The Scorchers were defining for the '80s Cowpunk sound, along with The Beat Farmers, Rank And File, Mojo Nixon, The Knitters, The Blasters, The Long Ryders, and more. They ushered in new sounds, and quite prolifically. The band recorded sixteen releases. Add in another eight Ringinberg solo recordings, this makes for a robust catalog. His most recent 2021 release, written during lockdown, is Rhinestoned.
Ringenberg's first time back in Spain for nearly twelve years, the 21-date Barnstorming Tour wraps up on June 3rd headlining Belgium's Goezot International Hofke Festival, then he returns to the states. A guy who has scorched the stage 42 years can still barnstorm. Don't miss him live. Stay tuned for upcoming U.S. summer dates to be announced. Follow him on Facebook.
Author's note: In the immediate social media afterglow, posts lit up my feeds waxing nostalgic of Ringenberg's concerts. Most noteworthy: "Seeing 'em at TUTS was a life-changing experience for me." Don McLeese – former Chicago Sun Times music critic.
Images: © Phil Solomonson / Philamonjaro Studio (for American Blues Scene):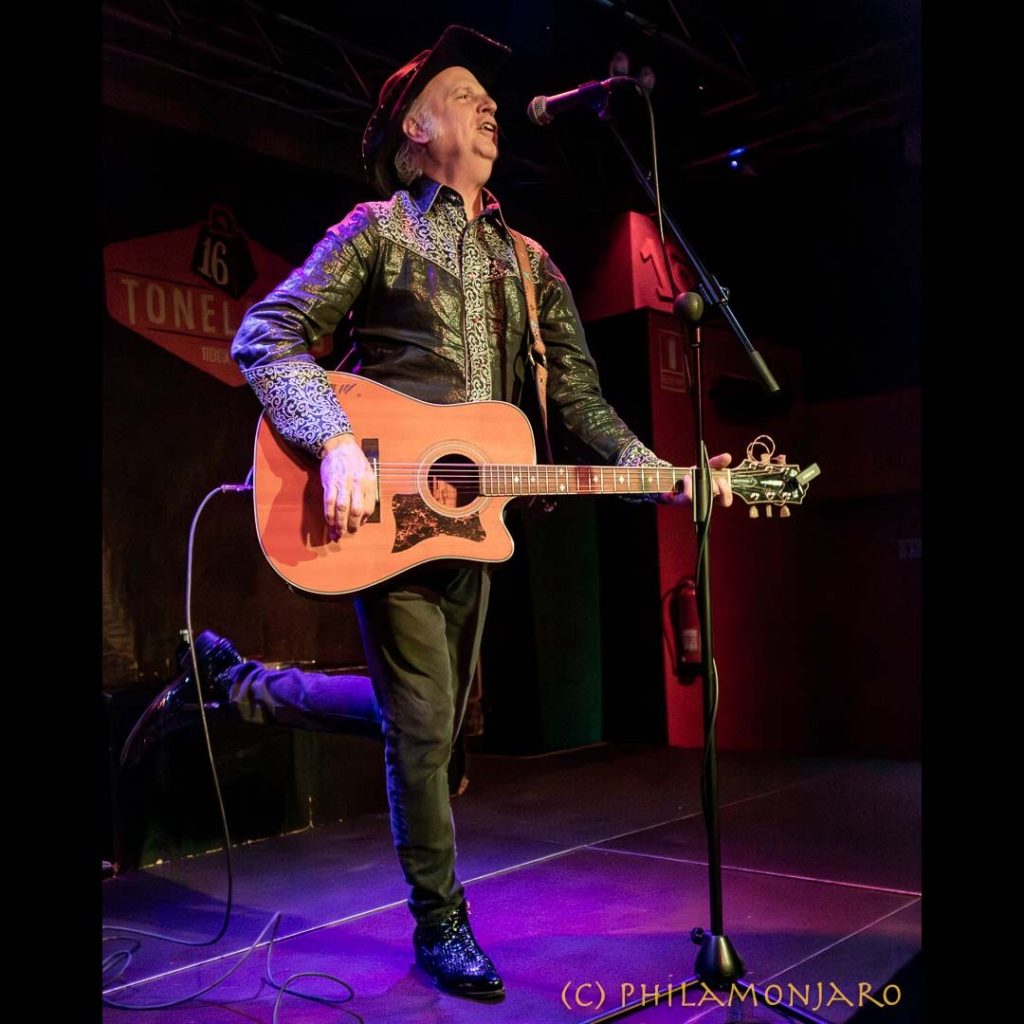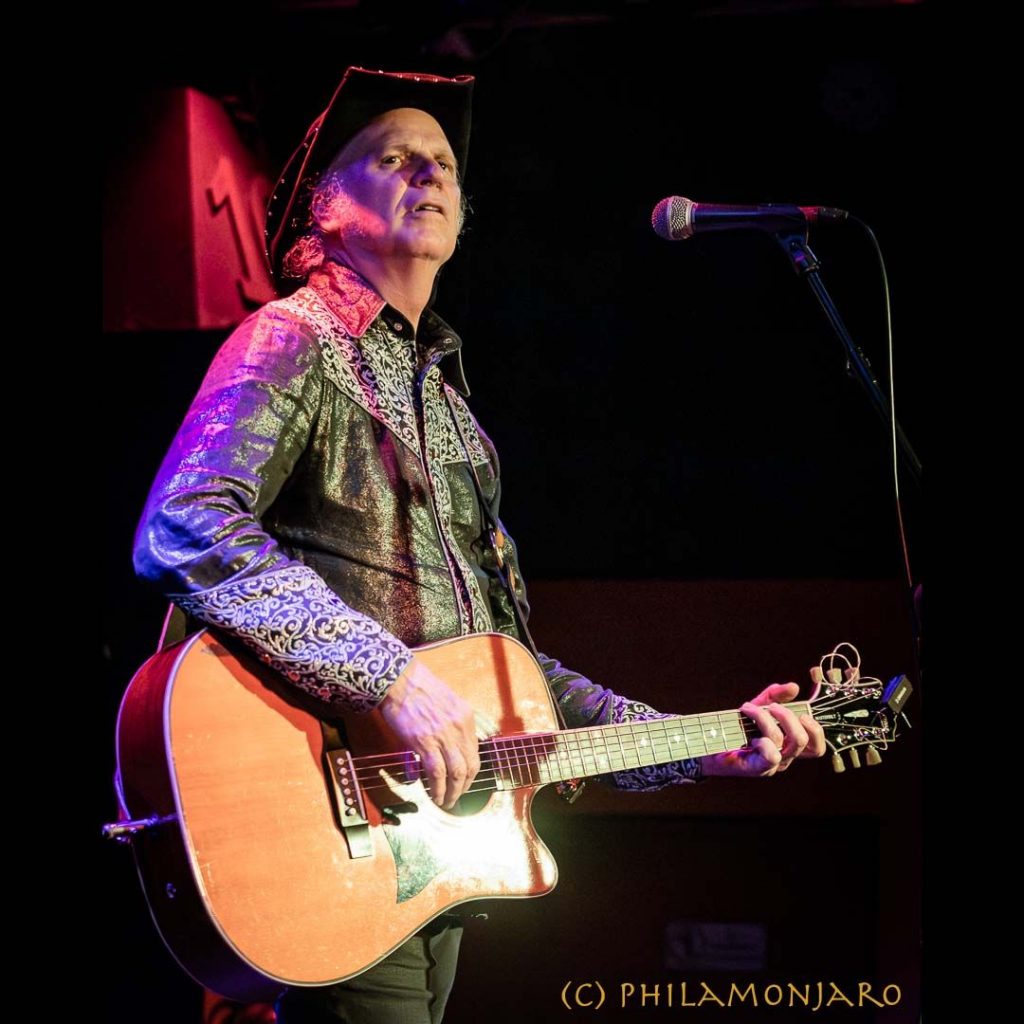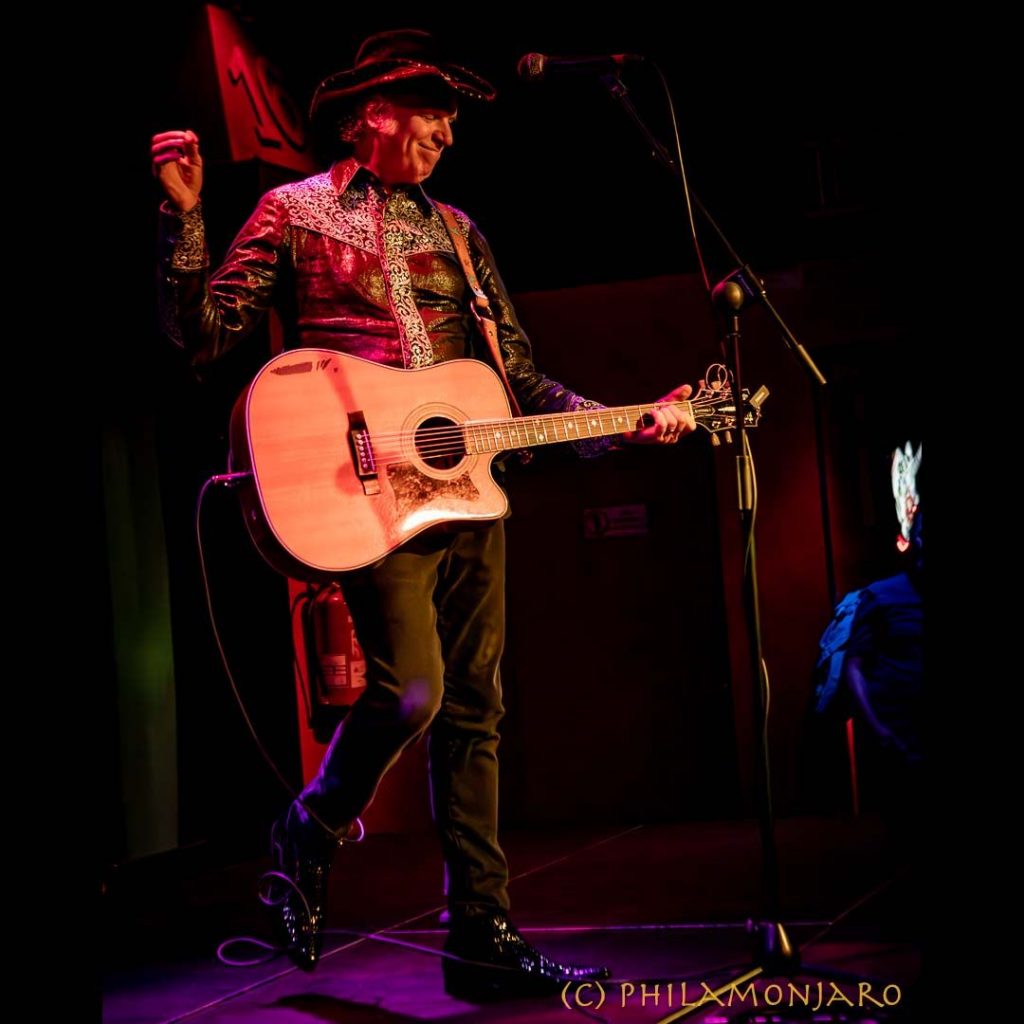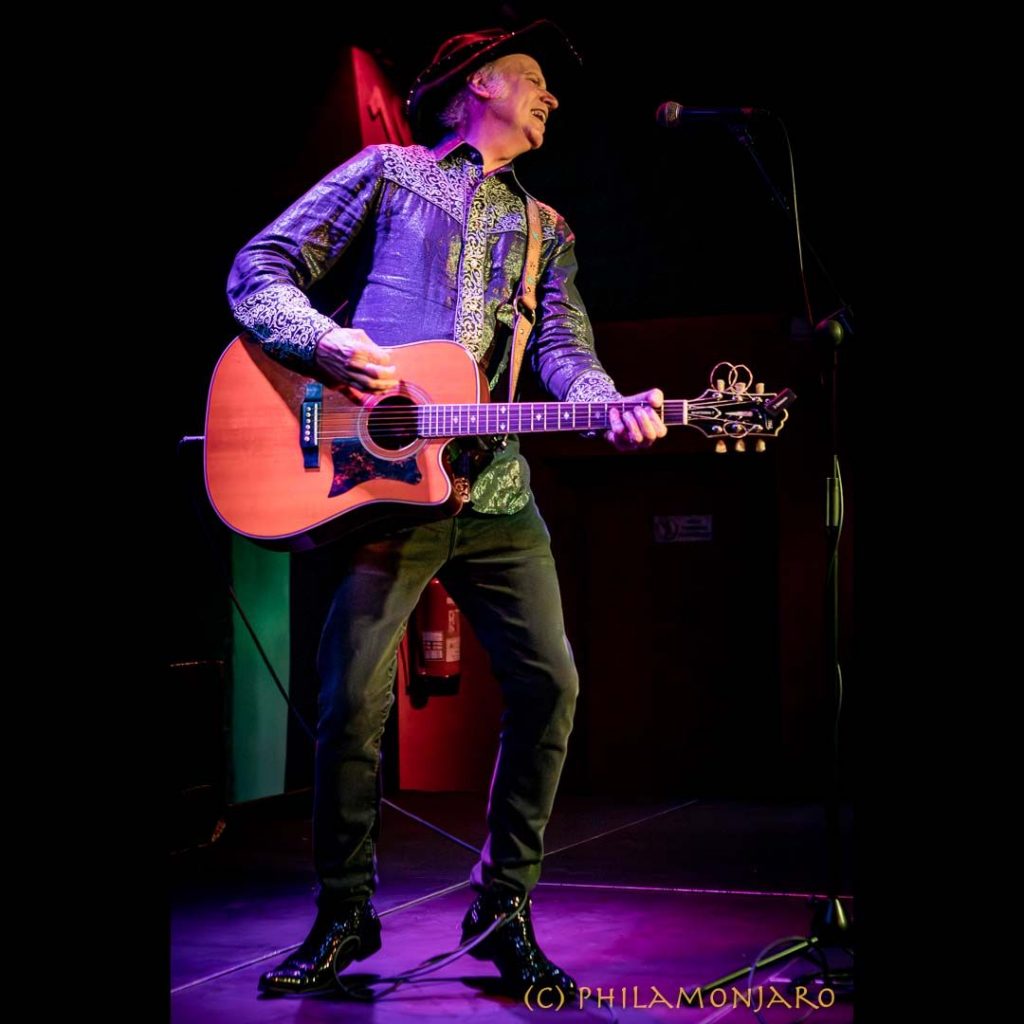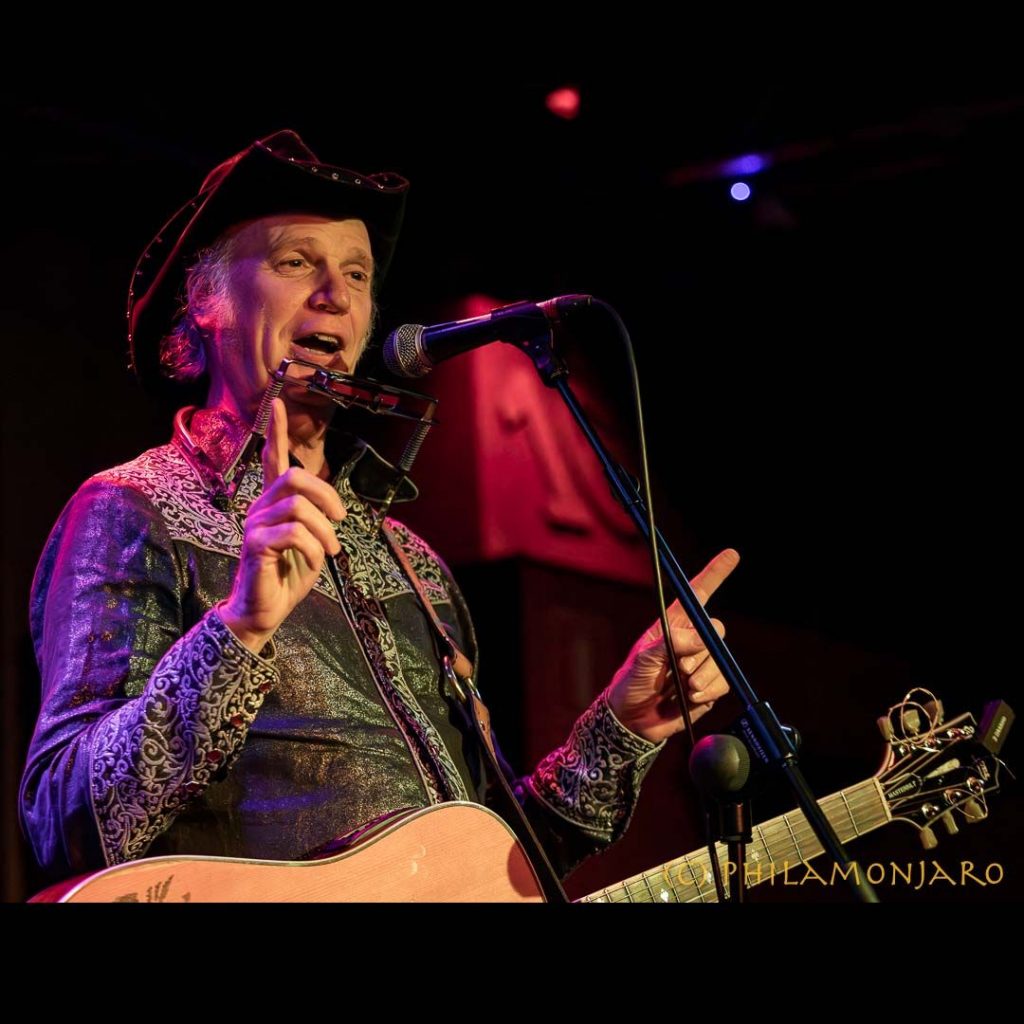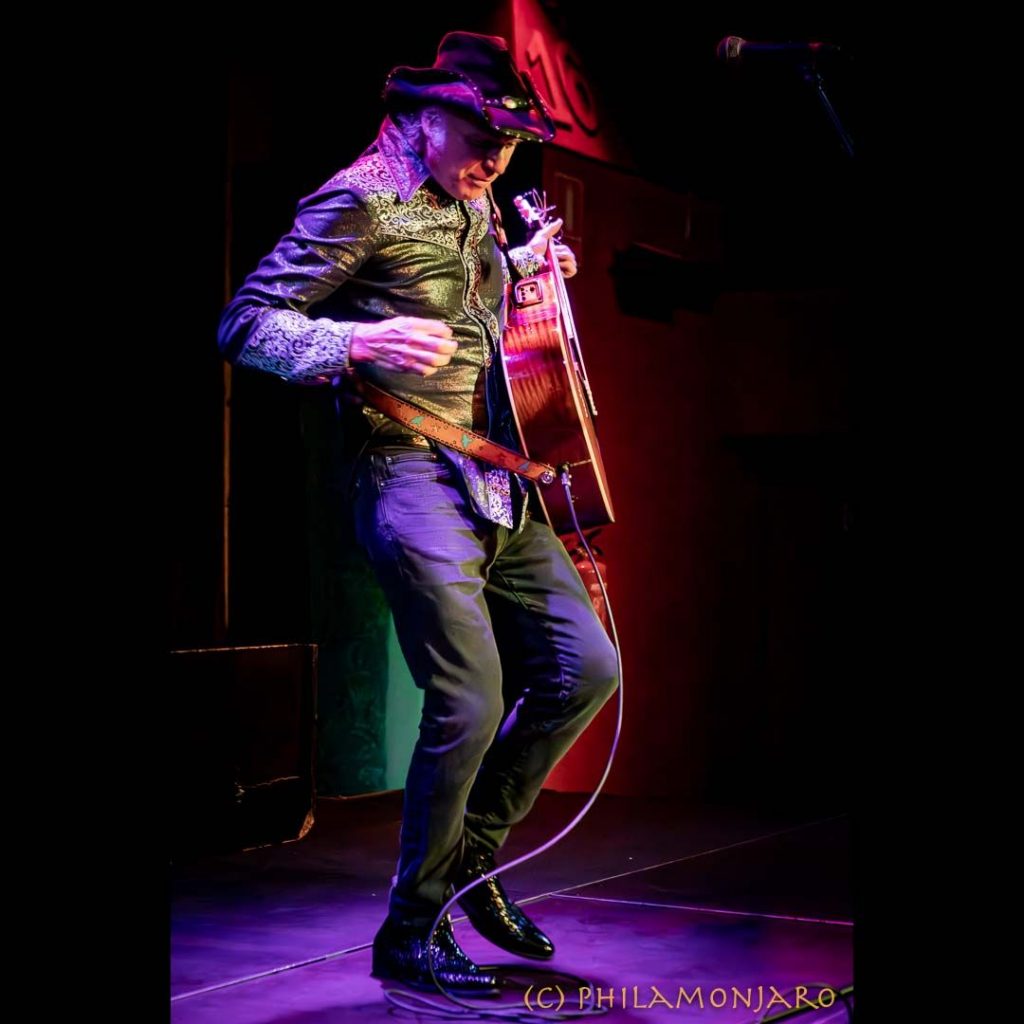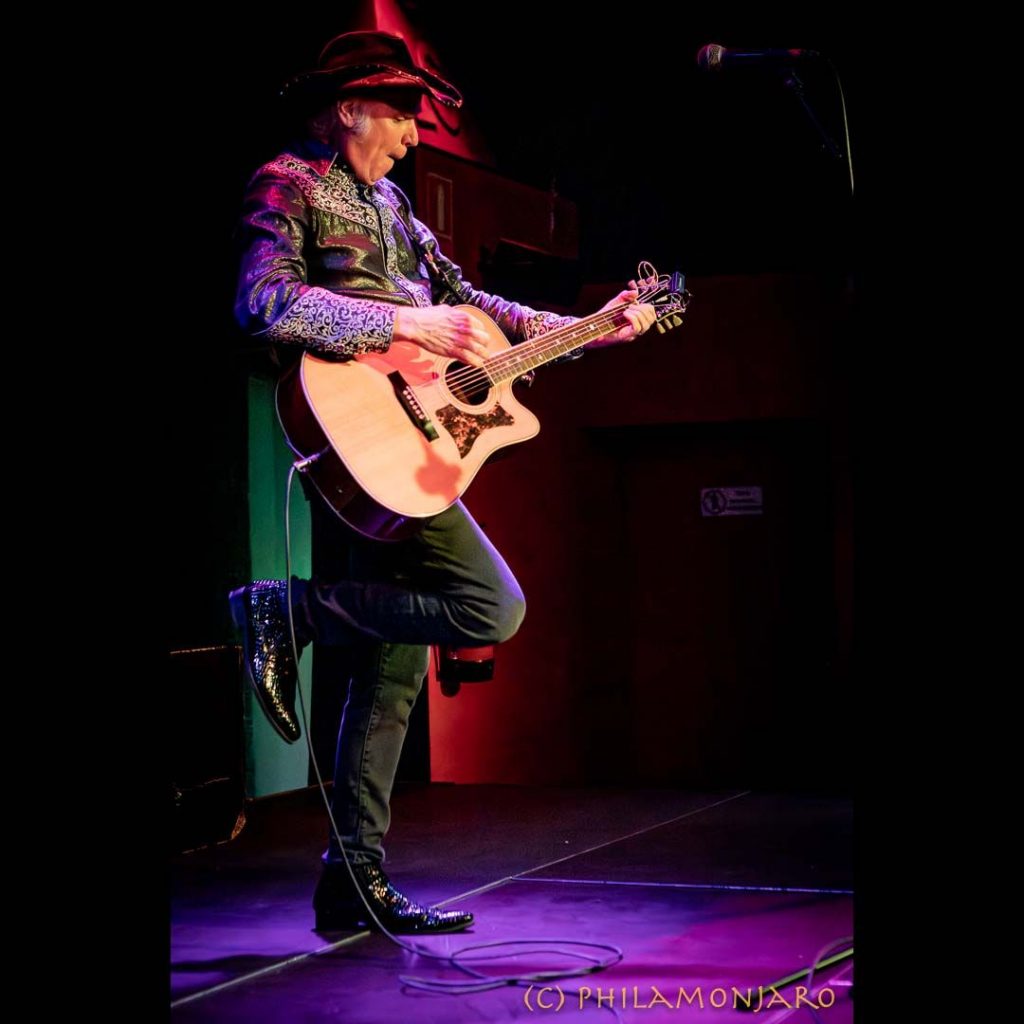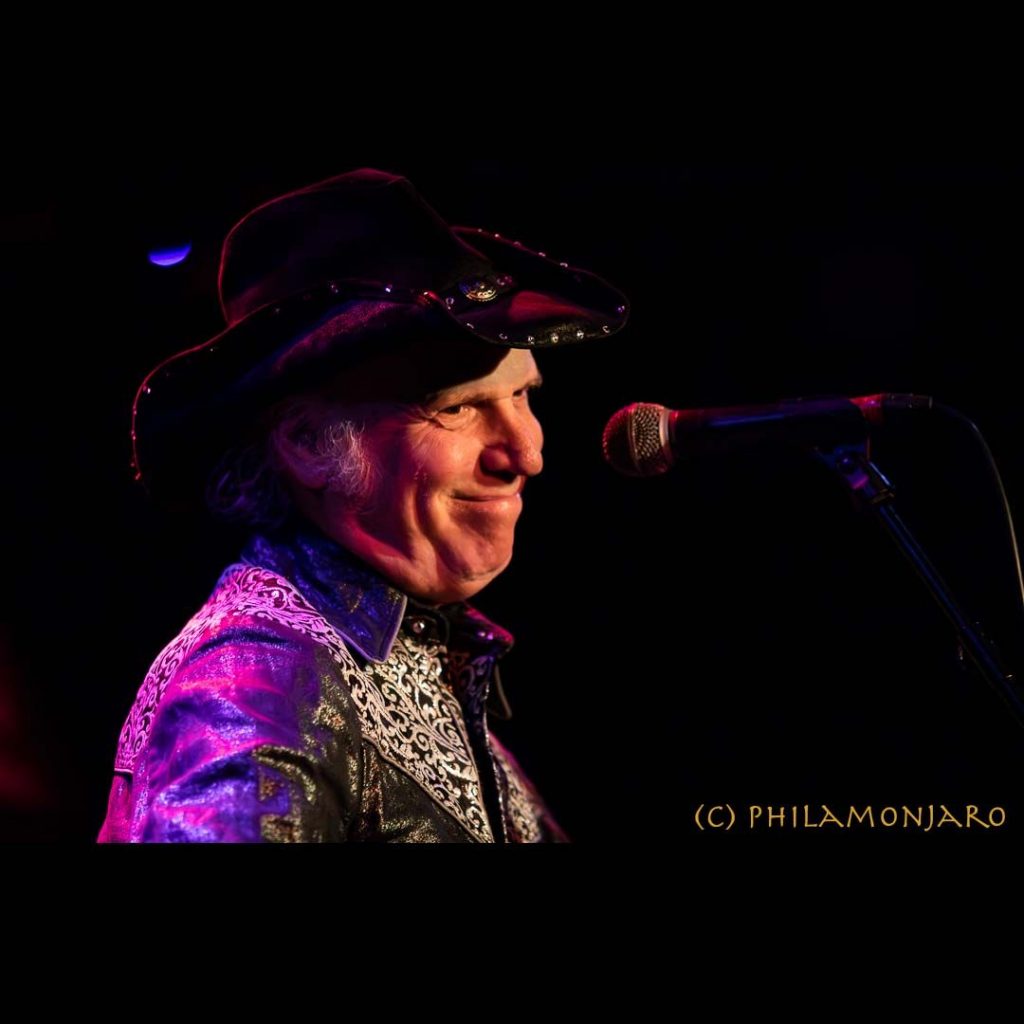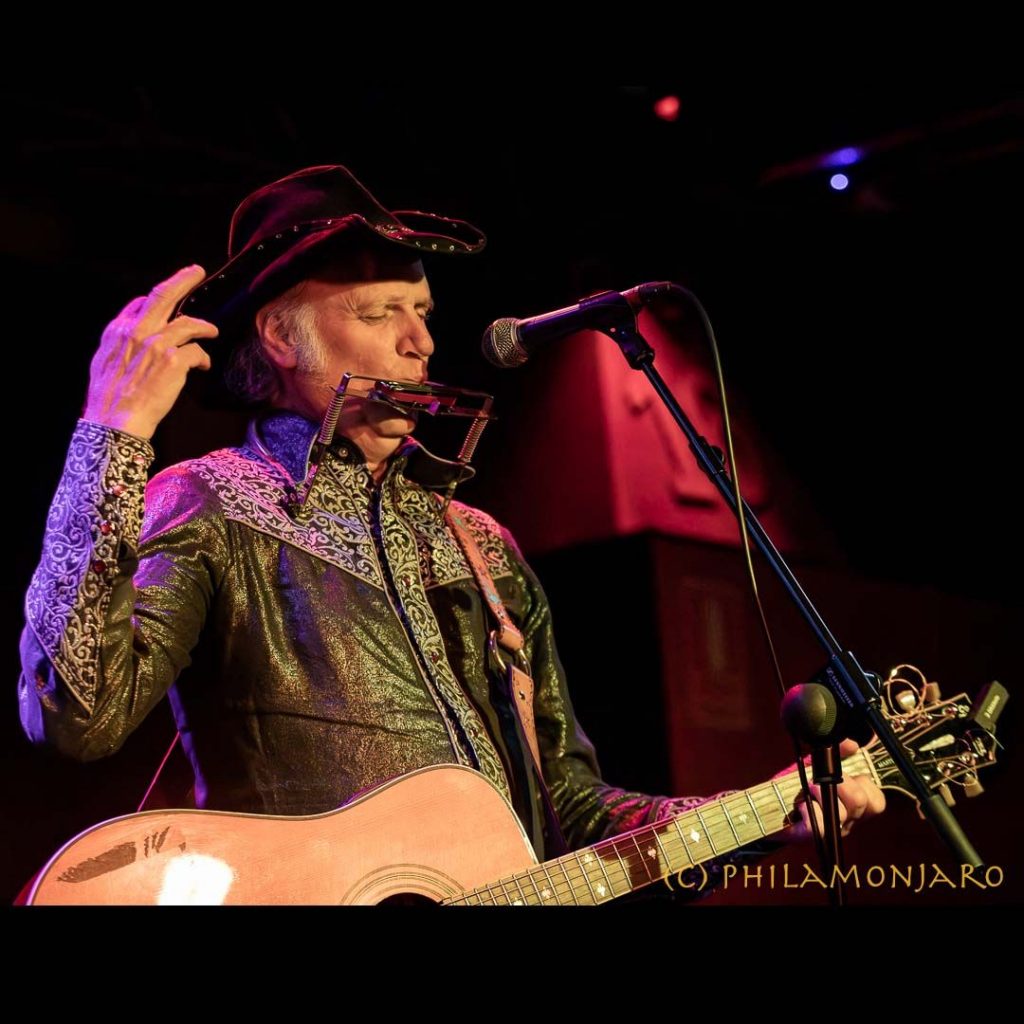 Set List:
Honkey Tony Maniac From Mars (Jason Ringenberg Solo – Flatbroke Trio)
Trail of Tears (Jason Ringenberg Solo – Guadalcanal Diary)
The Freedom Rides Weren't Free (Jason Ringenberg Solo)
Help There's A Fire (Jason And The Scorchers)
Rainbow Stew (Jason Ringenberg Solo – Leon Payne – Merle Haggard)
Shop It Around (Jason And The Scorchers)
A Bible And A Gun (Jason and The Scorchers and Solo)
The Tractor Goes Chug Chug Chug (Farmer Jason)
Pray For Me I 'm A Gipsy Now (Jason And The Scorchers)
Punk Rock Skunk (Farmer Jason)
Harvest Moon (Jason And The Scorchers)
Lost Highway (Jason Ringenberg Solo – Leon Payne – Hank Williams)
Window Town (Jason Ringenberg Solo)
God Bless The Ramones (Jason Ringenberg Solo)
Strangled By Love With Grief (Jason Ringenberg Solo)
White Lies (Jason And The Scorchers)
Looking Back Blues (Jason Ringenberg Solo)
Absolutely Sweet Marie (Jason And The Scorchers – Bob Dylan)
Check out these other American Blues Scene features: Video Premiere: Jason Ringenberg Walks Through a 'Nashville Without Rhinestones' and The Rhinetone Sparkle of Jason Ringenberg.