Gaye Adegbalola is widely known as the founding member of Saffire – The Uppity Blues Women (1984 – 2009) who recorded exclusively for Alligator Records. However, she has been a successful solo artist for decades. Satisfied, her anthology, includes selections from nine of her solo projects.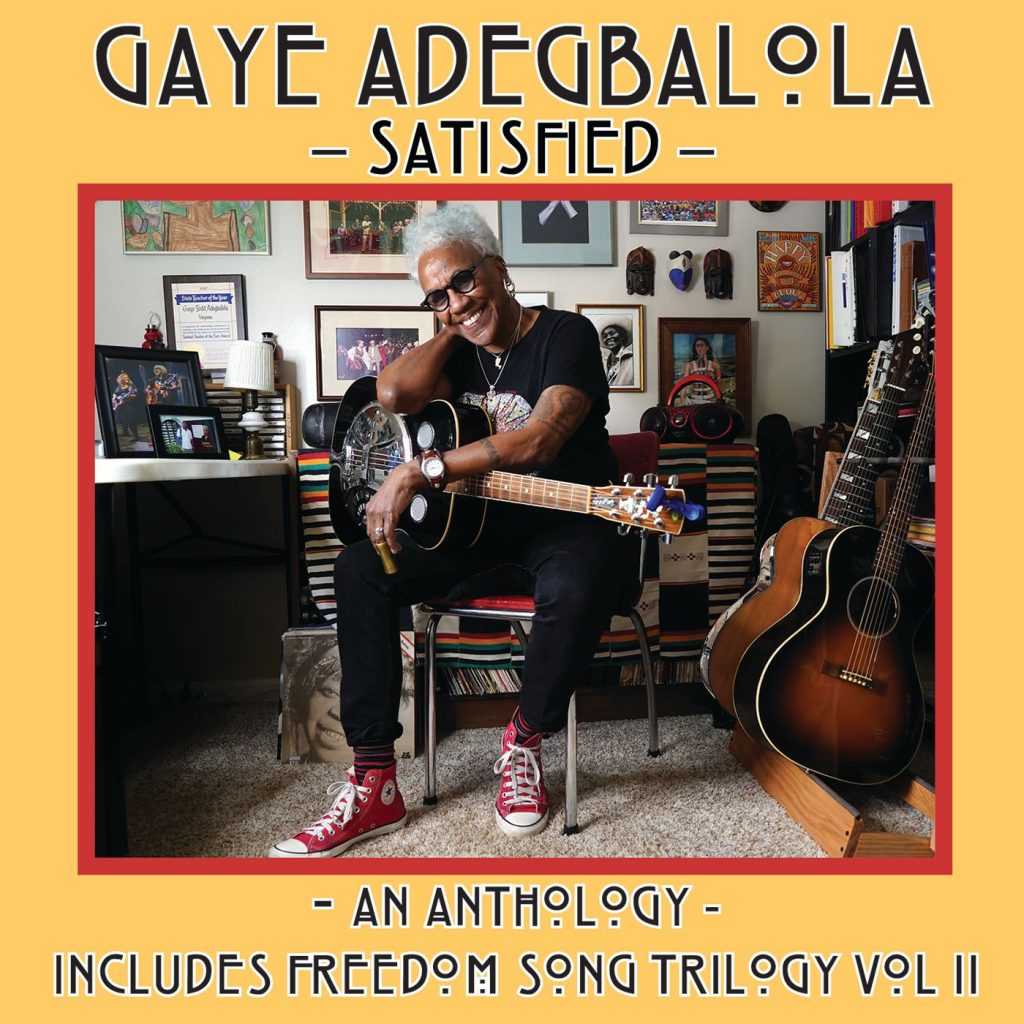 Songs range from classic blues of the 1920s to biting, humorous present day commentary. Two songs come from her Parents' Choice Gold Award winning children's Album, "Blues In All Flavors," and many come from her blues award-winning efforts. Years ago, Gaye won a Blues Music Award for songwriting the women's anthem "Middle Aged Blues Boogie." On this anthology, her songwriting is as sharp as ever and is front and center with 15 originals of the 20 selections. This compilation also includes Gaye's most recent work, her "Freedom Song Trilogy Vol. II," which shows her to be as much the fearless freedom-fighter now as she was in the 1960s.
Gaye continues the tradition of classic blues women who have chronicled topics about social conditions as well as affairs of the heart. Like them, she has been described as one of those fiercely independent "wild women" — unashamed to lay her soul bare, unafraid to give advice. Like many of them, she is a comedienne, finding humor in the pain of day to day living. Musically, these women introduced vocal techniques that give drama and immediacy to their performances. They would cry, growl, moan, syncopate, slide & slur, bend & break notes, improvise and rephrase to bring their stories to life. Gaye has studied them and echoes their techniques in her performances.
Satisfied is a composite of Gaye's life's work and is dedicated to those classic blues women, like Ma Rainey, who birthed her!