A few hours southwest of Chicago, through Illinois farmlands, sits Bloomington, Illinois. A city in the nation's heartland with traditional Midwestern values to match. It was a perfect setting for two bands whose music has come to personify those values.
Although originating, respectively, in the Shoals region of Northern Alabama and North Carolina, The Drive-By Truckers and American Aquarium wear their feelings and emotions on their sleeves. Call it what you like – alternative country, southern rock or Americana – at the end of the day each band plays straightforward, unfiltered, rock and roll that is part storytelling, part truth.
Touring in support of their latest album, Welcome 2 Club XIII, The Drive-By Truckers headlined the show at the historic Castle Theatre in Bloomington. The packed house, which included many loyal fans who were traveling the Midwest to catch each show on the tour, was treated to 24 songs over the course of nearly two-and-a-half hours.
In true Truckers fashion, founding members Patterson Hood (lead vocals, guitar) and Mike Cooley (lead vocals, guitar) alternated songs beginning with Cooley and "Maria's Awful Disclosure" from Welcome 2 Club XIII followed by Hood and "Lookout Mountain" from 2004's The Dirty South. They didn't let up the entire evening, burning through their set like 350 heads on a 305 engine.
Keeping with their tradition, the band – also consisting of Brad Morgan (drums), Jay Gonzalez (keys, guitar, backing vocals), and Matt Patton (bass guitar and backing vocals) – kept the fans in constant anticipation (as the best ones are wont to do) by playing without a setlist. Each song sent a shockwave of excitement through the unsuspecting crowd.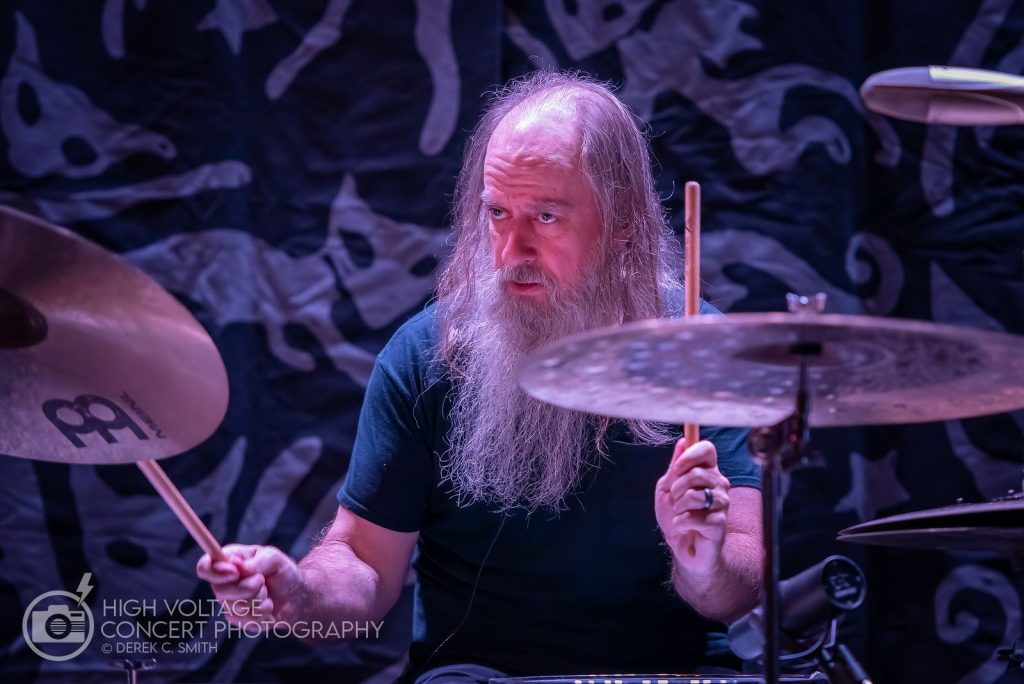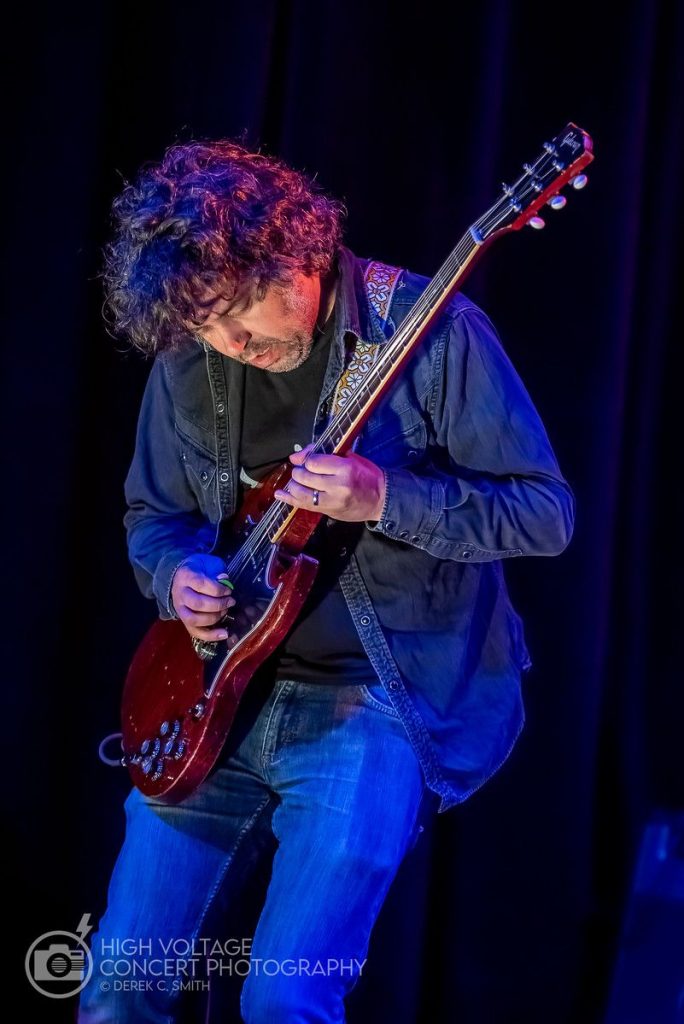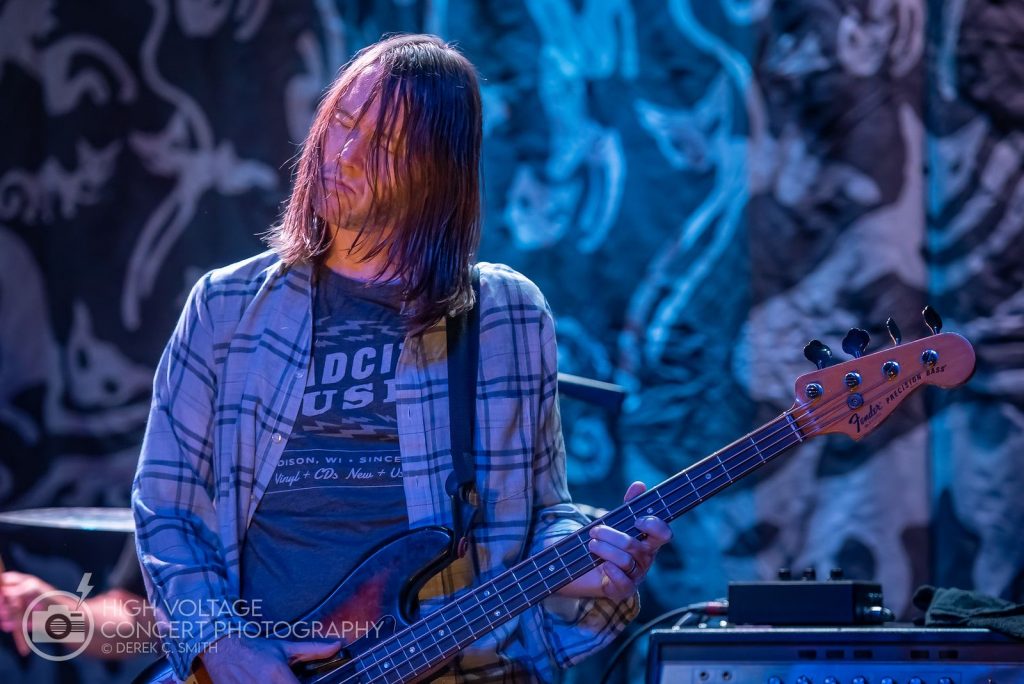 Any fan of the Truckers would be hard pressed to criticize a single choice this particular night. I couldn't, especially when (in addition to the two opening numbers) most of the set was comprised of such personal favorites as "Buttholeville" (into Springsteen's "State Trooper") from 1998's Gangstabilly; "Dead, Drunk and Naked,""Guitar Man Upstairs," "Zip City," "Let There Be Rock," and "Women Without Whiskey" from 2001's Southern Rock Opera; "Heathens," "Sink Hole," and "Marry Me" from 2003's Decoration Day; "Puttin' People on the Moon" from 2004's The Dirty South; "3 Dimes Down" from 2008's Brighter Than Creation's Dark; "Made Up English Oceans" and "Grand Canyon" from 2014's English Oceans; "Rosemary With a Bible and a Gun" from 2020's The Unraveling; and "The Driver," "Every Single Storied Flameout," and "Wilder Days" from Welcome 2 Club XIII. For anyone new to the Truckers looking for a place to jump into the band, look no further than the setlist from the Bloomington, Illinois show.
Opening for the Truckers was American Aquarium. This was my second opportunity to catch the band in concert, the first coming at Chicago's Windy City Smokeout in July. I was smitten then. I'm in love now. American Aquarium, led by band founder and lead vocalist/guitarist BJ Barham, along with Shane Boeker (guitar), Alden Hedges (bass), Neil Jones (pedal steel), Rhett Huffman (keyboards) and Ryan Van Fleet (drums), has built a reputation on its live shows. The reputation is well-deserved. High-energy and lyrically immersive, it's the type of performance that will earn a band devoted fans every time.
By the looks of it, those fans were at the Castle Theatre as the venue was packed for American Aquarium's set. Old and new fans alike were certainly not disappointed in the hourlong set of 13 songs, which began with the beautiful and passionate "Me + Mine (Lamentations)" from 2020's Lamentations. It was followed by "All I Needed" from 2022's Chicamacomico and "The Long Hall" from Lamentations before the band struck a match to ignite some rockers from 2012's Burn.Flicker.Die – "Casualties" and "Saint Mary's." That flame didn't burn out the entire evening as the band kept the intensity high with songs from 2015's Wolves ("Losing Side of Twenty-Five," "Wolves" and "Wichita Falls") and 2018's Things Change ("Crooked + Straight") – as well as additional songs from Burn.Flicker.Die ("Saturday Nights," "Abe Lincoln," and "Burn.Flicker.Die") and Lamentations ("Six Years Come September" and "The Luckier You Get").
For more information on upcoming tour dates for The Drive-By Truckers, head here. American Aquarium is supporting the Truckers on many of those dates, but for additional information on the rest of that band's show, head here.
All images: © Derek Smith / High Voltage Concert Photography for American Blues Scene