Singer-songwriter/guitarist Little G Weevil is a highly esteemed member of the worldwide blues community. He is the solo winner of the Blues Foundation's 2013 International Blues Challenge, and a Blues Music Award, Blues Blast Music Award, and Independent Blues Award nominee. He has released eight internationally acclaimed albums and toured across the globe.
During his travels he has shared the stage with Johnny Winter, the Neville Brothers, Terry Evans, John Popper, Lee Oskar, Anson Funderburgh and the Rockets with Sam Myers, Denise LaSalle, Billy Gibson, Otis Taylor, Big Jack Johnson, Lonnie Shields, Lurrie Bell, Willie King, Ian Siegal, Matt Schofield, to name just a few.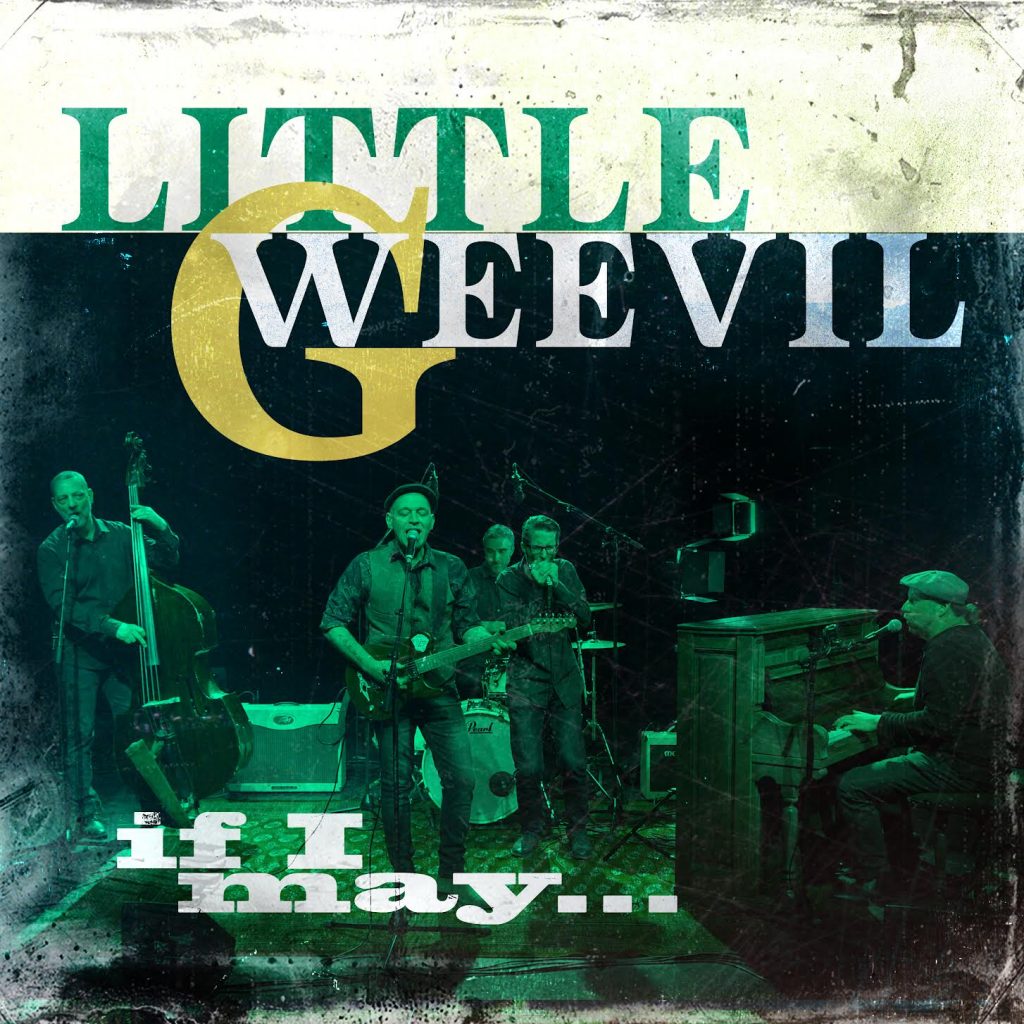 Growing up in Budapest, Hungary, he formed his first band in 1996 and toured Europe before moving to the U.S. in 2004. He spent time in Birmingham, AL and Memphis, TN and secured a steady gig on Beale Street in Memphis. In 2005, he made his first solo recordings at Charlie Wood's studio in Memphis, but three out of the four tracks were lost. The one remaining track "Hey Jody" was missing the bass line, which was later added by Csaba Pengo. "Hey Jody" was eventually released as the intro to Gee's debut solo album Southern Experience in 2008. In 2009, Gee relocated to Atlanta, GA, where he teamed up with legendary local musicians for his second album, The Teaser. The backing crew of long-time heavy hitters (John McKnight, Bill Burke, Bob Page, and Maurice Nazzaro) toured with icons such as John Lee Hooker and Chuck Berry. The record was released in December 2011 to critical acclaim; ranked one of the best blues albums of the year by Mojo and topped the French blues chart.
In 2013, Little G took first place in the solo/duo category in the International Blues Challenge (Memphis, TN), at which he was also awarded "Best Guitarist" in his category. The same year he released his first full-length acoustic album, Moving (VizzTone Label Group). Mojo magazine ranked it #3 "Best Blues Album of the Year" and it was nominated for a Blues Blast Music Award "Acoustic Album of the Year." In 2014, Gee was nominated for a Blues Music Award "Acoustic Artist of the Year." In the same year he was invited to join the judging panel in the 5thseries of X-Factor (Hungary) the popular television music talent show franchise. In 2016 his fourth album, Three Chords Too Many, received an Independent Blues Music Award nomination as "Best Acoustic Blues Album of Year."
This past summer Little G released his latest studio album, If I May, a collection of ten originals that find him singin' and swingin' the blues. With equal parts Tom Waits growl and Ray Charles soul, American Blues Scene is proud to premiere the video for "One Last Time."