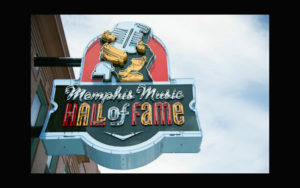 News
The 2017 class of the Memphis Music Hall of Fame includes Memphis Horns, Maurice White, and Roy Orbison.
Read More »
News
A man who played on eighty gold records and crafted the sound that would define the city of Memphis, who was loved by Elvis and Otis, is just happy to be able to play his horn and make a living.
Read More »
News
The Memphis Horns, Wayne Jackson and Andrew Love, have received the prestigious Grammy Lifetime Achievement award. The duo's vast collection of musical accomplishments are almost unmatched.
Read More »