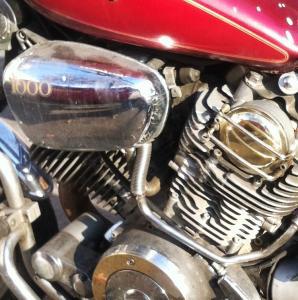 The fictional character, Ike Dupree, is a New Orleans biker, short order cook and trombone player who found his way back to the Crescent City after a turn in Angola Prison, having been falsely sent up on a 30 to life bid by some Blackwater mercenaries in the post-Katrina floods. That's the short of it, but there is much more to the story and the Americana band, Whelan, tells it on thirteen tracks of pure, original enjoyment.
The self-released, The Story of Ike Dupree, is the second album from the band, headed by singer/guitarist Sid Whelan from Harlem, New York of all places. For this story album, which is actually a side undertaking from his Americana Trilogy project, Whelan recruited James Brown and Parliament/Funkadelic trombone master, Fred Wesley, to not only play on the album, but to arrange a horn section consisting of 3 saxophones, 3 trombones, 2 trumpets and a harmonica. It was a brilliant decision to say the least.
Whelan is not overpowered by all the brass, however. His metaphoric and double-entendre filled lyrics come across just fine and his guitar playing switches from Chicago to Delta to Piedmont styles with the change of a track.
Add to all of that the bass, keyboards, percussion and drums of the band, plus a superb line-up of backing vocalists and The Story of Ike Dupree is told in a way that crosses musical lines, time and again, but won't soon be forgotten.