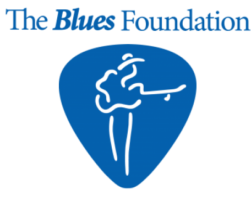 BREAKING – Every year the talent on stage at the Orpheum is better than the year before! Every year the artists give their all and play their hearts out representing their fans, their countries, and themselves in their quest to be the best in the blues world. Every year the music that these artists gift to Memphis and the world in the course of this quest is as wildly diverse as it is insanely great.
This year, Al Hill representing the Nashville Blues Society emerged triumphant in the race for Solo/Duo while Dawn Tyler Watson earned the first place Band position. Al Hill also secured Best Solo Guitar, and  Brody Buster, representing the Kansas City Blues Society, earned the Best Harp Player award. This year's Best Self-Produced CD award went to JW Jones, representing the Central Iowa Blues Society for their album Blues In a Bottle.
Congratulations to the winners, and all the participants as well. Thanks to all who shared their music with Memphis, and the world this week.
BAND Division
1st, Dawn Tyler Watson – The Montreal Blues Society
2nd, The Souliz Band featuring Sugar and Spice – Suncoast Blues Society
3rd, Rae Gordon & the Backseat Drivers – Cascade Blues Association
SOLO/DUO Division

1st, Al Hill – Nashville Blues Society
2nd, Brody Buster's One Man – Kansas City Blues Society
Best Instrumentalists
Solo Guitar
Al Hill – Nashville Blues Society

Guitar – Band
Ben Racine – The Montreal Blues Society
Harp Player
Brody Buster – Kansas City Blues Society
Best Self-Produced CD
JW Jones, Blues In a Bottle  – Central Iowa Blues Society